'Spider-Man: No Way Home' Trailer Had 1 Iconic Line From Miles Morales' 'Into The Spider-Verse'
Peter Parker cracks open the multiverse with Dr. Strange in the new Spider-Man: No Way Home trailer. It opens the door for a return of Tobey Maguire and Andrew Garfield as the webhead. However, another Spider-Man has already dealt with Marvel universes colliding before. Miles Morales is no stranger to the multiverse, especially after Spider-Man: Into the Spider-Verse. And the new Spider-Man: No Way Home trailer pays homage to Spider-Man: Into the Spider-Verse in a big way.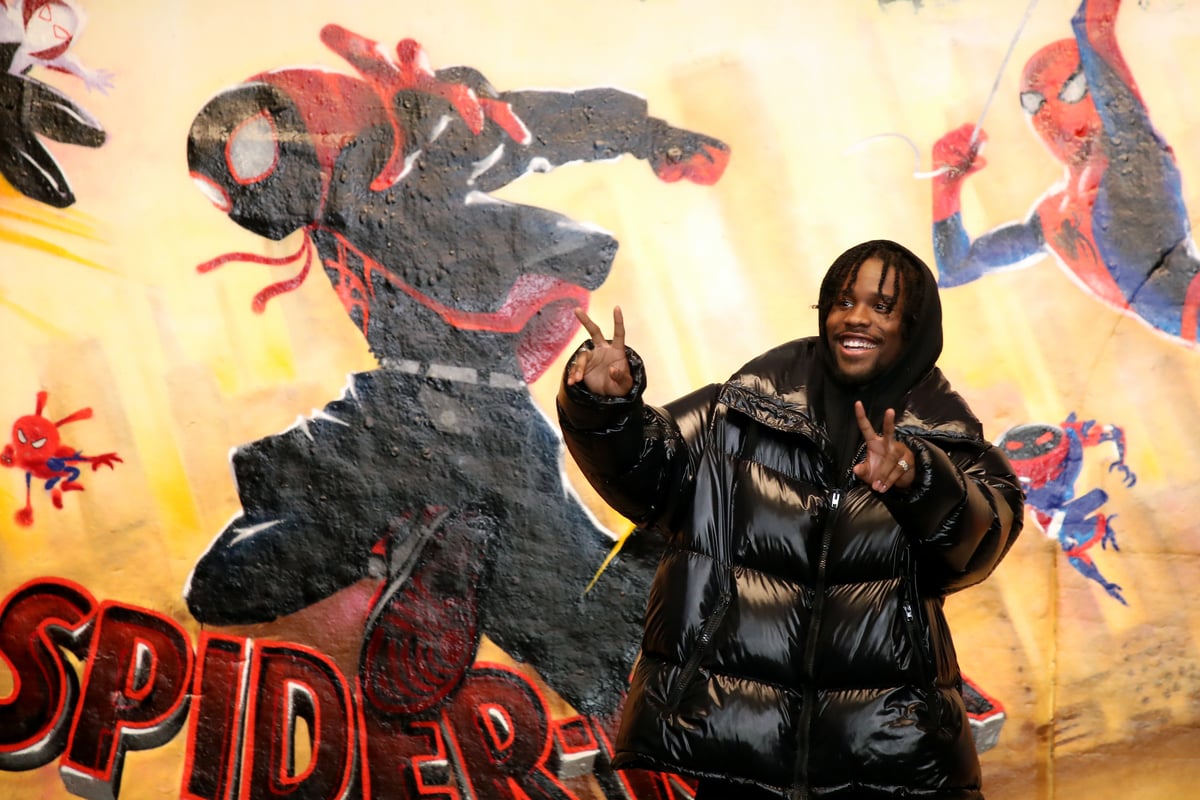 Some fans already call 'Spider-Man: No Way Home' a 'live-action Spider-Verse'
Tom Holland has already tangled with Michael Keaton's Vulture in Spider-Man: Homecomings and Jake Gyllenhaal as Mysterio in Spider-Man: Far From Home. However, in Holland's next Marvel movie, he's fighting some old foes.
Villains from Sam Raimi's Spider-Man trilogy and Marc Webb's The Amazing Spider-Man movies return to cause havoc. One of the biggest villains to return comes in the form of Alfred Molina's Dr. Octopus. However, fans have focused on the possible return of other Spider-Men.
Despite claims that Maguire and Garfield may not appear, several fans already assume it as a confirmed fact. It has led many to call Spider-Man: No Way Home a 'live-action Spider-Verse.'
Willem Dafoe's Green Goblin, Jamie Foxx's Electro, Curt Connors, AKA The Lizard, and the Sandman also appeared in the second Spider-Man: No Way Home trailer.
And after a moment in the second trailer, the connection then grew stronger.
An iconic 'Spider-Man: Into the Spider-Verse' line appeared in the 'Spider-Man: No Way Home' trailer
Ever since Peter Parker debuted with his radioactive spider in 1963, one thing set him apart from every other hero: he didn't always win.
When Superman got in a fight, readers knew he would win. If Batman has to rescue the mayor from the Joker's traps, he saves him just in time. Spider-Man, though, has faced the reality of failure several times, starting with the death of Uncle Ben.
Miles Morales could not save his Uncle Aaron, AKA The Prowler in Spider-Man: Into the Spider-Verse. Surprisingly, Peter Porker, AKA Spider-Ham, a character usually played for laughs, said the heavy line.
"Miles, the hardest thing about this job is you can't always save everybody," he said. And Holland's Spider-Man echoed this Spider-Verse line in the No Way Home trailer.
"I can't save everyone," he tells Zendaya's MJ. The line seems to reference the Spider-Man villains, but it could refer to someone closer to him.
The themes and similarities have fans wondering if Miles Morales could join the new Marvel movie
With the possibility of several Spider-Man heroes in Spider-Man: No Way Home, fans consider if Miles Morales and the Spider-Verse could enter the Marvel Cinematic Universe.
Holland has alluded to the idea of his third Spider-Man movie being something of a finale. However, Marvel has shown that they have plans for the web-slinger.
Marvel and Sony revealed Spider-Man: Freshman Year as a series coming to Disney+, which looks to follow Tom Holland Peter Parker's first year as Spider-Man.
Meanwhile, Sony has several Into the Spider-Verse spinoffs planned, including a sequel. With Miles' growing popularity, Marvel might be leaning toward including him in the MCU.