'Spider-Man: No Way Home': Zendaya's Age and How Much Older She Is Than MJ
Actor Zendaya stars in Spider-Man: No Way Home, the highly anticipated Marvel Cinematic Universe film. Though known for multiple TV roles, the Spider-Man franchise helped her break out on the big screen in a significant way. But what is Zendaya's age in comparison to the character she plays?
Zendaya plays MJ in 'Spider-Man: No Way Home'
Zendaya first appeared in Spider-Man: Homecoming. She played the relatively minor role of Michelle "MJ" Jones, one of Peter Parker's classmates. The two become friends but take things to the next level in Spider-Man: Far From Home, after MJ reveals she knows his secret identity.
The actor returns for the third film in the Sony-Marvel franchise, Spider-Man: No Way Home. MJ saw Peter in action, but now, the two face a different kind of hurdle. Far From Home saw J. Jonah Jameson share Peter's identity with the world. This, coupled with the likely inclusion of the multiverse, should make for a lot of chaos.
She celebrates her birthday in September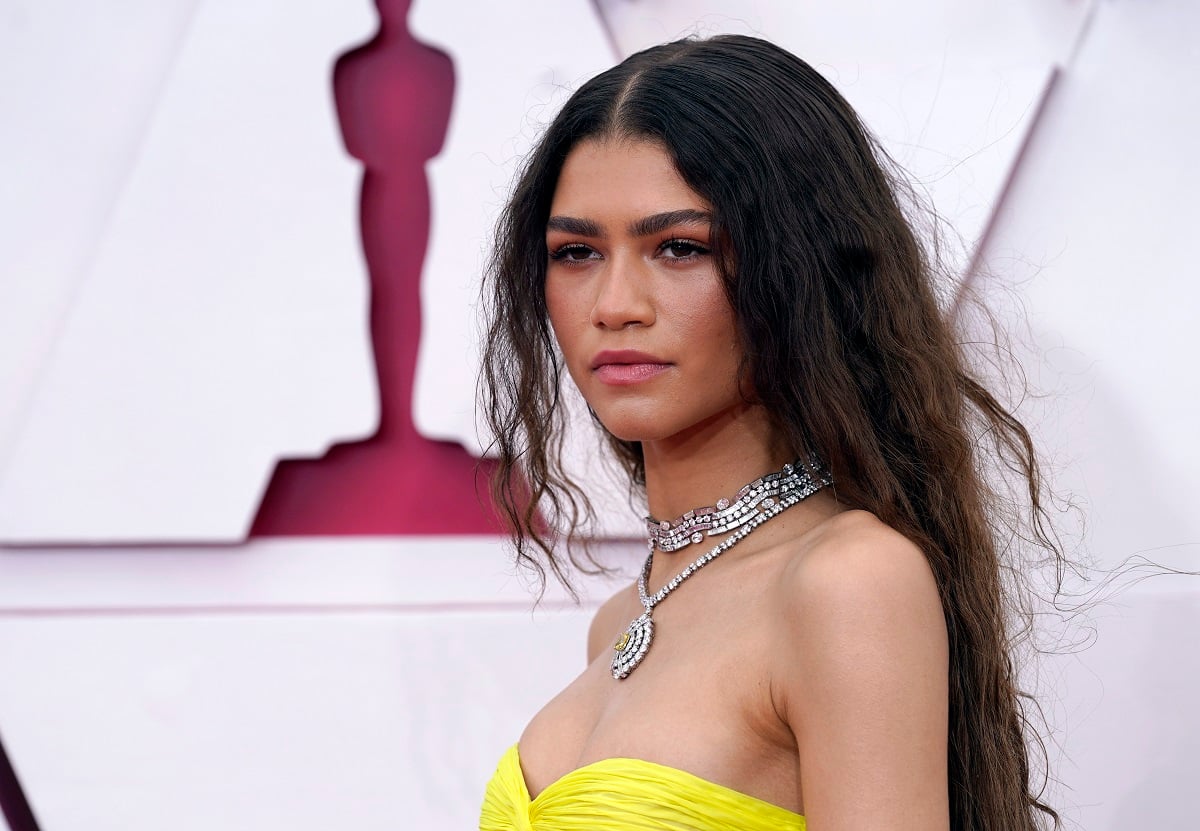 Zendaya's birthday is September 1, 1996, meaning she turns 25 in 2021. But despite being a young star, she's been acting for many years. Zendaya landed her first role in 2010 when she was cast as lead character Rocky Blue in the Disney Channel series Shake It Up. This led to more projects with the network.
It was her next show, K.C. Undercover, where Zendaya really took charge, showing confidence beyond her years. "A lot of people don't realize their power," she told Vogue in 2017. In addition to signing on as a producer, Zendaya got the show's title changed and made several demands regarding her character.
MJ's been a teenager throughout the films
The current run of Spider-Man films depicts Peter Parker and his friends during their high school years. Like her love interest and their classmates, MJ's a teenager. Rumor has it that the events of No Way Home will show their senior year, making Zendaya's character about 17 or 18 — more than five years younger than her.
However, the MCU timeline can be a bit tricky to decipher. Homecoming showed their sophomore year, while Far From Home was set the summer after junior year. But because of the Blip, those who vanished, like MJ, Peter, and Ned (Jacob Batalon), are all the same age they were five years earlier.
Zendaya also plays a high school student in 'Euphoria'
Since she began acting, Zendaya's played a teenager. Aside from her Disney Channel shows, the actor's other most prominent role in the HBO series Euphoria also features her as a high school student. She won an Emmy for Euphoria Season 1 in 2020, making her the youngest to take home the prize in the Outstanding Lead Actress in a Drama Series category.
But unlike Rocky, K.C., and MJ, playing Rue took a darker side of Zendaya. "I've learned more about people, empathy, and understanding by playing her," she told Deadline. "A role like that requires you to be a lot more open and a lot rawer with your emotions." Zendaya reprises the role in Euphoria Season 2.
RELATED: Zendaya Cites 'Euphoria' Colorblind Casting: 'It's Not a Lack of Talent But a Lack of Opportunity'