Spider-Man Tom Holland Tells Fans He Feels 'Really Ill' and Is Self-Isolating
Spider-Man Tom Holland shocks Marvel fans by revealing his is feeling 'really ill' and is self-isolating.'
Spider-Man's Tom Holland may be Hollywood's latest celebrity to fall victim to the coronavirus. The actor recently told fans on social media that he feels "really ill" and has gone into self-isolation as a precaution. Holland's latest update comes amid additional filming delays for Disney, raising questions about how the cancelations will impact future projects.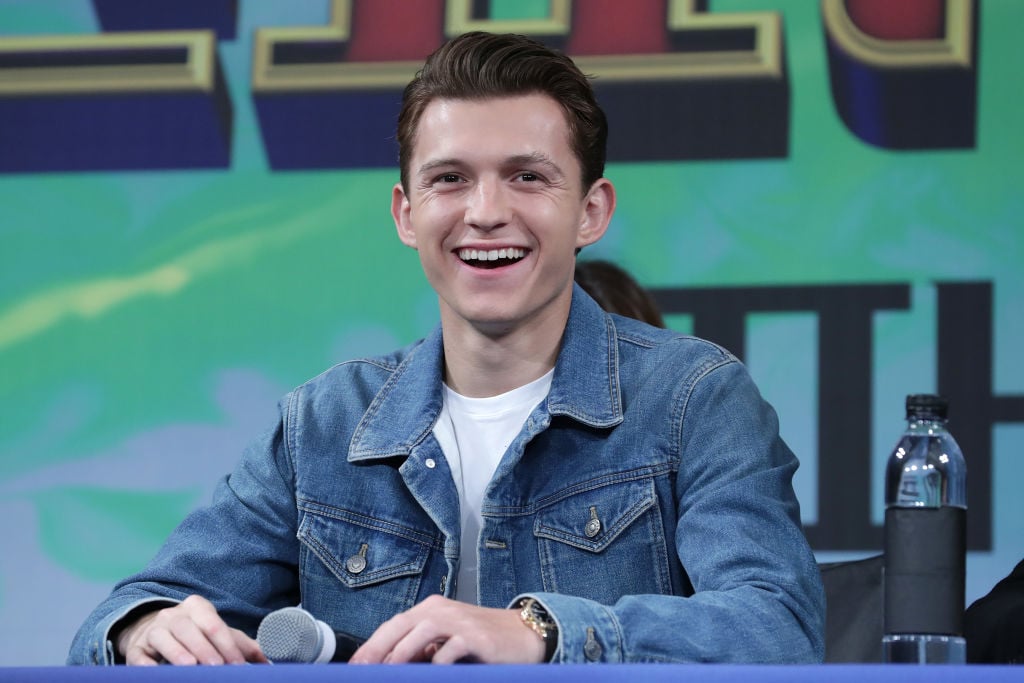 Hollywood feel the impact of the coronavirus crisis
The coronavirus pandemic has seen sharp increases around the world in recent weeks. Hundreds of thousands of people have tested positive of COVID-19, and the number of deaths from the outbreak are now at over 13,000.
While the world does its best to contain the spread, celebrities have not been immune to catching the coronavirus. According to We Got This Covered, several high-profile celebrities have tested positive for the virus, including Tom Hanks, Rachel Matthews, Idris Elba, and Kristopher Hivju.
Most of these celebrities have announced their illness on social media, informing their followers of their current conditions and how they are fighting the virus.
Although Holland has not tested positive for the coronavirus, he recently raised concerns after sharing a post on his Instagram account.
Tom Holland reveals he feels 'really ill'
Taking to social media, Holland told fans that he has not been feeling well in recent days and has developed a cough. The actor does not believe that he has the coronavirus, but he is self-isolating just in case.
"I'm feeling really ill today. I don't think I have the coronavirus, but I'm taking extra precautions. I'm self-isolating inside," Tom Holland shared. "This is the first day I've felt really ill. I felt fine yesterday and then this morning I woke up and I just was awful, coughing…"
Considering how COVID-19 affects people differently, it would not be that surprising if Holland tested positive. Hopefully, that does not happen and that he recovers in a timely manner.
The good news is that Holland is doing his part to prevent the spread of the coronavirus. The government has advised people who are feeling ill to stay home in a bid to slow down the coronavirus pandemic.
Fans, of course, were very saddened by the news. Many of Tom Holland's followers voiced their support for the actor and wished him a speedy recovery.
Prior to the pandemic, Holland was getting ready for the start of filming for Spider-Man 3. Production on the project was expected to begin this summer, though that might change in light of the coronavirus.
Tom Holland's new film to hit Disney+ sooner than expected
While it is sad to see Holland in poor health, Disney just announced that the actor's latest movie, Onward, will be released on Disney+ and Video on Demand (VOD) asap. The decision comes after the movie has only been in theaters for two weeks.
Disney has been releasing a slew of films on its streaming platform sooner than expected. To help people cope with self-isolation, the studio has pushed Star Wars: The Rise of Skywalker and Frozen 2 to Disney+ and VOD in recent weeks.
Onward follows the story of two brothers, played by Tom Holland and Chris Pratt, whose relationship faces numerous hurdles, including the passing of a parent.
Holland has yet to comment on Disney's decision to stream Onward so quickly out of theaters, but the actor has opened up about his career in the Marvel Cinematic Universe.
Holland opens up about 'Spider-Man' career
During an interview on Kids Ask for BBC Radio 1, Tom Holland was asked a slew of questions from children in the UK. According to Gizmodo, many of the questions were related to Holland's time as Spider-Man, including his relationship with Robert Downey Jr. and other actors in the MCU.
In the interview, Holland admitted that he has stolen props from the set of every project he has worked on, including Spider-Man: Homecoming and Spider-Man: Far From Home. The actor revealed that he took home a web-slinger prop and a pair of Tony Starks' (Downey) sunglasses.
When asked who he would like to be stranded with on a deserted island, Holland immediately answered Chris Hemsworth, but only because he would know how to survive in that situation. The other person he would take with him is Dave Bautista, who he said is "just a great guy."
As far as Downey is concerned, Tom Holland revealed that he is "pretty flawless" and never shows up late for work. He also apparently remembers everyone's names and is a "real gentleman" on set.