'Spider-Man': What Is Zendaya's Full Name and What Does It Mean?
When Zendaya played "MJ" in Spider-Man: Homecoming, her character's name became the subject of some debate. Was she or was she not the Mary Jane so beloved in the comics?
It turns out that Zendaya's given name has its own interesting story, and not just because she's one of the relative few celebrities like Madonna who go only by one name and are instantly recognizable.
Madonna and Zendaya both sound like they might be stage names, but in both celebrities' cases, they're the real thing. Many one-name celebrities, such as Bono and Flea, have much more prosaic real names, which are Paul David Hewson and Michael Peter Balzary, respectively But Zendaya and Madonna are the names on those women's birth certificates.
We'll explore the meanings of Zendaya's names, both on and off camera, and chronicle her rise to fame.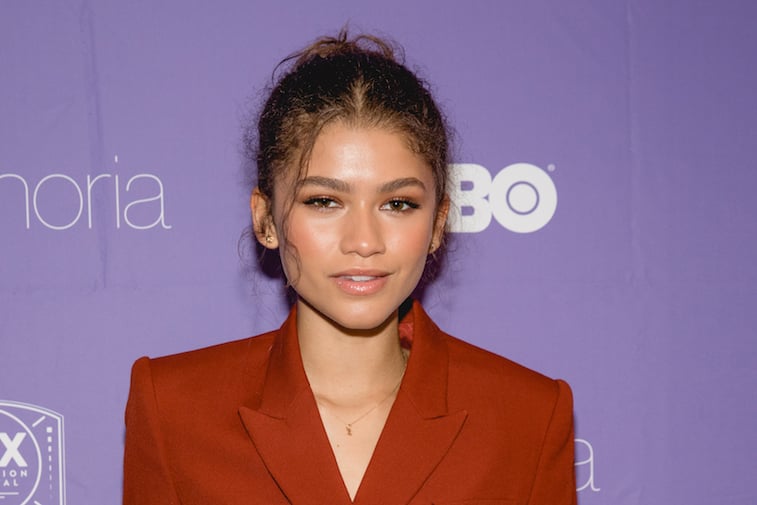 Yes, Zendaya is her real name
Just as Madonna was born Madonna Louise Ciccone in 1958, so Zendaya was born Zendaya Maree Stoermer Coleman in 1996. In Vogue's 73 Questions series she said her name is a "long story," but the short answer means "to give thanks."
She is the only child of Claire Marie (Stoermer) and Kazembe Ajamu (born Samuel David Coleman), although she has five older half-siblings on her father's side.
Zendaya first got into the glamorous life working as a fashion model for Macy's, Mervyns and Old Navy. One of her other early gigs was working as a backup dancer in a Sears commercial, featuring Disney actress Selena Gomez. It wasn't long after that Zendaya became a Disney girl herself, auditioning in 2009 for a show called Shake it Up. She also starred in the channel's original movies, Frenemies and Zapped before going on to star in KC Undercover.
On the big screen, she truly broke big in 2017, with the one-two punch of Spider-Man: Homecoming and The Greatest Showman, the former of which was an obvious hit, and the latter of which became a sleeper hit. With Spider-Man: Far From Home coming out next month, and Marvel being owned by Disney, she remains a Disney girl, although one with an even bigger audience.
Does Zendaya's MJ stand for Mary Jane?
When Zendaya auditioned for Marvel, she didn't even know she was auditioning for Marvel. She showed up, signed the famous Non-Disclosure Agreement and was off to the races. But that wasn't the extent of Marvel's secrecy.
Marvel played coy about exactly who Zendaya was playing, never revealing her name. It turned out her character's name was Michelle Jones, which abbreviates to MJ. To comic book fans, MJ means Mary Jane Watson, the red-headed woman who became Peter Parker's love interest after Gwen Stacy died at the hands of the Green Goblin.
Mary Jane was played by Kirsten Dunst in the three Spider-Man movies directed by Sam Raimi. Marvel insisted that Zendaya was not playing Mary Jane Watson, but a completely new character whose initials evoked memories of the old character.
Marvel worked hard not to get caught in the same trap as JJ Abrams and crew in Star Trek: Into Darkness, when they tried to claim that Benedict Cumberbatch's character was not the famous villain Khan, and it turned out that was exactly who he was.
In the new movies, Peter Parker crushes on "MJ" just as former Peter Parkers crushed on Mary Jane. Now the trailer adds a new twist: It seems that just as Mary Jane did, Michelle Jones has figured out that Peter Parker is Spider-Man, calling it "kind of obvious."
We'll see if the revelation sticks, as Marvel has been known to fudge the truth in its trailers. For instance, trailers for Avengers: Infinity War make it look like the Hulk joined the final battle, but in the movie it was Banner using the Tony Stark "Hulkbuster" suit, since he struggled to get the green guy to come out. Since we know the new Spider-Man movie plays tricks with those pesky "multiverses," what we see may not be what we get.
We see what you might do there, Marvel.