'Spider-Man': Zendaya Said Peter Likes MJ's 'Little Quirks' and They're 'Meant to Be Together'
She's the MJ to his Peter. Spider-Man stars Zendaya and Tom Holland seem like they're in a relationship. The two haven't confirmed or denied the rumors. But even if "Tomdaya" fans never get a confirmation, they'll cherish the pair's onscreen chemistry.
Zendaya's character defies the expectations of MJ's character. The Dune actor once delved into why Holland's Peter likes her version of MJ. She even foreshadowed No Way Home with how they are "meant to be together" despite the odds against them. Fans think this mirrors the co-stars' relationship.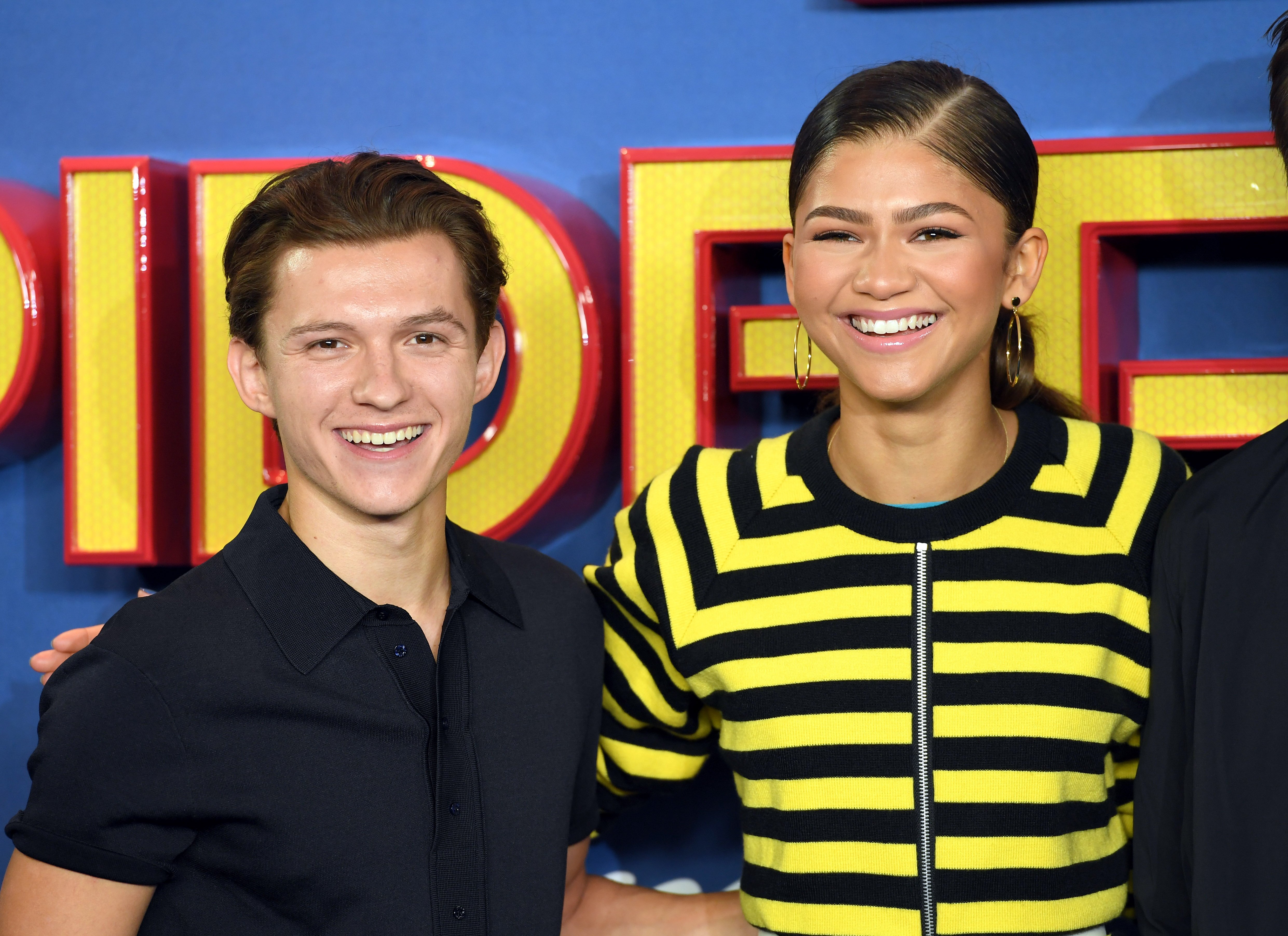 Zendaya's MJ is different in this 'Spider-Man'
When Spider-Man: Homecoming hit theaters, Marvel Cinematic Universe fans didn't know what to expect with the new Peter Parker. But they already had Kirsten Dunst's MJ in the back of their minds. She wasn't the only MJ in existence, but The Amazing Spider-Man snubbed Shailene Woodley's MJ.
Dunst portrayed Mary Jane Watson in the 2002 flick. Zendaya's MJ is Michelle Jones.
Although many viewers still adore Mary Jane, they noticed the difference. Mary Jane is enamored by Spider-Man, but not Peter. The aspiring Broadway actor associates with the popular clique, although she doesn't outwardly bully anyone. Nevertheless, Mary Jane falls into the snobbish crowd's trap. She also hides her restaurant job from Harry out of shame.
Michelle, on the other hand, is on the outside looking in. She doesn't try to immerse herself in any group, although Peter initially does.
Zendaya explained why Peter likes her MJ
In an interview with Screen Slam, Zendaya explained how her new MCU character surprises viewers. She described Michelle as "mysterious" and said her character is mostly "in the background." The Euphoria star also emphasized that some audiences expected MJ to change for Peter to like her.
"Everybody's expecting there to be like, you know, 'Oh, you know MJ goes through this makeover, and now she's the popular girl, and now Peter likes her,'" Zendaya revealed. "And that's not what happens here."
The actor emphasized that Peter likes MJ for her individuality. "Peter likes…all the little quirks and the weird little things that make her MJ," Zendaya said.
Fans of "Tomdaya" familiarized Zendaya's description of the Spider-Man budding romance with the real-life actors. Media outlets have caught Zendaya and Holland out and about looking like a couple. So viewers wonder if Zendaya's reference to Peter's appreciation of MJ's "quirks" is similar to her reality with Holland.
After all, Zendaya observed that liking MJ's uniqueness proves, "If you're meant to be with someone, you're meant to be with them." Although the actor referred to Peter and MJ, fans believe she hinted at Holland.
Tom Holland called Zendaya 'My MJ' in a post
Countless fans fell out of their chairs when they saw Holland's Instagram post on Sept. 1, 2021. In a short and sweet birthday tribute, Holland referred to Zendaya as "My MJ."
Many believe this made the co-stars' relationship "Instagram official." Yet some suggest the two might be teasing the media. Either way, viewers can't get enough of the sweet photo Holland shared with "his MJ."
Since the two shy away from romance rumors, fans can still get a glimpse at their chemistry through Peter and MJ's relationship. Spider-Man: No Way Home premieres on Dec. 17, 2021.