Spider-Man's Future in the MCU Reportedly Extended After a Verbal Agreement With Sony
Last summer, fans went into panic mode when Marvel failed to ink a new agreement regarding Tom Holland's Spider-Man. For a while, there was widespread fear that Holland would no longer play the character in the Marvel Cinematic Universe. Luckily, the two sides got together and came to an agreement to keep Peter Parker in the MCU. With Spider-Man 3 set for a release next year, inside sources claim that Marvel and Sony have extended that agreement after a recent meeting.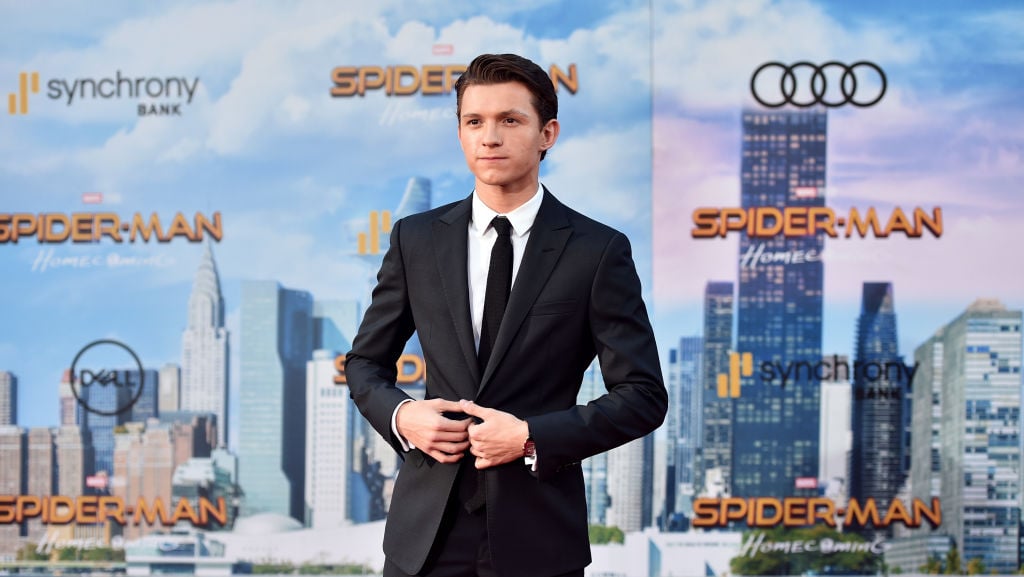 Inside Marvel's new deal with Sony
Following the release of Spider-Man: Far From Home, talks between Sony and Marvel stalled. The failed negotiations threatened to kick Spider-Man out of the MCU, a move that would have devastated fans around the world.
That, of course, did not happen, and the two studios inked an agreement that allowed Marvel to move forward with Spider-Man 3. Holland is also expected to have a cameo in at least one more Marvel crossover, which has yet to be determined.
With Marvel and Sony now on the same page, Holland's character is expected to play an important part in the MCU. This includes having roles in projects that extend well beyond Phase 4.
Although this is great news for fans, an inside source claims that Marvel and Sony have come to another agreement regarding the iconic web-slinger.
Marvel and Sony reach a verbal agreement
Part of Marvel's new deal that remains a mystery is how much control Sony has over the character. More specifically, there has been talk about Holland playing Spider-Man in the Sony-verse at some point.
To that end, an inside source told We Got This Covered that the studios have reached a verbal agreement that would allow Sony to include Holland in a supporting role in one of their projects.
We do not know which film might feature Holland, but there are several options. This includes Sony's upcoming Morbius, as well as a future Venom movie.
Venom 2 and Morbius have officially finished filming, so any cameo from Holland would likely be in a subsequent movie. But both projects have hinted that a crossover with Marvel is possible. And if the source is correct, then it sounds like the studios are already planning things out.
Holland opens up about 'Spider-Man 3'
With a new deal set, the cast and crew of Spider-Man 3 are expected to start filming this summer, assuming everything goes as planned. In fact, Holland has already confirmed the dates for filming and revealed that Marvel has told him everything about his character's journey.
According to Digital Spy, Holland also revealed that Zendaya will be reprising her role as MJ in the movie. He did not, however, say if Peter and MJ will still be together following the events in Far From Home.
"In Spider-Man 3, Zendaya will most definitely be in the film. As to the relationship between Peter [Parker] and MJ, I'm not too sure what it will be," Holland explained.
At the end of the second film in the franchise, Peter was outed as the real Spider-Man. The revelation will likely be a major point in the upcoming movie and there is no telling how it will affect Peter's relationship with MJ. 
What else do we know about 'Spider-Man 3'?
In the same interview, Holland revealed that the third installment in the hit franchise is "absolutely insane," though he did not dive into too much detail regarding the plot.
Marvel has kept a tight lid on releasing spoilers about the project, though director John Watts recently revealed that The Scorpion (Michael Mando) could have an appearance in the film.
Aside from that teaser, we do not know who will be the main villain, though Marvel definitely has plenty of options at its disposal. It is also unclear if Spider-Man 3 will be the franchises final stand-alone movie in the MCU.
Plenty of Marvel franchises have ended as trilogies, with the one exception being Thor, which is gearing up for the fourth move in Thor: Love and Thunder. Marvel has yet to comment on the reports surrounding its verbal agreement with Sony.
Spider-Man 3 is scheduled to hit theaters on July 16, 2021.