Spinderella Says a Salt-N-Pepa Reunion Can't Happen Until an Apology: 'The Relationship Is Over'
Spinderella is continuing to speak out after the release of the Lifetime biographical movie, Salt-N-Pepa, which is based on the true story of the iconic hip-hop group. The DJ, whose real name is Deidra Roper, is elaborating on her issues with her former group members Cheryl "Salt" James and Sandra "Pepa" Denton. In a new interview, Roper explained what it will take for her to reconcile with them.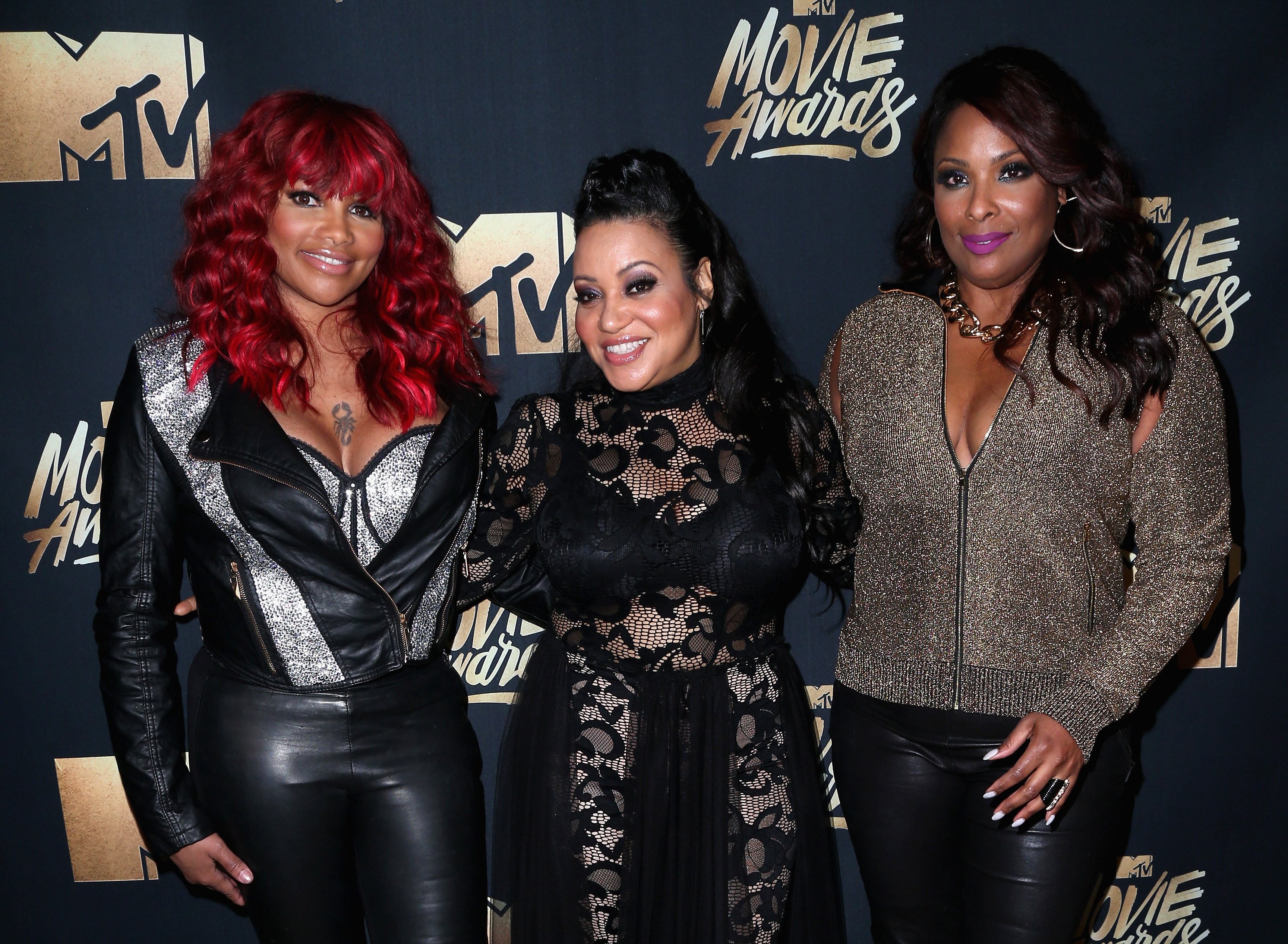 The Salt-N-Pepa movie recently came out on LifeTime and Spinderella has issues
According to a Lifetime press release, Salt-N-Pepa focuses on "the group's rise in the hip hop industry as part of a revolution that challenged how women rappers were seen in the industry." The film also takes a look "their friendship and how the relationship was put to the test by their careers."
The film stars G.G. Townson as James and Laila Odom as Denton. Monique Paul plays Roper. Ahead of the film's premiere, Roper explained her problems with the movie in a series of tweets. Roper's stance was not surprising, in that she's had a public feud with Denton and James for a few years and sued them.
"Too often, Black women who have made meaningful contributions in their industry are left out of historical narratives," she wrote in part. "Back when Salt n' Pepa was building our legacy, which is rooted in empowering women, I could not have dreamed that this same group would one day disempower me."
She also said she was "excluded from the project," though her image was still used.
The DJ added in part, "Words cannot fully express my disappointment when I learned a decision was made to move forward with a Lifetime biopic that wrongfully excluded me from every aspect of development and production – all the while using my image throughout, given that I played an integral role in the group's story and success."
What Salt-N-Pepa have said
In a recent interview on talk show The Real, Denton and James said that what Roper said wasn't entirely accurate. They also said they hope to have a reunion at some point.
"I just wanted to add to that, but I do want to clear up, there is a part that when Spinderella did say we excluded her," said James. "That part, Salt and I did reach out to consult with the movie.
"We will always acknowledge her contribution that she's done with us," said Denton. "She will always be our sister. We love her, but we have always made sure that she had the opportunity and the platform. We always encourage her to be Spinderella and be supportive of her, so that is important."
Spinderella says what it would take for a full reunion to happen for the group
In an interview with Billboard, Roper spoke more about the ongoing feud with James and Denton.
"The relationship is over," adding that something big would have to happen from the other two for the group to fully reunite. "The only way something like that would happen is if we get this business handled and that they offer an apology to me."
Spinderella says that she's definitely open to reconcilinig, but they would just have to get to that point.
"When you have a legacy, you want to make sure that would outweigh this stuff," she added. "So I'm not, you know, I'm not closed off to that, but I will be respected. I will be treated fairly. … I will never be in a group that does not want to be with me."
Spinderella also confirmed that while a confidential settlement was reached in the lawsuit there are "remnants" of it that still remain.
 "It's always what it's been: to uplift women," she said. "How are we going to uplift women if we can't uplift each other? How does that make me feel, that you make me feel that I'm not needed. … That's not uplifting. This biopic was more … I think it was just more insulting to me."