'The Bachelor': Peter Weber Is The Next Bachelor
Bachelor Nation, hang on to your hats. Peter Weber will be the next bachelor for the show's upcoming 24th season.
The Bachelor In Paradise finale airs tonight, but Bachelor Nation is chomping at the bit to know who the next bachelor is. After Colton Underwood's unusual season, fans are more excited than ever to see who will lead the 24th season of the show. ABC will officially confirm tonight that their pick for the upcoming season of the bachelor is none other than Peter Weber.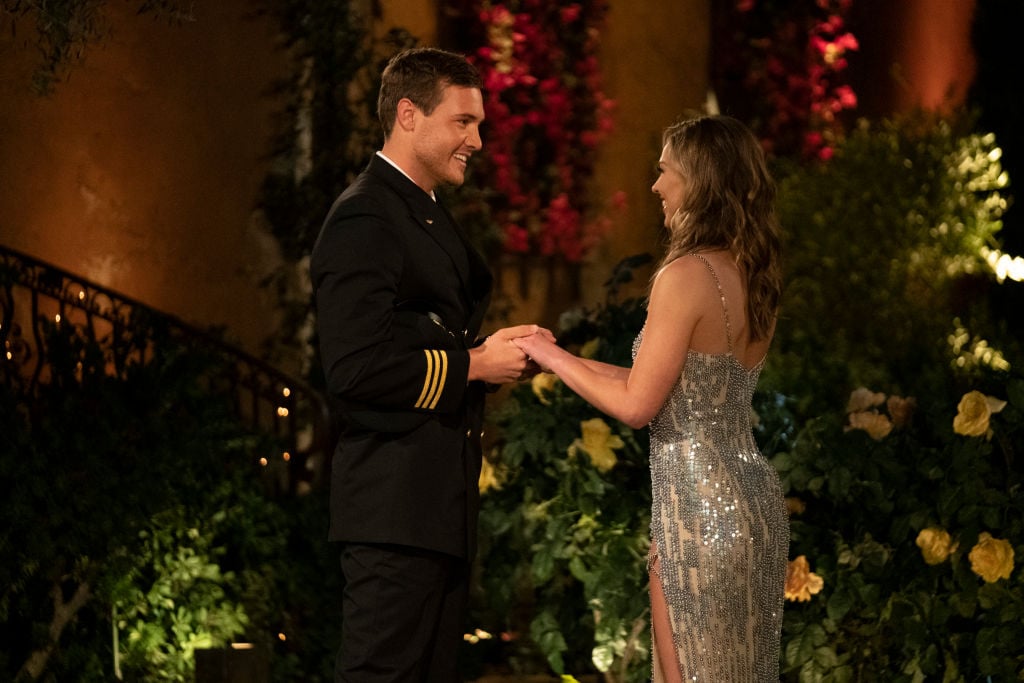 Who is Reality Steve
Stephen Carbone, known to the entertainment world as Reality Steve, has been spoiling The Bachelor, The Bachelorette, and Bachelor In Paradise for the last eight years. The writer gets several anonymous tips for each segment of the franchise and has successfully and accurately spoiled all three shows for years. For this reason, Carbone is considered the authority on all things within the franchise and has been an annoyance to the producers of the show for ages.
Who is the next bachelor
A few days ago, Reality Steve announced that Peter Weber (from Hannah Brown's season of The Bachelorette) will be the bachelor for the series' upcoming 24th season. Taking to his Twitter page, Carbone posted ABC's worst kept secret. "(SPOILER): When the "Bachelor" announcement is officially made (guessing next week or the following), it will be Peter Weber. Not too surprising. That's who I've said I thought it would be for the last month. This isn't isn't a guess, a prediction, or "most likely." It's him," Carbone declared.
Peter Weber is the next bachelor
Peter Weber was a fan favorite on the latest season of The Bachelorette. The 27-year-old hails from Westlake Village, CA and comes from a family of pilots. He caught Brown's eye with his sweet demeanor and charming sense of humor. He is also famed for being the other half of Brown's famous windmill comment. Though the choice for bachelor is typically a controversial one (it's impossible to please millions of fans) Weber seems to be a particularly polarizing choice.
Fans react to the news
Some fans were overjoyed by the choice, having fallen in love with Weber on the show. They felt he was truly deserving of the new role following his heartbreak with Brown. "I think he's a good choice. He seemed like a sweetheart, has a great career, and a beautiful family. I'm happy about this decision," one fan wrote.
Others were not so happy with the choice. They felt that his entire season will be based off of the strength of bad windmill joked. "All the girls are all gonna "we can make our own windmill story" like Colton and his virginity season & then we will have to listen to the windmill story over and over so it'll just be an extension of HB season. This wasn't a good pick," another fan wrote.
Bachelor Nation is skeptical
Some critics felt that Weber wasn't genuine about finding love and was more interested in being famous than anything else. Some referenced the fact that Weber had a girlfriend back on whom he allegedly broke up with in order to appear on The Bachelorette. Furthermore, Weber auditioned to be on the show multiple times before he was selected so fans are questioning how genuine he motives are.
Lack of diversity
Other fans felt that selecting Weber was just another way that The Bachelor franchise was showcasing how much they lack (or even care about) diversity. "IT WAS SUPPOSED TO BE MIKE! Don't get me wrong I love Peter, but this was a perfect opportunity for the franchise to add more diversity to their leads. Adding Mike would've been AMAZING. WE WANT MIKE!," one Twitter user wrote.
Fans are disappointed Mike Johnson isn't the bachelor
"You have got to be kidding me?!?! Bachelor ABC had a chance to make history & FINALLY do the right thing and they blew it!! Peter is a nice guy but he's a carbon copy of what we've already seen a million times. Mike Johnson, don't worry better things are ahead for you!!!," another fan chimed in.
The Bachelor Season 24
This is far from ABC's boldest choice, but it is entirely expected. The Bachelor franchise has been making bland, cookie-cutter choices for years. While we have nothing against Weber, we just wish the producers would deviate from the narrative every now and again. That said, a controversial choice doesn't necessarily Weber's season will be a bad one. After all, Brown was a controversial pick and look how entertaining her season turned out to be.