'Spongebob Squarepants' Creator Stephen Hillenburg Had 7 Rules That Production Could Never Break
More than two decades later, Spongebob SquarePants is still delighting audiences young and old. Set in the underwater community of Bikini Bottom, Nickelodeon's animated series follows the hilarious adventures of an optimistic sea sponge and a cast of zany marine creatures who make up the community.
The series, which debuted in 1999, is the creation of marine biologist turned animator, Stephen Hillenburg. As a child, Hillenburg was inspired by the films of oceanographer Jacques Cousteau. Later, his love of art bought him into the world of animated film, allowing him to combine the two interests. Before his untimely death, Hillenburg gave Nickelodeon several rules they must follow with his beloved creation.
'Spongebob SquarePants' was based on Stephen Hillenburg's educational comic book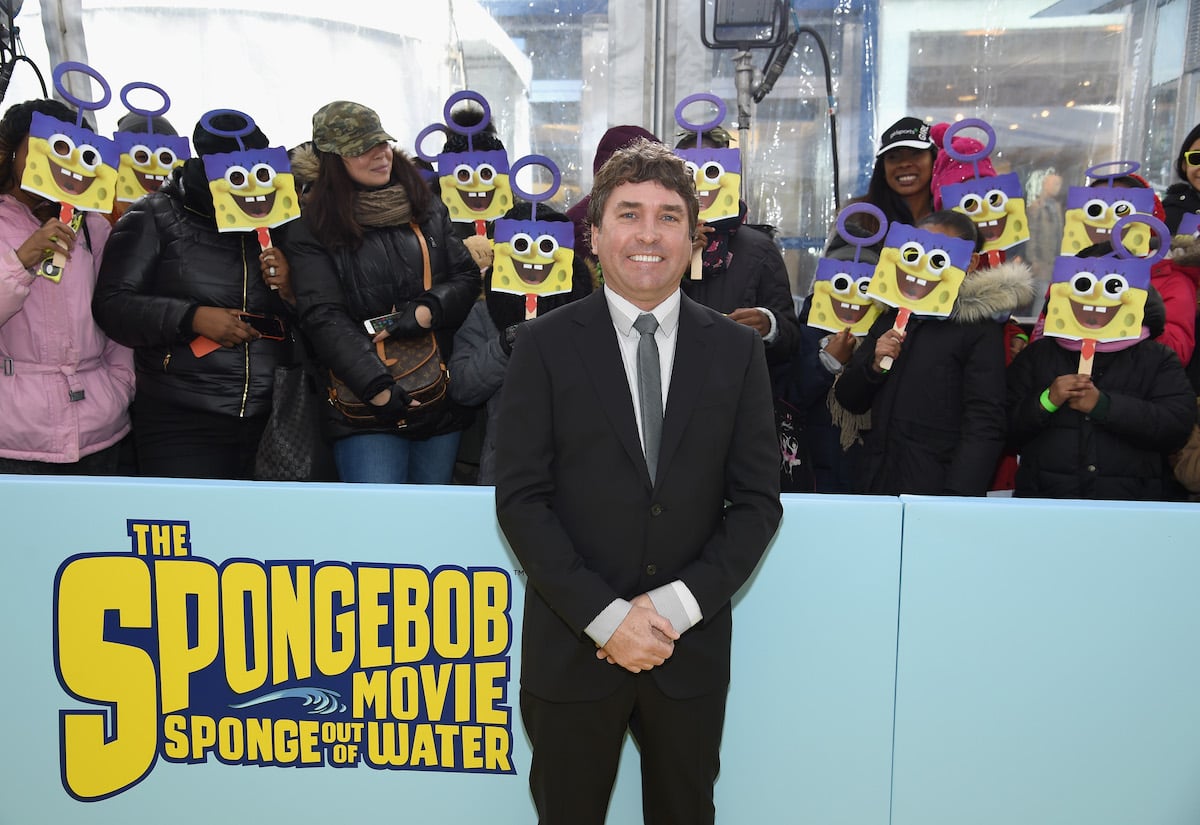 Hillenburg grew up in Anaheim, California, and began scuba diving in his early teens. He developed an interest in marine biology at Humboldt State University, graduating in 1984. According to IMDb, he taught marine biology for two years at the Orange County Marine Institute. Then he left to study animation at the California Institute of the Arts. "I studied natural resources planning and thought I could get a job at some marine park. But I was great at art and so-so at marine biology. It's funny how the two eventually came together," he told The Guardian.
While at the art institute, Hillenburg's animated shorts caught the eye of a Nickelodeon artist and showrunner. He recalled in an interview on Nickelodeon's YouTube channel:
"Joe Murray, who created Rocko's Modern Life, saw my films, and he asked me if I would like to direct on his show, and that experience was really important for me … And then one day, this guy Martin Olsen, he was a writer on the show, he comes into my office, and he sees this comic book that I created when I worked at the marine institute. It's called The Intertidal Zone, and it's basically to teach about tide pools. It started me thinking, 'If I'm gonna do a show, I would do it about invertebrates and these crazy animals that exist in the ocean.'"
In 1997, Hillenburg and his collaborator Derek Drymon used a googly-eyed kitchen sponge in an aquarium to pitch the idea to Nickelodeon executives. According to Longreads, they weren't exactly thrilled. "One Nickelodeon executive didn't even like the show when it first aired and now says they are part of the legacy," said one of the head writers, Steven Banks. "That's show biz!"
Hillenburg's seven unbreakable rules for 'Spongebob SquarePants'
Hillenburg was passionate about his vision for the show. His Fandom page lists seven requirements he insisted that Nickelodeon obey.
Spongebob would have to be an adult. Nickelodeon executives wanted the character to be a school-aged child. Hillenburg compromised by making him an adult student. Spongebob would attend Mrs. Puff's Boating School.
No matter what, Spongebob would never get his boating license. Hillenburg liked the way he and Mrs. Puff interacted and didn't want the dynamic to end. 
The show should never reveal the identity of Pearl Krabs' mother. According to Screenrant, Pearl is a whale. Her father Eugene Krabs is a crab, because Hillenburg wanted each character to be a different animal. Since Pearl takes after her mother, we can assume her mother is a whale. But how that came about and what happened to her remains a mystery.
The recipe for Mr. Krabs' famous Krabby Patties would remain a secret. After all, real-life restaurants don't usually share their famous recipes either.
Spongebob would have no love interests. Hillenburg wanted the character to be like a real sea sponge. Real sponges have both male and female reproductive organs and don't need to seek out partners. They are also able to reproduce asexually via a process called budding. 
No spinoffs. "The show is about SpongeBob, he's the core element, and it's about how he relates to the other characters. Patrick by himself might be a bit too much. So I don't see any spinoffs," Hillenburg said to TBI in 2009.
No cross-over episodes with other cartoons. According to writer and animator Vincent Waller who worked on the series, crossovers wouldn't be feasible since the Spongebob universe is underwater. As seen on Twitter, Waller said, "Steve prefers we don't do cross-overs."
In 2017, 'Spongebob Squarepants' creator Stephen Hillenburg revealed his tragic diagnosis
In 2004, Hillenburg decided not to renew his contract and stepped back from the show. He returned to a life much like his early days at the art institute, surfing and even making another short animated film. Nickelodeon went on to make new episodes without him. But Hillenburg still kept an eye on the Spongebob franchise and retained his credit as an executive producer.
In 2015, when Hillenburg decided to return to Nickelodeon, his associates noticed that something about him had changed. "He was still the same Steve deep down, but communication was difficult," animator Mark Osborne told Longreads. "Parts of him were leaving the building," said Tom Kenny, who voices Spongebob.
In 2017, Hillenburg shared news of a devastating health condition. "I wanted people to hear directly from me that I have been diagnosed with ALS," he wrote in a statement to Variety. "Anyone who knows me knows that I will continue to work on SpongeBob SquarePants and my other passions for as long as I am able. My family and I are grateful for the outpouring of love and support. We ask that our sincere request for privacy be honored during this time."
The Mayo Clinic describes amyotrophic lateral sclerosis as a fatal nerve disease that causes progressive deterioration of the neurons controlling the voluntary muscles. While some people inherit it, the cause is unknown for most afflicted. 
Hillenburg died in 2018 from ALS
As the disease progressed, Hillenburg could no longer speak or return to the Nickelodeon offices. But like the character he created, he never lost his positivity. "Up until the last time I saw him, he maintained his sense of humor, his kindness, his presence in the conversation, and his warmth as a caring human being," Osborne said.
On November 26, 2018, Hillenburg died from complications of ALS, leaving behind his wife Karen and son Clay. He was 57 years old. "Steve imbued SpongeBob SquarePants with a unique sense of humor and innocence that has brought joy to generations of kids and families everywhere," Nickelodeon said in a statement to Variety. "His utterly original characters and the world of Bikini Bottom will long stand as a reminder of the value of optimism, friendship, and the limitless power of imagination."
Fortunately for us, life in Bikini Bottom goes on, minus a couple of Hillenburg's hard and fast rules. According to IMDb, Kamp Koral: SpongeBob's Under Years premiered in February 2021. It depicts the characters as children at summer camp. A spinoff series, The Patrick Star Show premiered in July 2021 and, according to Spongebob Fandom, has expanded from 13 to 26 episodes.