Spotify and Joe Rogan Address COVID-19 Vaccine Misinformation Complaints — Here's What They Plan to Do
After Neil Young and other artists pulled their music off Spotify in protest of the the music streaming platform's lax COVID-19 misinformation policy, Spotify and podcaster Joe Rogan have responded.
The music streaming platform Spotify and Joe Rogan have responded to listeners' and artists' complaints about the platform's lax coronavirus vaccine misinformation policy.
The drama started when Neil Young wrote an open letter to his management and record label. He wrote that he wished to remove his songs from Spotify because of Rogan's podcast. Young felt The Joe Rogan Experience spread COVID-19 vaccine misinformation. Many more artists have joined Young in protest.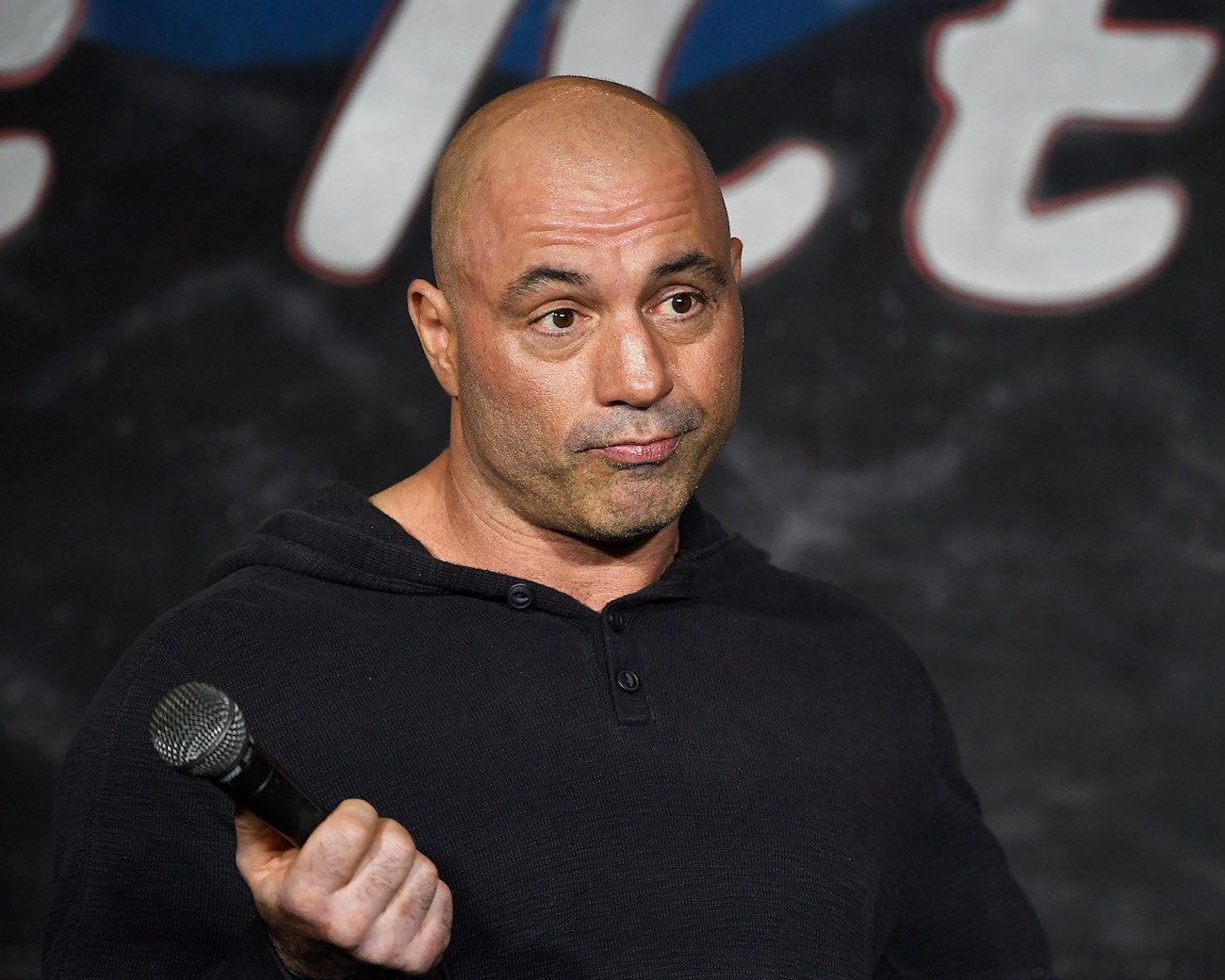 Spotify removed Neil Young's catalog after Joe Rogan controversy
On Jan. 24, Young posted a since-deleted open letter on his website asking his management and record label to remove his catalog from Spotify. He doesn't want to be on a streaming platform that allows podcasts like The Joe Rogan Experience to spread misinformation about the COVID-19 vaccine.
So Young gave Spotify an ultimatum: him or Rogan.
"I am doing this because Spotify is spreading fake information about vaccines – potentially causing death to those who believe the disinformation being spread by them," Young wrote (per Forbes). "They can have [Joe] Rogan or Young. Not both.
"With an estimated 11 million listeners per episode, JRE, which is hosted exclusively on Spotify, is the world's largest podcast and has tremendous influence. Spotify has a responsibility to mitigate the spread of misinformation on its platform, though the company presently has no misinformation policy."
On Jan. 26, Spotify decided to remove all of Young's songs. In a statement obtained by NPR, a Spotify spokesperson wrote, "We want all the world's music and audio content to be available to Spotify users. With that comes great responsibility in balancing both safety for listeners and freedom for creators.
"We have detailed content policies in place and we've removed over 20,000 podcast episodes related to COVID since the start of the pandemic. We regret Neil's decision to remove his music from Spotify, but hope to welcome him back soon."
Meanwhile, Young urged his fellow artists to join him. He also reiterated that he didn't want to censor anyone. "I sincerely hope that other artists can make a move, but I can't really expect that to happen," he wrote. "I did this because I had no choice in my heart. It is who I am. I am not censoring anyone. I am speaking my own truth."
Artists like Jonie Mitchell and Nils Lofgren have joined Young so far. Even Prince Harry and Meghan Markle have shown support.
Spotify will be adding a content advisory for podcast episodes that talk about COVID-19
Previously, Spotify's CEO, Daniel Ek, said that the company would not dictate what creators can say on the streaming platform. Ek once compared Rogan to "really well-paid rappers," saying Spotify doesn't dictate what they put in their songs either.
Now, Ek has responded to the complaints from listeners and artists in an open letter. "We know we have a critical role to play in supporting creator expression while balancing it with the safety of our users," Ek wrote (per the New York Times).
"In that role, it is important to me that we don't take on the position of being content censor while also making sure that there are rules in place and consequences for those who violate them."
So, the streaming platform plans to compromise on this controversial issue. Ek said that Spotify would add a "content advisory" notice to any podcast episode that discusses COVID-19. It will direct listeners to a "Covid-19 hub" with facts and information. There will also be links to health authorities like the Centers for Disease Control and Prevention, and news sources.
Spotify is also publishing its platform rules, which "address dangerous, deceptive, sensitive and illegal content." They've also "removed over 20,000 podcast episodes related to Covid since the start of the pandemic."
Rogan has also responded to the controversy
Now, Rogan has also commented on the complaints in a nearly 10-minute video on his Instagram. He said he'll try to "balance things out" on his podcast in the future.
Rogan also said he's open to having "more experts with differing opinions right after I have the controversial ones." He added: My point of doing this is always just to create interesting conversations and ones that I hope people enjoy."
However, the debate will continue. The New York Times wrote, "The dispute over Rogan's podcast has ignited new debate over questions about free speech on the internet and about political polarization in the coronavirus era.
"Technology and social media platforms, like Facebook, YouTube and Twitter, have been widely accused of playing a prominent role in spreading untruths about the virus and the vaccines to prevent it. But some free speech advocates have also defended those outlets for allowing open debate, and services like Facebook and YouTube have touted their records of taking down what they view as clear misinformation."
Misinformation has always been an issue on social media, but the hard part is finding a middle ground. Hopefully, Spotify and Rogan's decision to compromise will please everyone.