'Spy x Family' Episode 11 Recap: Anya Forger Wins Big in 'Stella'
'Spy x Family' Episode 11 delivers a big win for Anya Forger, all while setting up new storylines for the anime to expand on later.
Spy x Family Episode 10 saw Anya Forger attempting to master P.E. class, but her efforts proved unsuccessful. And the anime's latest chapter opens with her struggling in other areas as well. Obtaining good grades and Stella stars is necessary for Operation Strix, but those are difficult achievements for Anya to unlock. Thankfully, an unexpected turn of events in Spy x Family Episode 11 helps her regain confidence — and improves her standing at Eden College.
[Warning: This article contains spoilers for Spy x Family Episode 11, "Stella."]
Twilight struggles to find Anya's talents in 'Spy x Family' Episode 11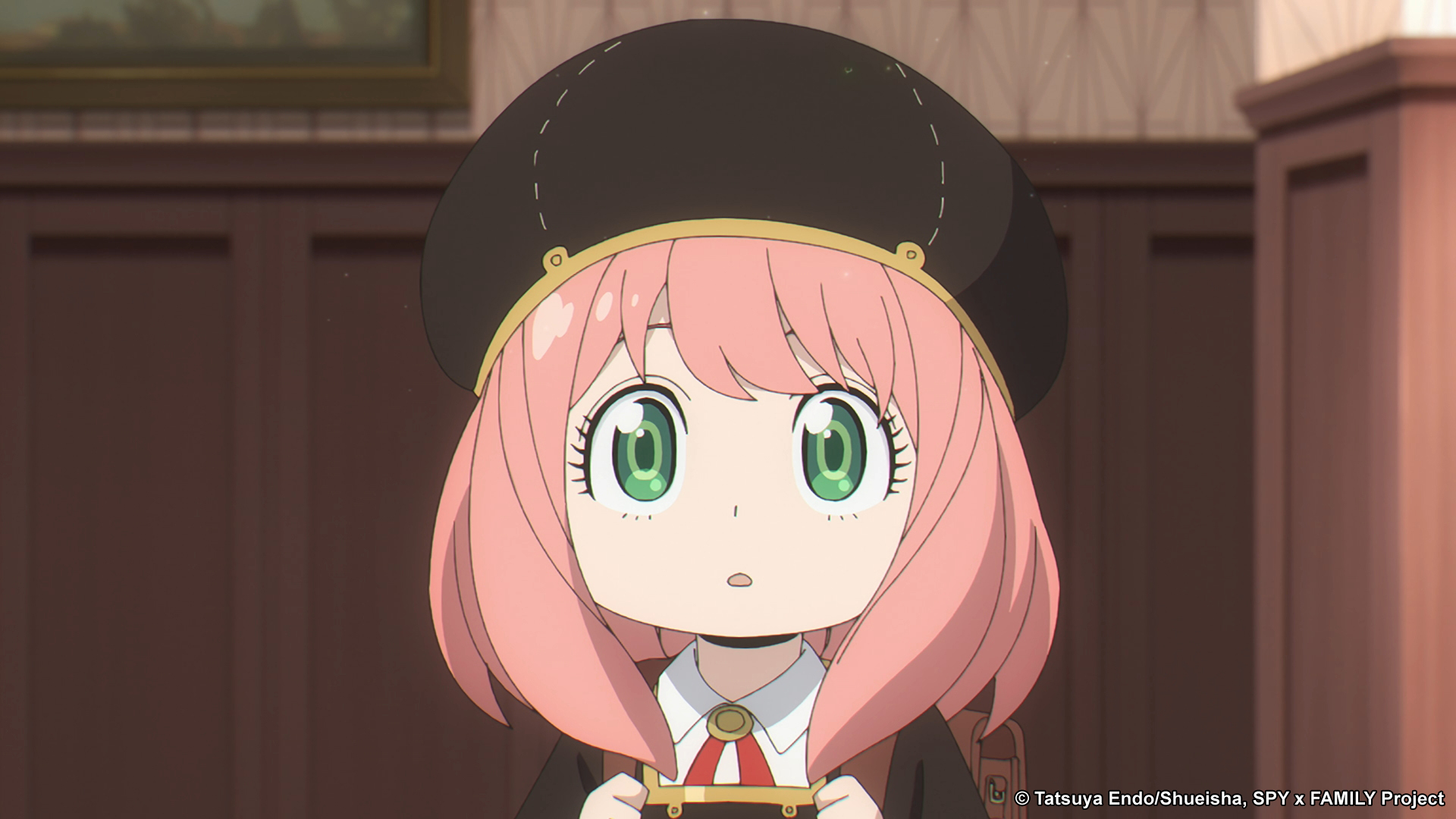 Spy x Family Episode 11 opens with Anya in a sorrowful state, avoiding her studies at all costs — mostly because she's not very good at school. At least, that's what her pile of failed tests seems to imply. And it's not just certain courses she's struggling with.
As Twilight attempts to unlock Anya's hidden talents, it becomes increasingly obvious that Anya doesn't have the natural skills that other students do. She's not good at sports or music, and her only real interest seems to be in Bondman.
Realizing her grades aren't going to push her up the ranks at Eden College, Twilight decides to take a different approach. In "Stella," he brings Anya on a day trip to do some community service — a plan that delivers unexpectedly positive results.
Anya receives her 1st Stella star in an unexpected way
Giving up on Anya's grades, Twilight brings her to a hospital to do community service — another last-ditch attempt to gain some standing at Eden College. The school awards Stella stars for outstanding achievement, but it also grants them for admirable service work.
Unfortunately, Anya's no better at chores than she is at doing homework. The Forgers are asked to leave after the nurses become frustrated with her behavior. Either she's actively messing up her tasks or sleeping on the job — and all of it is enough to leave Twilight at a loss.
Of course, Anya's telepathy sets her apart from other students at Eden College. Twilight doesn't know about her powers, but he comes close to discovering them in Spy x Family Episode 11. When Anya hears a young boy crying out for help, she tells her father that someone's drowning in the hospital's pool. After noting his suspicion, she changes course, running to the area herself, later pretending she just wanted to go for a swim.
The adults seem to overlook that, more occupied with the drowning boy and the Forgers' role in saving him. The latter lands Anya her first Stella star, pushing Operation Strix forward slightly. And that's probably a good thing since the wheels are turning on several other storylines — including the one centered on Donovan Desmond.
'Spy x Family' Episode 11 sets up future storylines
The first half of Spy x Family Episode 11 flies by rather quickly, but Anya's latest success sets up new storylines in the second half. For one, she's officially become even more of a pariah at school. Setting a record for receiving a Stella star is an impressive feat. It's also something that leaves her classmates jealous, with many of them whispering behind her back.
Speaking of whispers, Twilight's boss also informs him that Donovan Desmond is poised to make a move soon. With Anya's journey to becoming an Imperial Scholar moving so slowly, one has to wonder if Operation Strix will fail. As Twilight notes earlier in the episode, it takes time to start a war. However, he's on the clock — and Anya's failing grades and strained relationship with Damian aren't helping things move faster.
Finally, the latest chapter promises a new addition to the Forger family in the coming episodes. While Anya's peers jeer at her for receiving a Stella, Becky tells her to ask her parents for a reward. Anya settles on the idea of a dog, something Yor and Loid actually agree to. The final moments of "Stella" give fans a glimpse of a big, white pup who's likely to join the Forgers soon.
We'll have to wait and see if the dog complicates matters — and if he has a secret of his own. In the meantime, Spy x Family Episode 11 is currently streaming on Crunchyroll and Hulu.