'Spy x Family' Episode 2 Preview: Twilight Is About to Meet His Match
Spy x Family kicked off with an entertaining premiere that saw the skillful spy Twilight adopting a daughter — and remaining none the wiser about her telepathic powers. The anime's second installment will see him growing his fake family further. And the preview for Spy x Family Episode 2 promises Twilight will meet his match in Yor.
The 'Spy x Family' Episode 2 preview introduces Yor
In the lead-up to Spy x Family's premiere, Crunchyroll has teased the anime's three main characters: Twilight (or Loid), Anya, and Yor. Fans met Twilight and Anya during the show's first chapter, but Yor will make her first appearance in Spy x Family Episode 2. And she promises to bring even more mayhem to their already chaotic dynamic.
After all, the anime's synopsis reveals that, like Twilight and Anya, Yor has a major secret. Unbeknownst to Twilight, his new bride is an assassin. That makes Yor a perfect match for him in more ways than one. It could also complicate Operation Strix.
Twilight will meet his match in episode 2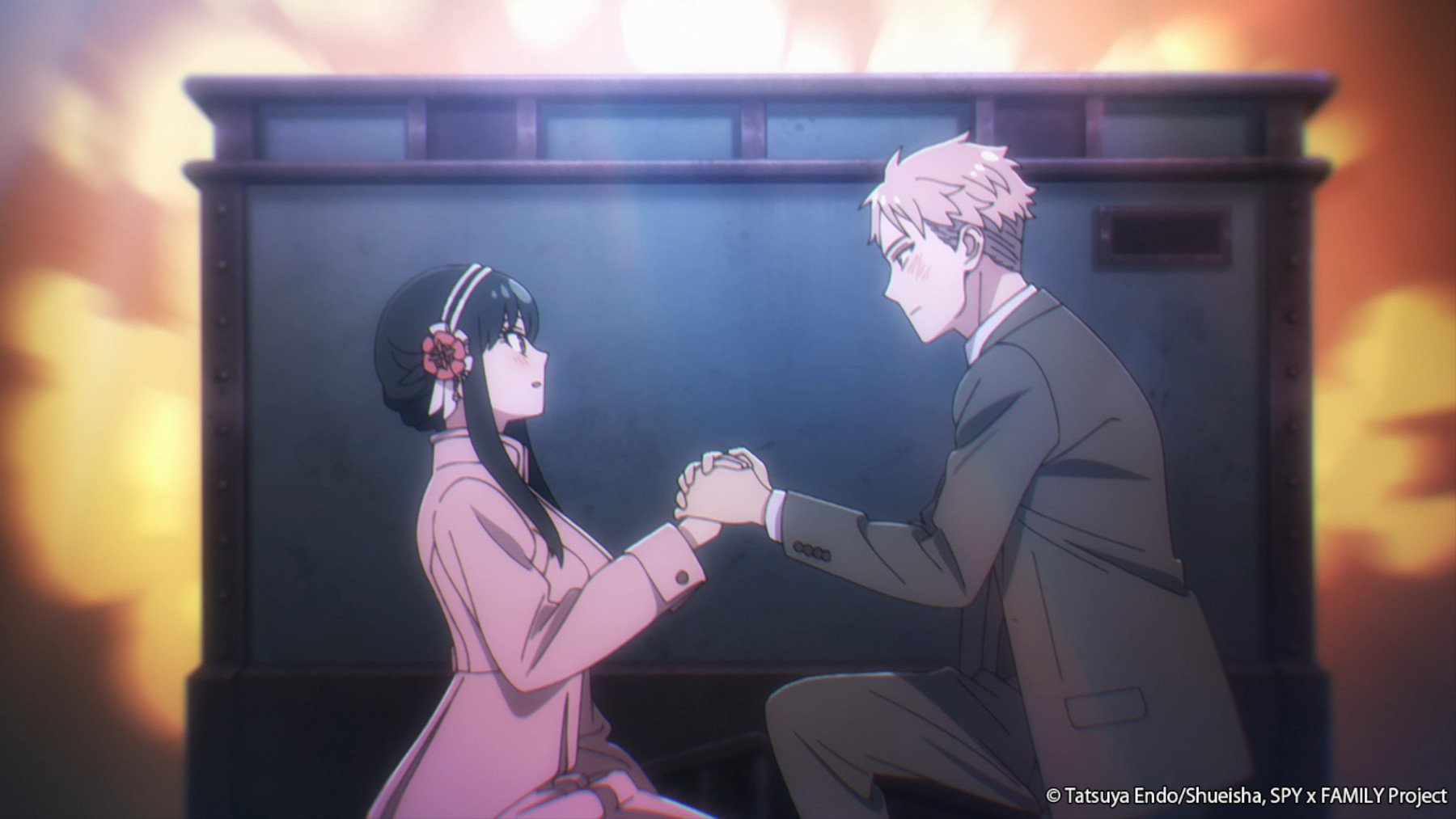 Although the preview for Spy x Family Episode 2 briefly shows Yor, it doesn't offer any insight into how she and Twilight will meet. It also doesn't reveal what their initial interactions will look like. But judging by the show's trailers, our slippery spy is about to meet his match.
Given her deadly talents, Yor can hold her own in a fight — a skill that's sure to come in handy being married to Twilight. She also seems like his equal when it comes to keeping her secret identity under wraps. Although Anya's sure to learn Yor's secret in minutes, she and Twilight may dance around each other much longer. That makes for a deliciously tense dynamic, and it's one that has major implications for the main plot.
What does Yor's introduction mean for 'Spy x Family'?
With Yor entering the picture in Spy x Family Episode 2, what can viewers expect beyond what's shown in the preview? To start, Yor's arrival means Anya will stand a chance of getting into Eden Academy. Of course, bringing her "mother" to the admissions interview is merely the first step. The trio will also need to impress the school's leaders in order to move forward with Operation Strix.
Looking to the future, it's also possible — likely, even — that Twilight and Yor's secret lives will eventually cross. Twilight is tasked with gathering intel on leaders who threaten the peace between Ostania and Westalis. Meanwhile, Yor is precisely who those leaders would hire to eliminate problems. It's the perfect setup to pit them against one another. And given their secrecy, they may not even realize it.
Having them both under one roof also ramps up the odds of danger finding them, and Anya doesn't exactly help there. Needless to say, Yor's entrance will only complicate things for the Forger family.
Spy x Family Episode 2 debuts on Crunchyroll and Hulu on April 16.