'Spy x Family': Episode 2 Release Date, Time, and How to Watch
'Spy x Family' Episode 2 will task Loid Forger with finding a mother for Anya. What time does the next installment come out, and how can viewers watch it?
Spy x Family has made its debut, and the anime is already promising to become one of the hottest releases of Crunchyroll's spring 2022 season. The adaptation of Tatsuya Endo's manga series got off to a strong start on April 9, and the chaotic antics of the Forger family look to continue in the next installment. So, when does Spy x Family Episode 2 come out and how can fans watch it?
[Warning: This article contains spoilers for Spy x Family Episode 1, "Operation Strix."]
The 'Spy x Family' premiere kicks off 'Operation Strix'
Spy x Family Episode 1 introduces two of the anime's three leads, setting up the dynamic that drives the story forward. The premiere sets "Operation Strix" in motion, sending a spy called Twilight to gather intel on political figure Donovan Desmond. Since Donovan only attends events at his son's elite school, getting close to him will require Twilight to enroll a child at the institution.
Thus, Twilight adopts his new persona — psychiatrist Loid Forger — and a daughter in the anime's first outing. And although he doesn't know that Anya is a telepath, the two hit it off fairly well during the first chapter. They even decide to stick together following an unexpected enemy attack.
The premiere concludes with Twilight realizing he'll need to add a mother to his facade of a family if Anya stands a chance of being accepted into Eden Academy. Spy x Family Episode 2 will determine if he finds one in time for Anya's admissions interview. When does it come out?
When does 'Spy x Family' come out? Episode 2 release date and time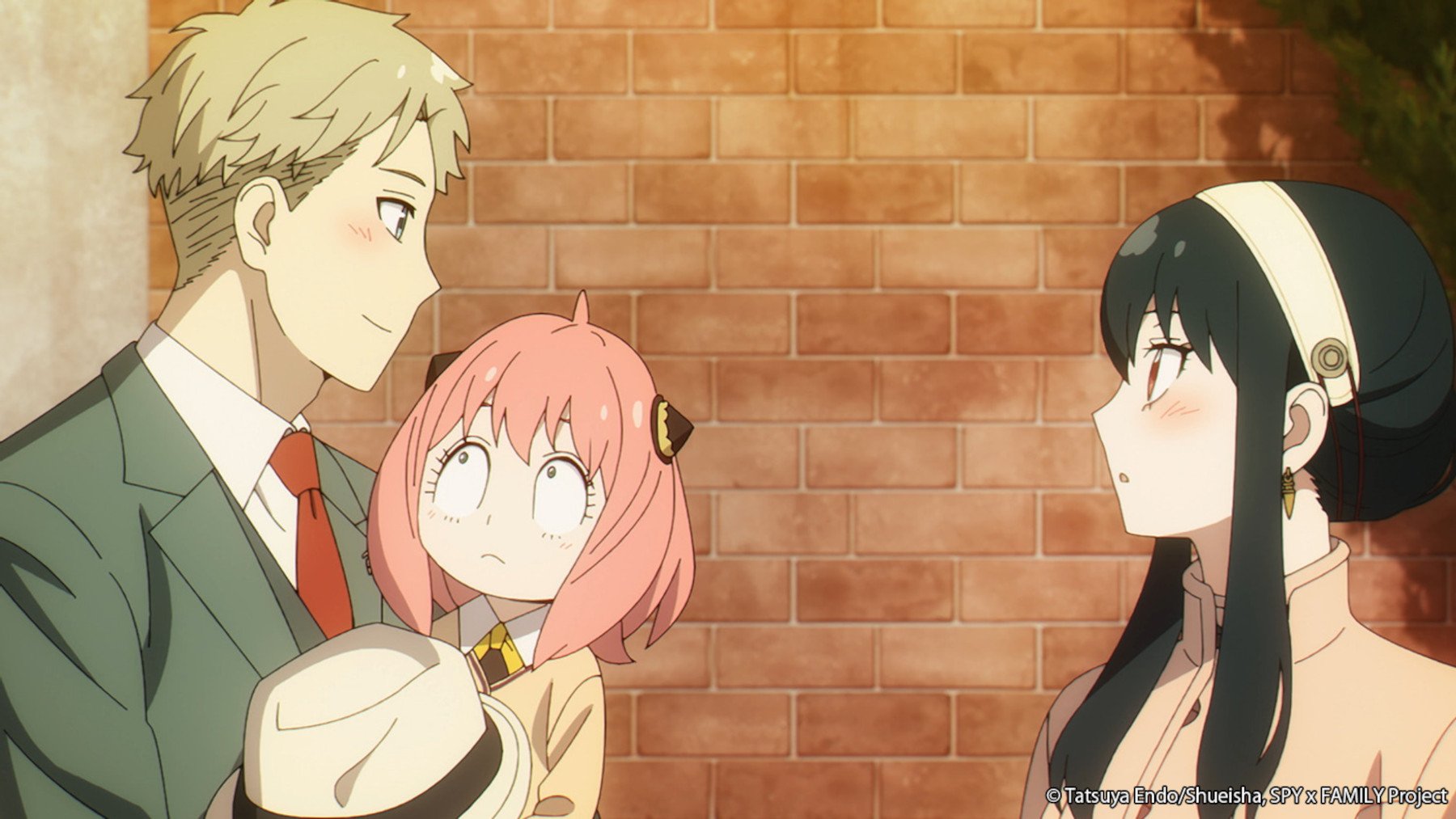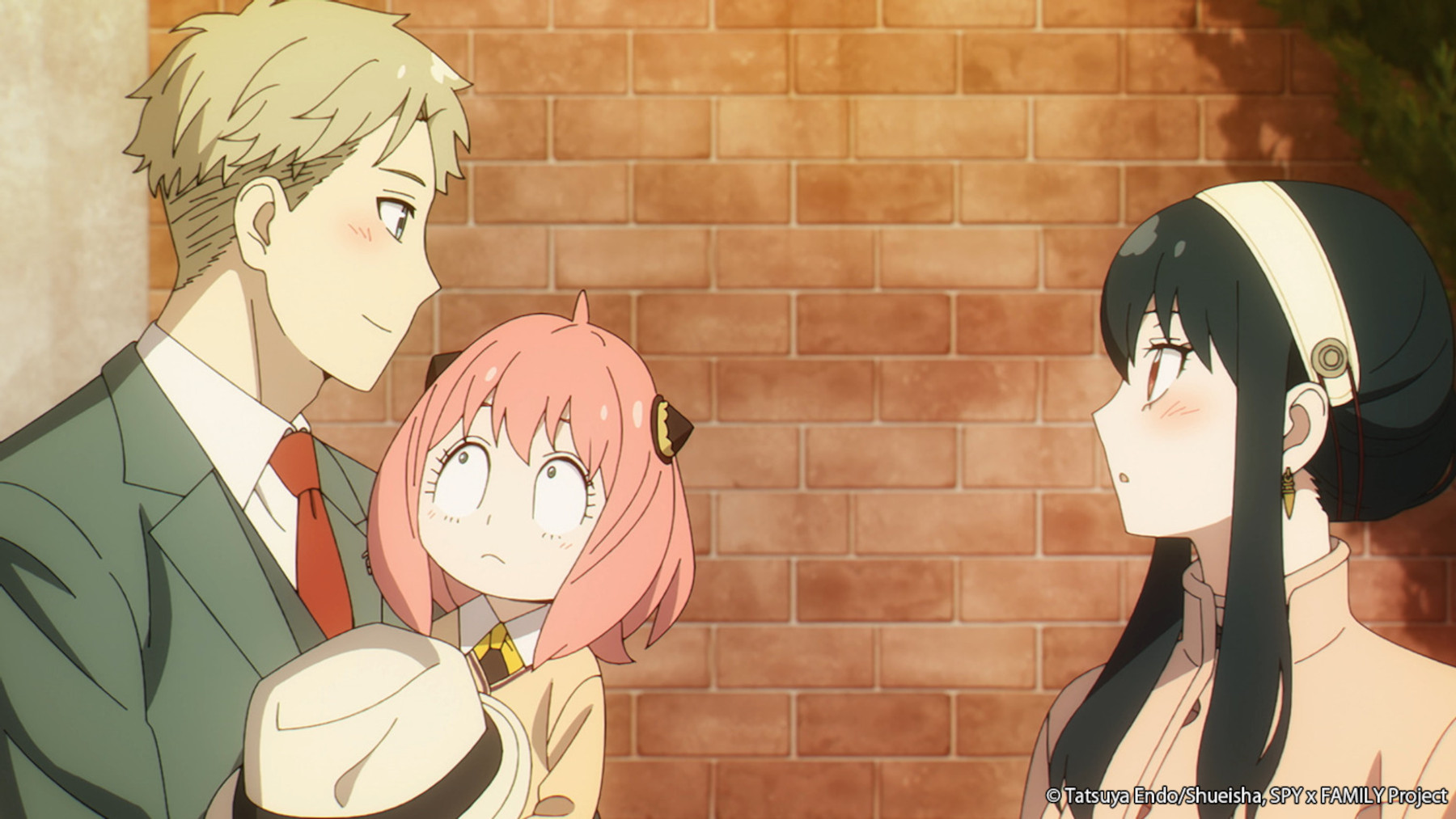 Loid and Anya will need to find a mother to join their family in Spy x Family Episode 2, but when does it come out? New installments are broadcast in Japan every Saturday at 11 p.m., and they'll come to Crunchyroll and Hulu shortly after. That means viewers can expect the Forger family's next adventure on April 16.
Here's what time new episodes of Spy x Family drop on streaming platforms:
PST: 8:30 a.m.
CST: 10:30 a.m.
EST: 11:30 a.m.
GMT: 3:30 p.m.
CEST: 5:30 p.m.
AEST: 1:30 a.m.
The preview for episode 2 promises more action from Twilight, along with the introduction of Yor. Promotions for the series have been hyping Yor up as the final piece of the Forger family. An assassin, she promises to complicate the dynamic further. Here's how fans can tune in for her arrival.
How to catch up with the Forger family when the second installment drops
Spy x Family Episode 2 will stream on Crunchyroll and Hulu when it come out, but do viewers need a subscription to watch it? Those hoping to catch the Forger family's next adventure the day it comes out will need to be subscribed to one of the streaming services. Crunchyroll premium subscriptions begin at $7.99, while Hulu starts at $6.99.
Crunchyroll is also offering the first three episodes of Spy x Family as part of its seasonal sampler, meaning they'll be available to stream free with ads until May 31. Non-subscribers can watch episode 2 starting on April 23, a week after its initial release date. For those who don't mind waiting, this is a solid way to watch the show — though it won't get them through the whole thing.
Still, episode 2 might help those on the fence about this anime determine whether they're in it for the long haul. Now that Operation Strix has been established, it will have more time to delve into the main plot.
Spy x Family Episode 1 is currently streaming on Hulu.