'Spy x Family' Episode 3 Preview: The Forgers Prepare for Their Big Interview
'Spy x Family' Episode 3 will see the Forger family preparing for Anya's acceptance interview, but the preview suggests they'll face obstacles.
Spy x Family Episode 3 will see the Forgers together at last, but the preview for the anime's next installment promises to challenge them. Despite finding a mother in time for Anya's acceptance interview at Eden Academy, Twilight has more work to do if he wants her to get in. Can the Forgers hide their chaotic family dynamic long enough to secure her a spot at the school? Operation Strix is depending on it.
[Warning: This article contains spoilers for Spy x Family Episode 2, "Secure a Wife."]
'Spy x Family' rests everything on Anya's acceptance interview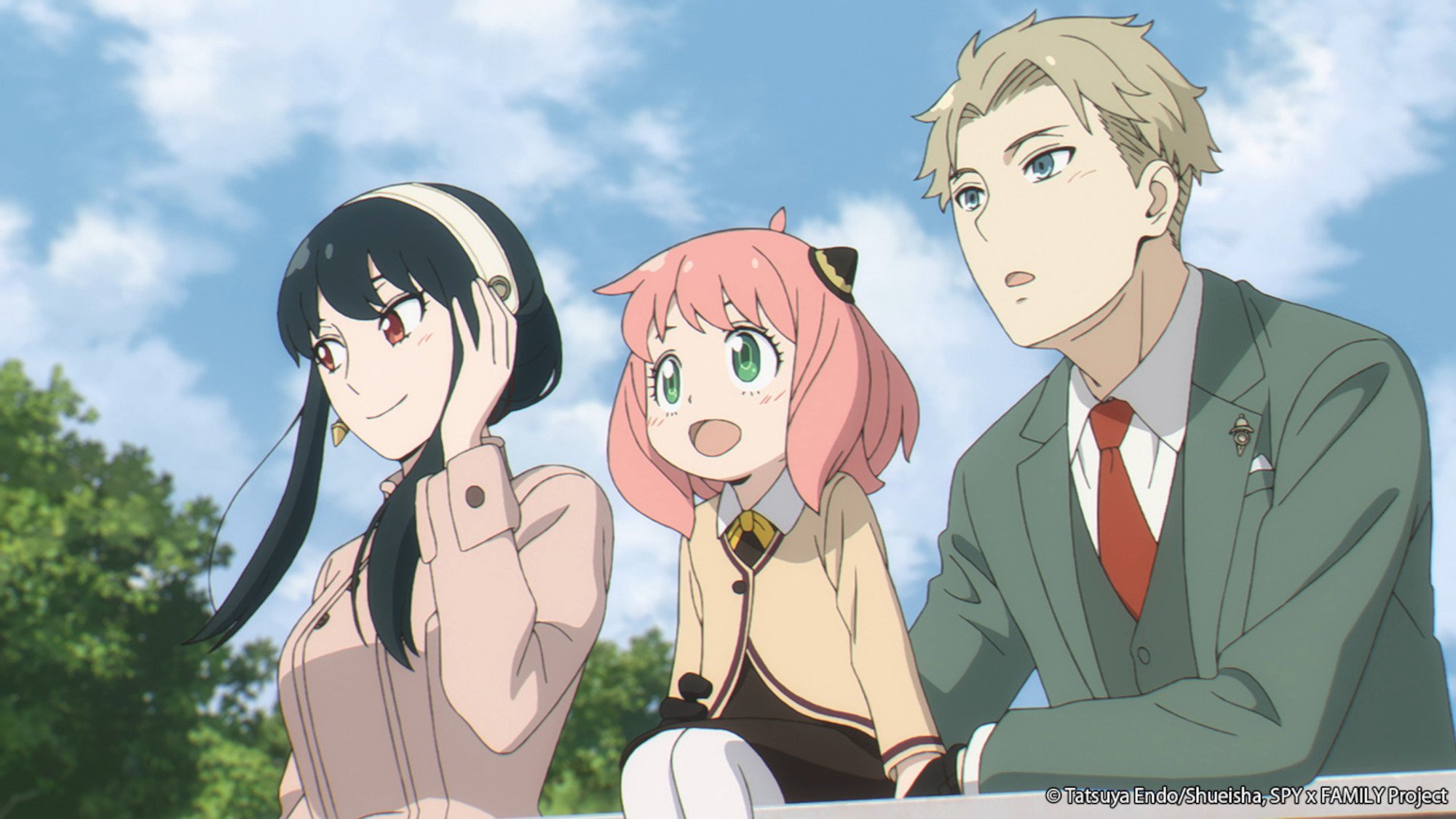 Now that Twilight has found a wife and kid to enact Operation Strix, his next challenge is getting Anya into Eden Academy. His target, Donovan Desmond, only attends school events for his son. So, Spy x Family's lead will need a child enrolled at the prestigious institution in order to get close to him.
As such, the future of Operation Strix rests entirely on Anya's acceptance interview. And the preview for Spy x Family Episode 3 suggests the Forgers can't just show up and expect a warm welcome. They'll need to put on an impressive facade to wow the school's leaders. Will Yor and Anya's acting skills be up to the challenge?
'Spy x Family' Episode 3 preview sees the Forgers doing interview prep
Given his history as a spy, Twilight has plenty of experience adopting different personas. However, Anya and Yor don't have the same level of practice. Neither grew up in a well-to-do family, so they won't necessarily blend in with the typical Eden Academy applicants. But that won't stop them from trying. And it looks like Twilight will attempt to mold them into model candidates next week.
The preview for Spy x Family Episode 3 sees Anya and Yor preparing for the big interview — and Twilight's expression suggests they may have a rough time of it. Still, the pair seems upbeat as they sip tea and practice their mannerisms. Of course, Franky's suggestion in episode 2 that Anya may be too enthusiastic could prove true.
In typical Spy x Family fashion, it looks like trouble could find the Forgers as they do their interview prep as well. The final moments of the preview see Twilight slamming someone into the pavement. Hopefully, that interruption won't cost them too much prep time. It's hard to see how they'll move forward if Anya doesn't get into Eden Academy.
Does the preview bode ill for Anya?
So, does the Spy x Family Episode 3 preview bode ill for Anya's chances at Eden Academy? Although the promotional footage suggests the Forgers will struggle to fit in at the interview, it's likely Twilight will come up with a plan. He seems meticulous about his missions, even if his parenting skills could use work.
And it's possible Anya and Yor will surprise him, making up for any missteps with their charm. If audiences have fallen for his adopted daughter and fake wife, why not the school administrators?
We'll have to wait to see how the Forgers fare. In the meantime, the first two episodes of Spy x Family are streaming on Crunchyroll and Hulu.