'Spy x Family' Episode 3: Release Date, Time, and How to Watch
'Spy x Family' Episode 3 will see the now-complete Forger family preparing for Anya's admissions interview. When does the next chapter come out?
Spy x Family Episode 2 introduced the third and final member of the Forger family, but Twilight is still a long way off from completing Operation Strix. The next chapter of the anime will determine if Anya gets into Eden Academy — something the entire mission is riding on. So, when does Spy x Family Episode 3 arrive and how can fans watch it?
[Warning: This article contains spoilers for Spy x Family Episode 2, "Secure a Wife."]
Twilight finds a wife in 'Spy x Family' Episode 2
Twilight meets his perfect match in Spy x Family Episode 2, though he may not realize just how similar he and Yor really are. The second installment sees the anime's main spy searching for a wife. He'll need one if he hopes to get Anya into Eden Academy, which requires both parents present at its admissions interview.
Yor, the woman he stumbles upon, is also searching for a partner — and for a very similar reason. Her colleagues and brother have begun to regard her as strange and suspicious over being single. Fearing that kind of attention, she jumps on Twilight's advances. After all, it's the only way to protect her secret life as an assassin.
And although she and Twilight both know they're putting on a facade, the end of "Secure a Wife" highlights how good they are together. Now that they've tied the knot, they'll both be able to focus on their dangerous professions. Of course, they'll also need to get Anya into school in Spy x Family Episode 3.
When does 'Spy x Family' come out? Episode 3 release date and time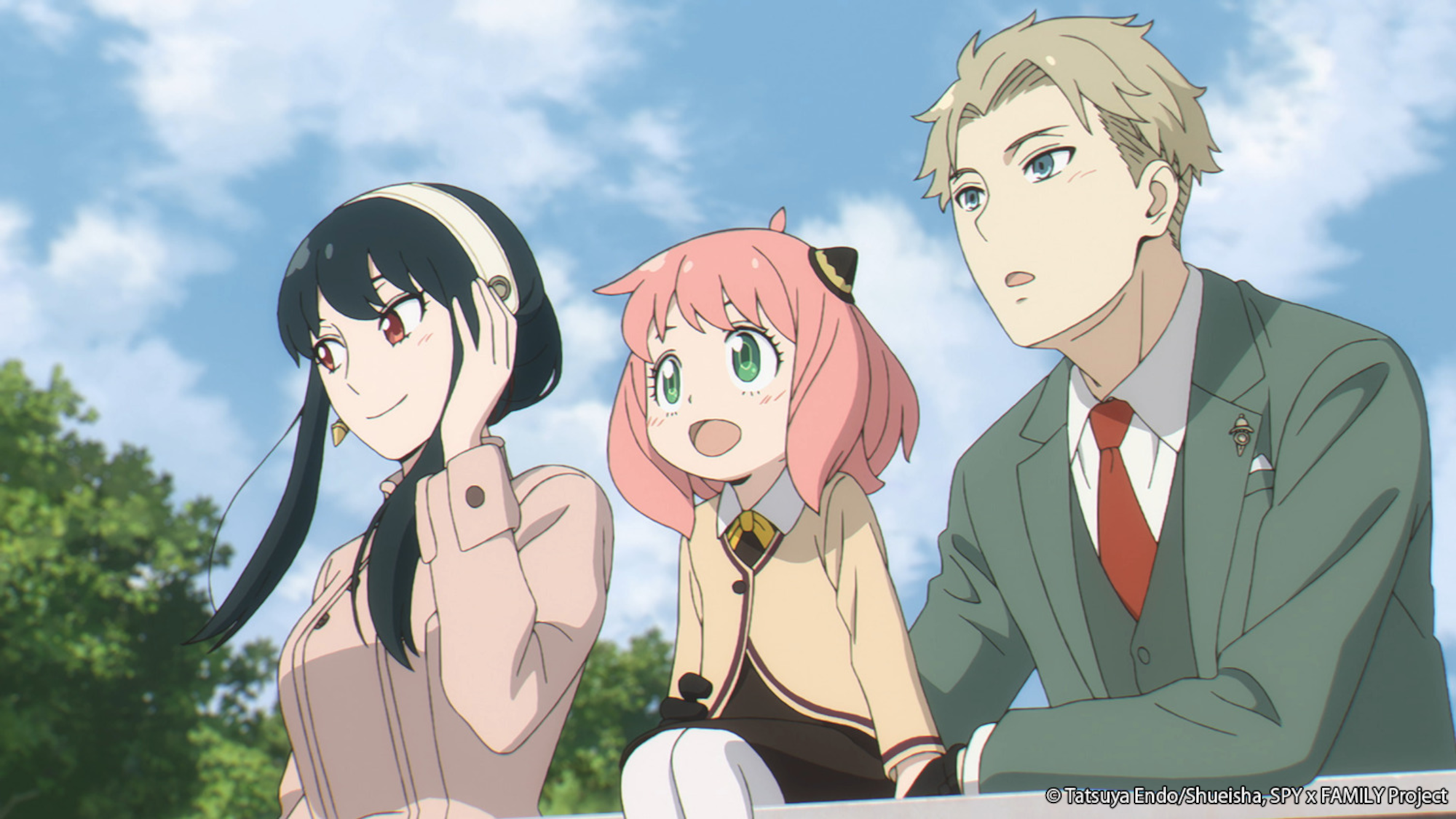 Now that Twilight has found a mother for Anya, Spy x Family Episode 3 will see him preparing for Eden Academy's admissions interview. As Franky notes in "Secure a Wife," Anya may need some help playing the role of the wealthy, worldly child. And Yor will probably need practice as well to keep up with the well-to-do other parents at the school.
So, when does the next episode of Spy x Family come out? New installments premiere in Japan at 11 p.m. on Saturdays, heading to streaming services like Crunchyroll and Hulu soon after. Here's when they drop on those platforms in the following time zones:
PST: 8:30 a.m.
CST: 10:30 a.m.
EST: 11:30 a.m.
GMT: 3:30 p.m.
CEST: 5:30 p.m.
AEST: 1:30 a.m.
With Twilight's entire mission dependent on Anya's interview, fans won't want to miss the Forger family's next adventure. Will they need a subscription to access it?
Watch the third installment on Crunchyroll to see how Anya's test goes
Now that you know what time Spy x Family Episode 3 arrives, let's get to the specifics of how to tune in. Those living in Japan can catch the newest chapter when it airs on TV Tokyo, TV Osaka, TV Aichi, TV Setouchi, TV Hokkaido, or TVQ Kyushu Broadcasting. International fans will need Crunchyroll or Hulu to catch the third mission. And to watch it on its premiere date, that means they'll need a subscription.
Starting with the spring 2022 anime season, Crunchyroll has begun requiring premium subscriptions to access its new seasonal content. Plans start at $7.99 per month, and they'll gain subscribers access to the latest episodes as soon as they arrive. Those unable to get a plan can also watch episode 3 a week later, as Spy x Family is part of Crunchyroll's seasonal sampler. The first three episodes of the show will be available free with ads from a week after their initial release date until May 31.
Hulu will also receive the latest adventures of the Forger family, with subscriptions beginning at $6.99 per month. That leaves a few options for fans hoping to keep up with this exciting new anime.
Wherever you choose to watch the next chapter, one thing is certain: fans are in for more hijinks as this series continues. Catch the first two installments on Crunchyroll and Hulu now.