'Spy x Family' Episode 4 Recap: Admissions Interview Goes Amiss
'Spy x Family' Episode 4 sees the Forger family finally tackling Anya's acceptance interview. However, their visit to Eden College doesn't go as expected.
The Forgers have spent recent chapters of Spy x Family preparing for Anya's admissions interview, and episode 4 of the anime sees them entering Eden Academy for the first time. The trio does their best to fit in with the other applicants. In fact, they truly come prepared for anything. Still, one question sends the whole interview off course, leaving fans to wonder if Anya will get into the school after all.
[Warning: This article contains spoilers for Spy x Family Episode 4.]
'Spy x Family' Episode 4 sees the Forgers prepared for (almost) anything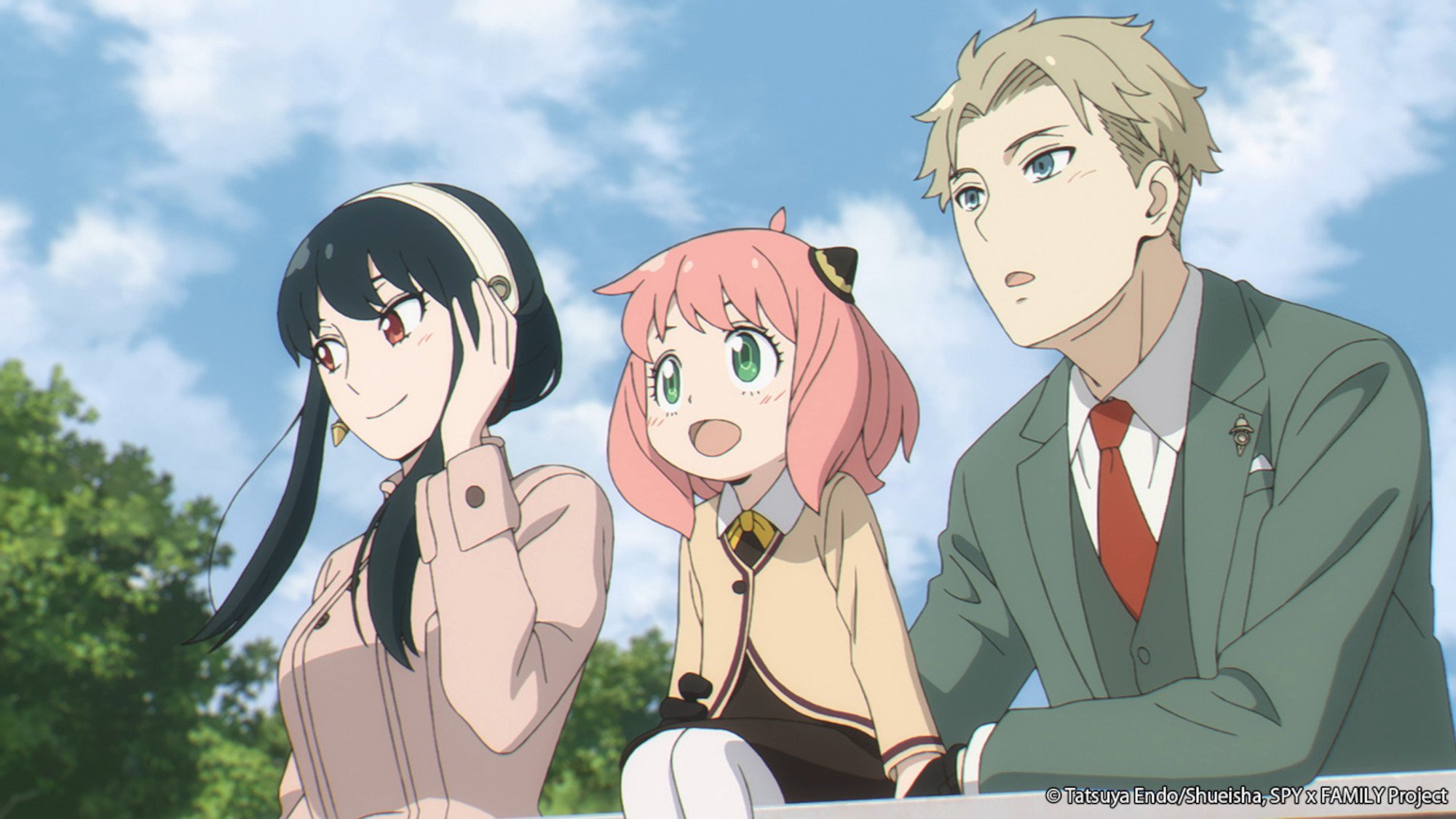 Spy x Family Episode 4 sees the Forgers tackling Anya's admissions interview at long last, and they certainly look the part as they arrive at Eden College. Unfortunately, the educators have some major surprises in store for the applicants. They begin testing the families before they walk through the doors, throwing some out for a lack of "elegance."
They also plan a test for those entering the campus, leaving a boy struggling in the school's gutter. Those who would help him risk dirtying their elegant attire. However, anyone who passes by may not be seen as compassionate or respectable. It's a lose-lose situation that Twilight handles well — especially since he and Yor packed extra clothes because they "anticipated something like this."
A pack of loose animals — apparently not a test from the educators — also interrupts the day's affairs. Thankfully, Yor uses her assassin skills to take the leader of the pack down before it can hurt anyone. Again, the Forgers have extra clothes just in case. It's mind-boggling, but they manage to outsmart and impress the school's leaders, one of whom expected they were "commoners" trying to look like more.
Twilight botches the interview at Eden College
Despite the Forgers coming prepared with three pairs of clothes during Spy x Family Episode 4, the acceptance interview itself doesn't play out as planned. Once inside the school, the family speaks with three of its top educators. They manage to impress two of them, but the third is feeling bitter after a divorce and lost custody case. Resenting their dynamic, he intentionally tries to rile them. And surprisingly, it's Twilight who snaps first.
As Master Swan berates Yor for not cooking enough, Spy x Family's lead grows increasingly agitated. And when the housemaster turns his attention to Anya, the spy cracks. Master Swan questions whether the girl likes her old or new mother better, bringing up trauma from Anya's past. We don't know much about her life prior to the orphanage, but her reaction to the question suggests she's suffered a loss.
Once Anya starts crying, Twilight slams his fist on the desk in front of him, hitting it so hard that it cracks. He writes it off as killing a mosquito, but then he makes to leave the interview altogether. In a shocking moment, he tells the educators at Eden College that the Forgers aren't interested in sending Anya to an institution that treats her this way.
The lines of the mission are getting blurred in 'Spy x Family' Episode 4
Obviously, Twilight's actions in Spy x Family Episode 4 don't bode well for Operation Strix. In fact, his withdrawal from the admissions process could bring the mission to a close entirely. However, it seems the line between his work and his familial facade is already beginning to blur.
Twilight's feelings for Anya and Yor trumped his need to get close to Desmond, a surprising development for the character. Although Eden College may try to make things right, his connection to the pair raises the stakes of his mission significantly. Twilight can't afford to worry about his family and his objective, but it doesn't look like he'll have a choice at the rate things are going.
Yor and Anya are dealing with the same predicament, with Anya lamenting that the group won't stay together if she doesn't get into school. And although Yor claims she's just worried about her career, the assassin seems genuinely concerned that the Forgers will have to give up on their facade before it even begins.
With that in mind, all of them are depending on Eden College to move forward. Hopefully, next week's installment will see the school's educators making amends for what happened during the interview.
New episodes of Spy x Family come out every Saturday on Crunchyroll and Hulu.