'Spy x Family' Episode 5 Preview: Dinner and a Mission
Tensions were high during Spy x Family Episode 4, with the anime's main characters navigating the politics of Anya's interview at Eden College. That went sideways when an angry outburst from Twilight left both her acceptance and Operation Strix up in the air. The preview for Spy x Family Episode 5 doesn't indicate whether she'll get into school. However, it does promise lighter antics to come.
[Warning: This article contains spoilers for Spy x Family Episode 4, "The Prestigious School's Interview."]
Tensions are high in 'Spy x Family' Episode 4
Spy x Family Episode 4 sees the Forgers going on Anya's acceptance interview, and things at Eden College don't go as planned. Although Loid, Yor, and Anya manage to impress two of the school's housemasters, a crude reference to Anya's past brings their hopes crumbling down.
When Master Swan pushes Anya to talk about her birth mother, Yor and Loid become defensive and angry. And although Twilight is supposed to stay calm and collected as Loid, he lashes out at the housemasters. He also insults Eden College before leaving, suggesting he might not want to send Anya to such an institution.
Of course, Operation Strix depends on Anya's acceptance, and Twilight later regrets his actions. The Forgers are left wondering whether she still stands a chance of getting into Eden College. And the preview for Spy x Family Episode 5 doesn't offer any clues on that front — though it does suggest they'll have more fun in the coming chapter.
The preview for 'Spy x Family' Episode 5 teases a lighter chapter
With tensions so high in episode 4, Spy x Family fans may be relieved to see the preview for episode 5 looks much lighter. The first look at the next installment shows Loid, Yor, and Anya enjoying dinner. And judging by the way Yor is throwing back her wine, the trio needs a break from all the Eden College stress.
Of course, it wouldn't be a spy anime without some sort of mission, and the preview promises action as well. It's hard to say exactly what the Forgers are up to during their coming adventure. The preview shows Loid wearing a silly mask, Franky holding a microphone, and Yor fighting her new husband — all things that suggest this is a performance of sorts.
That leaves plenty of questions about episode 5 and what it will entail. However, it doesn't answer the biggest question of all.
Will Anya Forger get her results this week?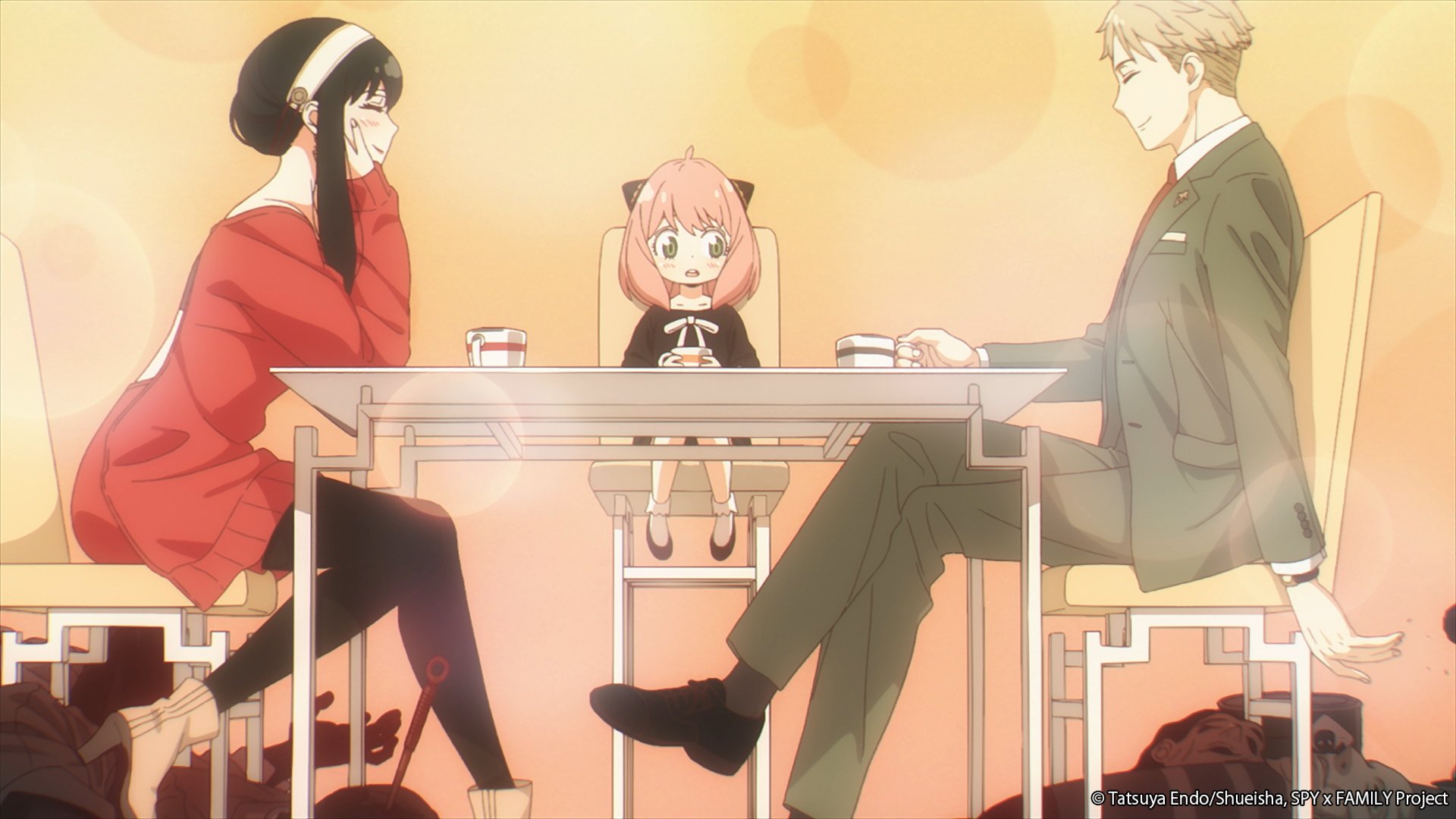 It's nice to see the Forger family blowing off some steam after their stressful interview, but the preview for Spy x Family Episode 5 leaves the biggest question on the table: does Anya get into Eden College?
It's unclear if viewers will get an answer this week, as the Forgers look preoccupied with other matters. Plus, the show may want to keep fans in suspense, wondering if Operation Strix is dead in the water. For Twilight's sake, we hope that's not the case.
New episodes of the anime drop every Saturday on Crunchyroll and Hulu.