'Spy x Family' Episode 5 Recap: The Adventures of Loidman
'Spy x Family' Episode 5 only slightly moves the plot forward, but it offers another entertaining and wholesome adventure with the Forger family.
Spy x Family Episode 5 has arrived, and the anime takes on a lighter tone following Anya Forger's acceptance interview. Stakes and emotions were high during last week's installment, but "Will They Pass or Fail?" gives the Forgers a chance to relax. Nothing of significance happens beyond the first few minutes. However, the fifth chapter offers more entertaining and wholesome antics from the Forgers.
[Warning: This article contains spoilers for Spy x Family Episode 5, "Will They Pass or Fail?"]
Anya Forger gets into Eden College in 'Spy x Family' Episode 5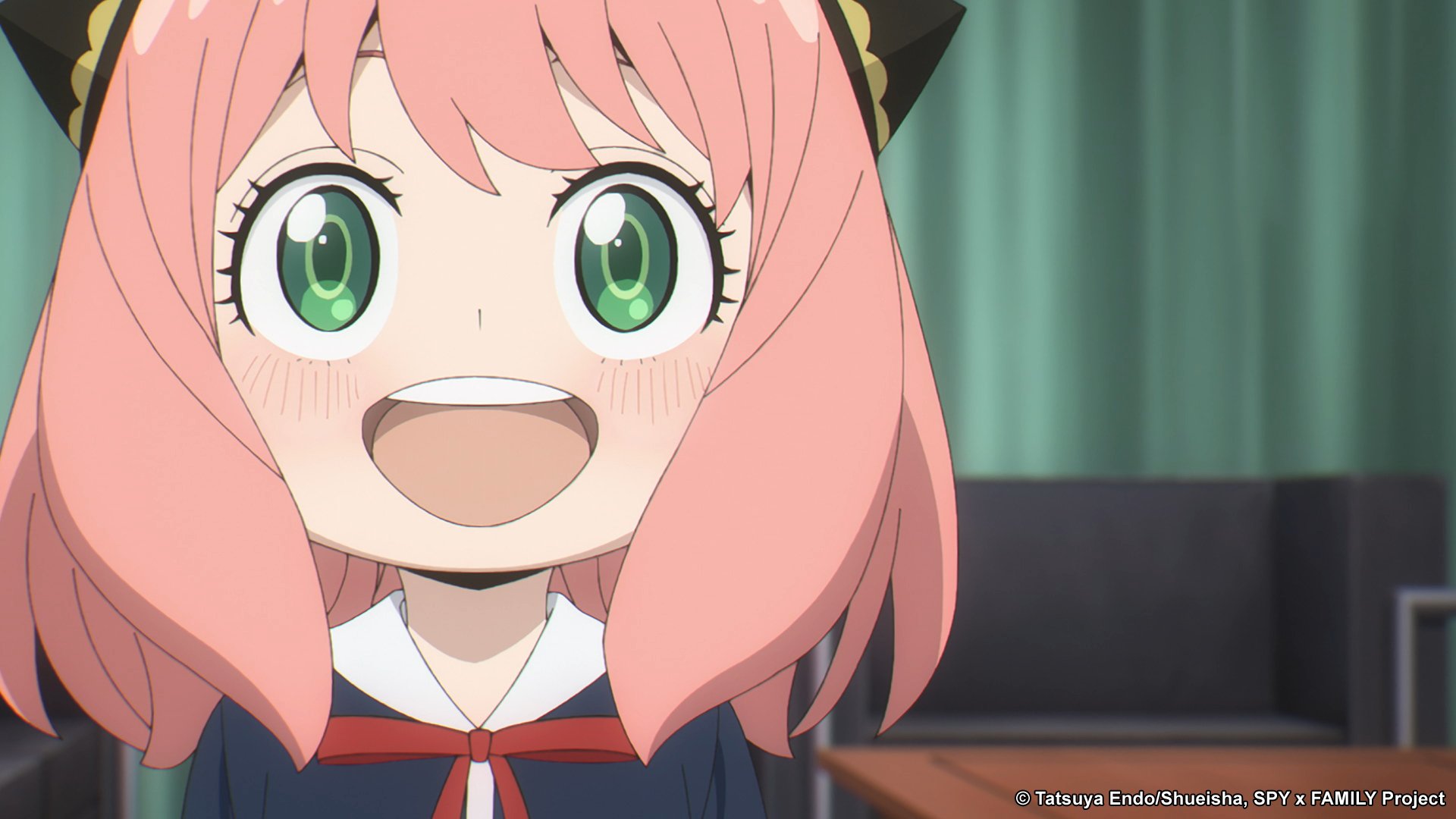 Spy x Family Episode 5 picks up with the Forgers learning whether Anya got accepted into Eden College — and the answer to that question is, well, complicated.
The beginning of "Will They Pass or Fail?" sees the trio realizing that Anya hasn't made the cut. However, after a conversation with Master Henderson, things start to look up. Bending school rules, Henderson tells the Forgers that Anya is at the top of Eden College's waiting list. This means she'll get a spot as long as someone chooses not to enroll.
Of course, Yor gets some hilarious ideas about having the Thorn Princess secure Anya's spot. But in the end, the Forgers get a call that Anya will go to school after all. With Operation Strix depending on her acceptance, this takes a huge weight off of Twilight's shoulders. That's probably why he's willing to throw Anya a huge celebration — one that sees him taking on the role of a pretend spy, like Bondman.
'Spy x Family' Episode 5 gives the Forger family a chance to celebrate
After learning that Anya's gotten into Eden College, the Forger family celebrates her big achievement. Whether Twilight is embracing his spy persona or that of Loid Forger, there's no denying he's thrilled about her getting in. And with some prodding from Anya and Franky, he agrees to organize a pseudo-mission resembling Anya's favorite TV show.
To capture the essence of Spy Wars, the Forgers head to a castle/amusement park, where Twilight enlists colleagues from his agency to partake in their adventure. None of his fellow spies know what's going on, but that makes for a bizarre and hilarious scenario. And they're all eager to fight Twilight, which they get the opportunity to do thanks to Franky and Anya's game.
The pair sets the stage like this: Franky is the villain, and he's captured Princess Anya. Twilight — now dubbed "Loidman" — needs to save her. However, that entails taking on Franky and his minions. He also winds up fighting a drunken Yor before he successfully "rescues" his daughter. And despite the silly, over-the-top story, these moments from Spy x Family Episode 5 deliver some fun action scenes and stunning animation.
It's also nice to see the Forgers more relaxed, especially after all the stress from Anya's interview. Of course, their reprieve probably won't last long. Although "Will They Pass or Fail?" consists mostly of filler, it marks a turning point.
Twilight's mission is officially off the ground, and that means viewers are about to get into the real meat of Operation Strix.
Twilight's real mission starts now
The Forgers may find some time for fun in Spy x Family Episode 5, but the real mission begins now that Anya's been accepted into Eden College. Until now, Twilight has been trying to get Operation Strix off the ground. This installment marks a turning point, and we'll soon see him navigating the politics of the prestigious school.
The preview for next week's episode promises fans will meet the other students and families accepted into Eden College. We'll have to wait to see how the Forgers fare among so many well-to-do peers. If nothing else, episode 5 proves they have a knack for barely scraping by. Hopefully, it serves them well as they move forward with their familial facade.
New episodes of Spy x Family debut every Saturday on Crunchyroll and Hulu.