'Spy x Family' Episode 6: Release Date, Time, and How to Watch
After the Forgers' celebration in 'Spy x Family' Episode 5, it looks like episode 6 will bring Anya to Eden College. Here's how fans can tune in for her first day of school.
Spy x Family gave the Forgers a chance to relax in episode 5, but the anime will bring them back to business in its next installment. Now that Anya's been accepted into Eden College, the real work of Operation Strix begins. Her first day of school could prove an important part of Twilight's mission. And it looks like Yor will face some trouble in Spy x Family Episode 6 as well. So, when does it come out and how can fans tune in?
[Warning: This article contains spoilers for Spy x Family Episode 5, "Will They Pass or Fail?"]
The Forgers take a moment to celebrate in 'Spy x Family' Episode 5
Spy x Family Episode 5 reveals that Anya got into Eden College early on — on a technicality, but that doesn't matter when it comes to Operation Strix. Twilight's elated that he won't have to return to the drawing board. And the Forgers celebrate Anya's big accomplishment with their most comical "mission" yet.
At Anya and Franky's prompting, they rent a castle and theme park so that Anya can play a game of espionage. The girl is a huge fan of Spy Wars, and she makes her family act out one of Bondman's missions. Of course, this time, it's "Loidman" playing the hero. He's tasked with saving Princess Anya from Franky, the other spies from his organization, and even a very drunk Yor.
Beyond the beginning of the episode, "Will They Pass or Will They Fail?" could definitely be considered filler — though it's entertaining regardless. Still, those wondering when we'll get back to Operation Strix may be looking for Spy x Family Episode 6. When does it come out?
When do new episodes of 'Spy x Family' come out? Episode 6 release date and time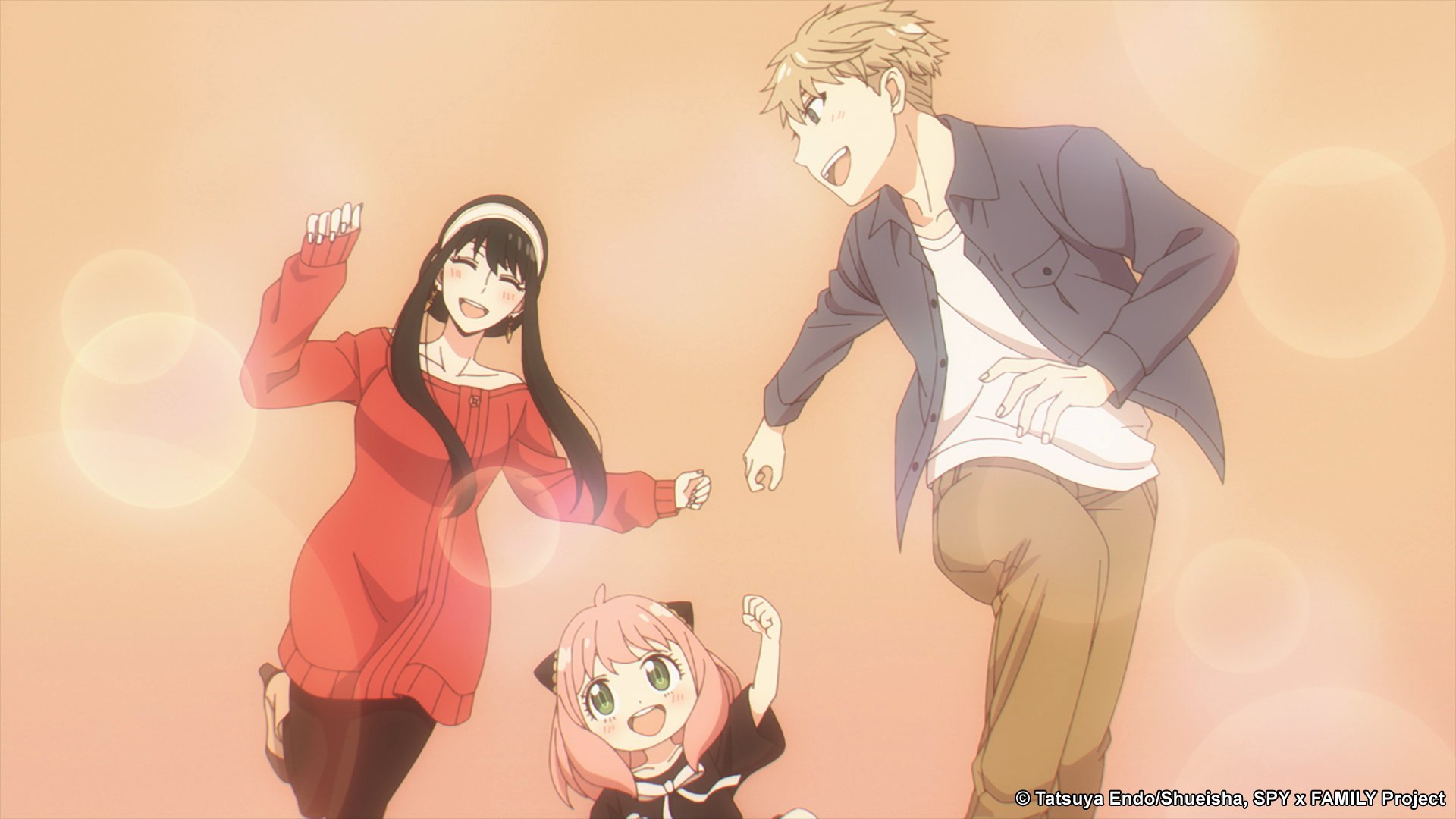 Although Spy x Family Episode 5 proved an entertaining and wholesome installment, fans are eager to dig their heels deeper into Operation Strix. It's very likely we'll get an idea of Twilight's next steps during Spy x Family Episode 6. When can fans expect the newest chapter to arrive?
Episodes of Spy x Family Season 1 come out on Saturdays, airing first in Japan and then dropping on streaming platforms like Crunchyroll and Hulu. The Japanese broadcast for new episodes begins around 11 p.m., and they become available in other regions at the times listed below:
PST: 8:30 a.m.
CST: 10:30 a.m.
EST: 11:30 a.m.
GMT: 3:30 p.m.
CEST: 5:30 p.m.
AEST: 1:30 a.m.
The preview for the Forgers' next adventure teases Anya's arrival at Eden College. That's something viewers won't want to miss. Here's how they can tune in as soon as the latest chapter drops.
Watch Anya's first day at Eden College when episode 6 arrives on Crunchyroll and Hulu
Anyone looking to catch Spy x Family Episode 6 when it becomes available to stream will need a Crunchyroll or Hulu subscription. Crunchyroll requires a premium membership to watch the anime, and those start at $7.99 per month. If you haven't checked out the show yet (and what are you waiting for?), the first three installments are available to stream free with ads. This way, viewers can see if they like the Forgers' story before digging into it fully.
Episode 6 will also be available on Hulu, so anyone subscribed to the platform will be able to access it. Monthly Hulu subscriptions clock in at $6.99 with ads and $12.99 without. Annual plans offer additional options as well.
With Anya finally heading to school, viewers will want to find some way to tune in for her big day.
Spy x Family Episode 6 arrives on Saturday, May 14.