'Spy x Family' Episode 7 Preview: More Trouble at Eden College
The preview for 'Spy x Family' Episode 7 suggests the anime will dive further into Anya Forger's life at Eden College going forward.
Spy x Family Episode 7 promises to raise tensions at Eden College, with the anime's next chapter focusing on the now-rocky relationship between Anya Forger and Damian Desmond. The pair didn't get off to a stellar start during the most recent episode. And judging by the preview for Spy x Family Episode 7, the series will build on that further.
[Warning: This article contains spoilers for Spy x Family Episode 6, "The Friendship Scheme."]
'Spy x Family' Episode 7 will show more of Anya's school life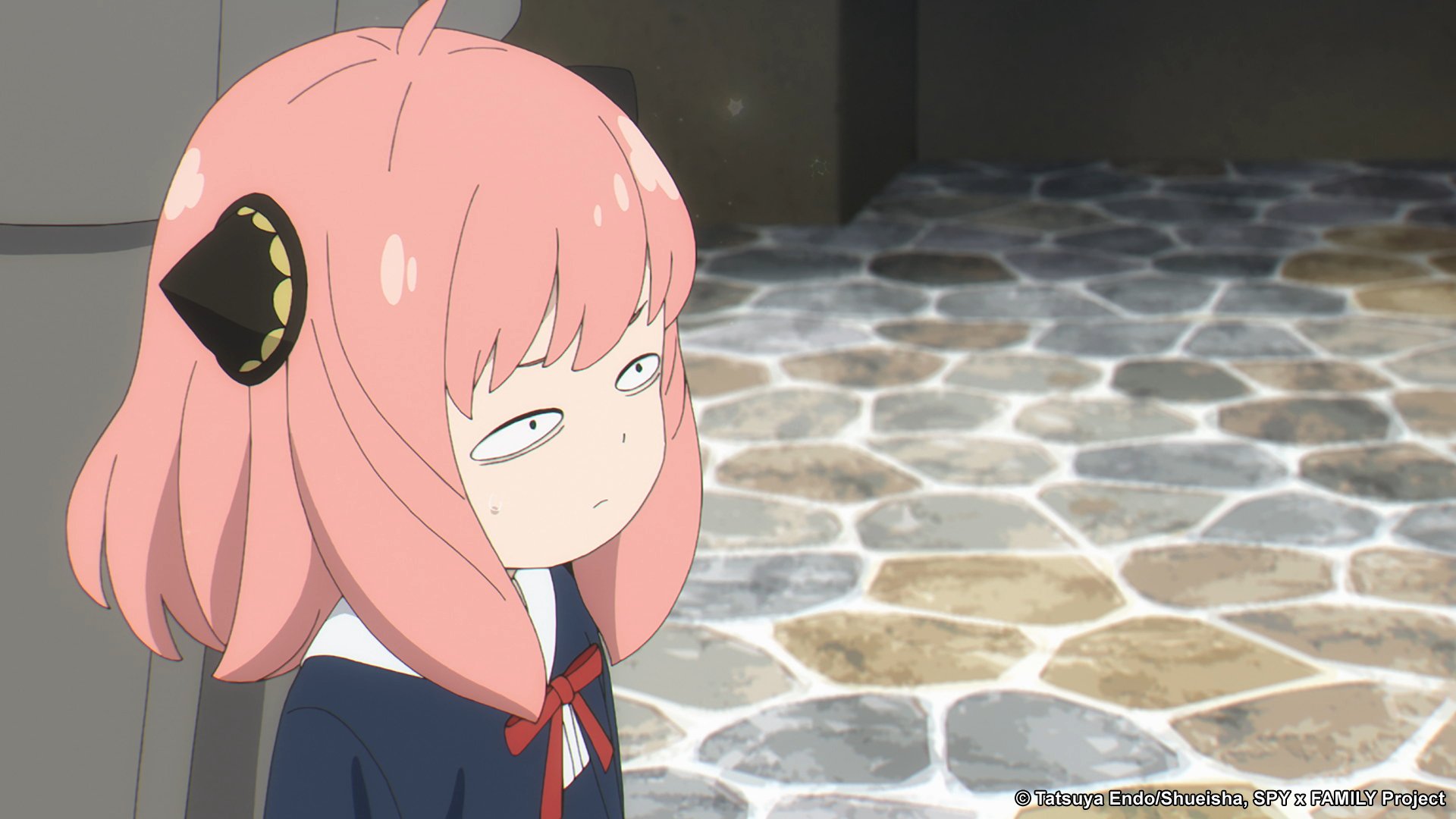 Spy x Family Episode 6 made Anya Forger an Eden College student at last, and the preview for episode 7 suggests the anime will focus on her schooling going forward.
The first look at the next chapter shows Anya in uniform, and she's got a new spring in her step. Perhaps that has to do with Becky Blackbell, who looks to become a friend and confidant. Of course, it's possible her pseudo-parents have offered some encouragement ahead of her first day of classes. Despite Twilight's fears about Operation Strix, Loid will likely push Anya to do her best.
Whatever's got Anya so pumped, it's probably not Damian Desmond. The preview shows more of him, confirming he'll play a prominent role in episode 7 as well. However, he doesn't look any more pleasant than he was during "The Friendship Scheme." If Anya's going to try befriending him, she'll definitely have her hands full.
The 'Spy x Family' Episode 7 preview promises more tension with Damian
That's right, the preview for Spy x Family Episode 7 contains a couple of shots of Damian Desmond — and he doesn't seem any friendlier than he was last week.
One scene sees him with a bandage on his face, likely the result of Anya's actions during episode 6. He looks like he's lecturing someone, and hopefully, it isn't Anya. After all, she can't afford any more Tonitrus Bolts, especially so early on.
The later clip shows Damian and his friends wearing shocked expressions, and it looks like purple flower petals are floating their way. That doesn't seem cause for anger, but Damian doesn't exactly look pleased with whatever's happening.
Only time will tell what he and Anya get up to in this episode. Whatever it is, it seems Twilight could intervene.
What do Twilight's messages from the preview mean?
The preview for Spy x Family Episode 7 focuses primarily on Anya's life at Eden College, but it does feature some moments with Twilight. It seems he'll try to communicate with Anya while she's at school. One clip shows him holding up a sign, and another sees her discovering a message in her lunch — one reminiscent of the cipher Twilight received during "The Friendship Scheme."
Twilight's food-based message repeats the word "sorry" — but for what? Either he's apologizing to Anya or he wants Anya to say she's sorry to someone. Given Operation Strix depends on a friendship between her and Damian, the latter seems likely.
As for the sign, it's hard to make out what Twilight is trying to say. His whole game this week remains a mystery, but his final expression in the preview suggests things don't work out according to plan. What else could have him so shocked?
Tune in for Spy x Family Episode 7 on Saturday, May 21 to find out.
For more on the entertainment world and exclusive interviews, subscribe to Showbiz Cheat Sheet's YouTube channel.