'Spy x Family' Episode 7 Recap: Anya Apologizes in 'The Target's Second Son'
'Spy x Family' Episode 7 sees Twilight attempting to salvage Operation Strix, pushing Anya to apologize to Damian and focus on her studies.
Spy x Family Episode 7 sets the stage for all sorts of interesting character dynamics, with the anime embracing both comical and serious storylines this week. Although Anya Forger and Damian Desmond didn't get off on the best foot in Spy x Family Episode 6, Twilight attempts to salvage a relationship in "The Target's Second Son." He also pushes Anya to excel in her classes — although his approach could certainly use some work.
[Warning: Spoilers ahead for Spy x Family Episode 7, "The Target's Second Son."]
Anya apologizes to Damian in 'Spy x Family' Episode 7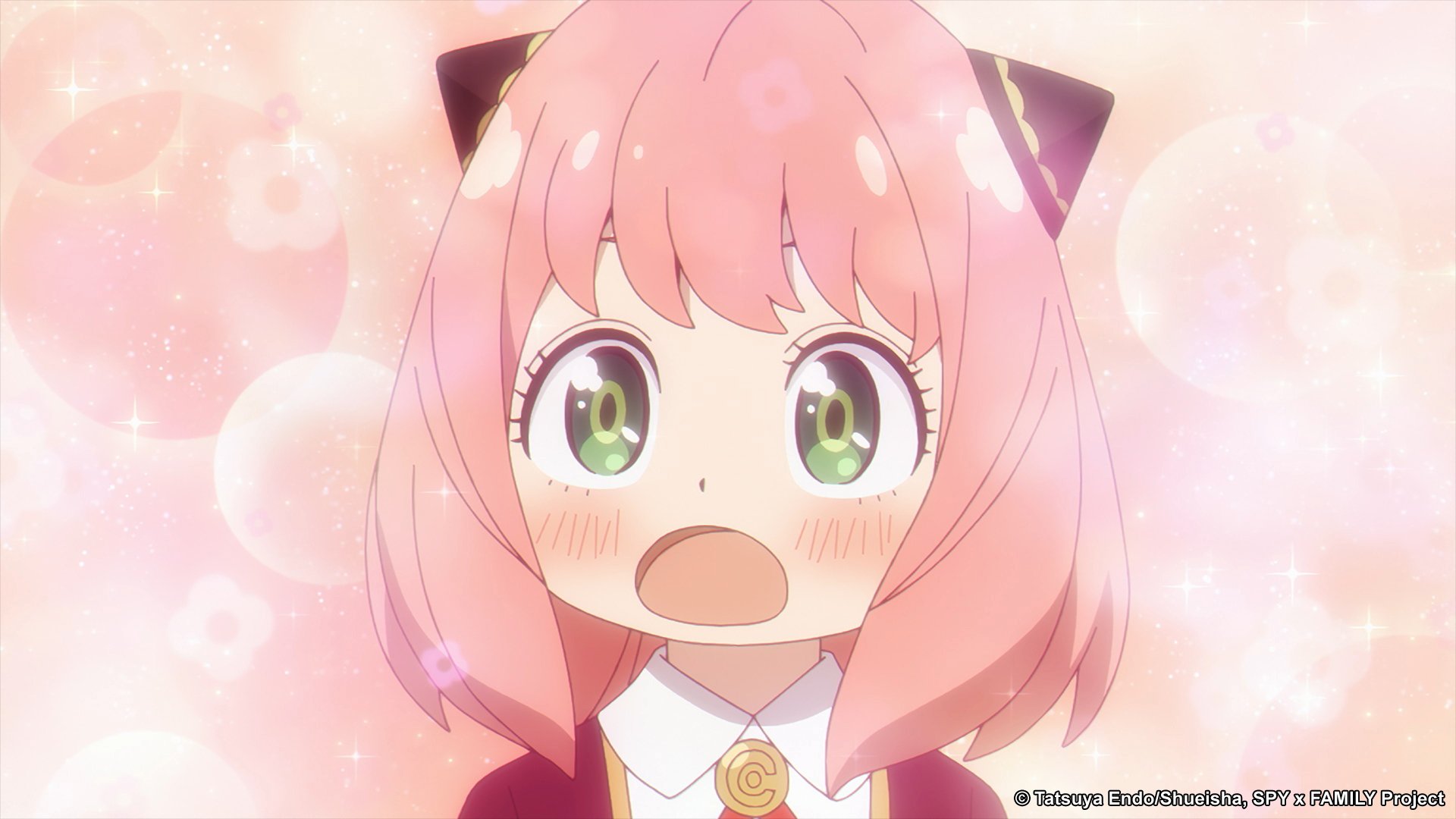 The first half of Spy x Family Episode 7 focuses on Anya's attempts to apologize to Damian, something Twilight urges her to do right away. If they can put aside what happened during "The Friendship Scheme," the sleuth believes he can salvage Operation Strix. And Anya's more than happy to oblige. However, her new friend, Becky Blackwell, keeps dragging her away from Damian and his posse.
Becky promises to become a fan-favorite character, vowing to have Anya's back no matter what happens at Eden College. It's nice to see the youngest Forger forming genuine connections with her peers. And Twilight's reactions to Becky's interference are hilarious — because, of course, the spy sneaks around Eden College to ensure Anya follows through with her apology.
Thanks to an intervention on Twilight's end, Anya does eventually tell Damian she's sorry. The rude thoughts of his friends even elicit waterworks from the young telepath. But Damian's feelings about Anya are more complicated than they appear. He turns bright red and rejects her apology, tailing it in the opposite direction. His inner monologue suggests he may actually respect her willingness to stand up to him. In fact, it looks like he's developing a crush.
That promises a fascinating dynamic beyond Spy x Family Episode 7 — one that's sure to complicate Operation Strix even further.
Episode 7 sees Twilight struggling with parenting
Following Twilight's hilarious efforts to salvage a friendship between Anya and Damian, Spy x Family Episode 7 segues into a more serious tone during its second half.
With Damian rejecting Anya's apology, Twilight shifts his focus back to Plan A: turning his daughter into an Imperial Scholar. He pushes her to excel in school by developing a strict studying routine. But as viewers know, the anime's lead isn't the most patient member of the Forger family. They get their first glimpse of a father-daughter argument as he and Anya grow frustrated with one another, so much so that she locks herself in her bedroom.
Thankfully, Yor serves as the voice of reason. She and Twilight have a heart to heart, during which she recalls her younger brother's excellence in school. She suggests it stemmed from genuine curiosity, as well as positive reinforcement on her end. Yor tells Twilight that he should embrace a similar approach with Anya.
It's these parenting moments from Spy x Family that make the series so wholesome. And "The Target's Second Son" leaves off on a sweet note, with Anya choosing to study on her own. Her "father" finds her asleep at her desk and tucks her into bed, deciding to record Spy Wars for her to watch later on. Small actions like this suggest Twilight is growing more attached to his Loid persona than he's letting on, even if he is stressed over his mission as well.
'Spy x Family' brings in Yor's brother this week
Although most of Spy x Family Episode 7 follows Anya's school career, the anime moves away from Eden College after the credits. A brief final scene introduces Yor's brother. His appearance makes for a nice follow-up to her earlier monologue about their relationship. Of course, the two haven't spoken recently — and he's quite surprised to learn of her engagement from one of her coworkers.
The preview for next week's episode of Spy x Family suggests he'll check in on his sister, pushing the Forgers to ramp up their family facade. Knowing how close he and Yor used to be, it'll be interesting to see if he can spot the holes in it.
New episodes of Spy x Family stream on Crunchyroll and Hulu every Saturday.