'Spy x Family' Episode 8 Recap: A New Threat Emerges
'Spy x Family' Episode 8 brings Yor's brother, Yuri, into the fold — and his entrance might prove a threat to Twilight and Operation Strix.
Spy x Family Episode 8 introduces Yor's brother, Yuri, to the rest of Forger family. However, the anime presents a new threat to Operation Strix with his arrival. As Yor and Loid put on a facade to convince Yuri they're madly in love, it becomes clear that they aren't the only ones hiding something. And Yuri's secret could upend Twilight's mission — and maybe put his life at risk as well.
[Warning: Spoilers ahead for Spy x Family Episode 8, "The Counter-Secret Police Cover Operation."]
'Spy x Family' Episode 8 brings Yuri Briar into the fold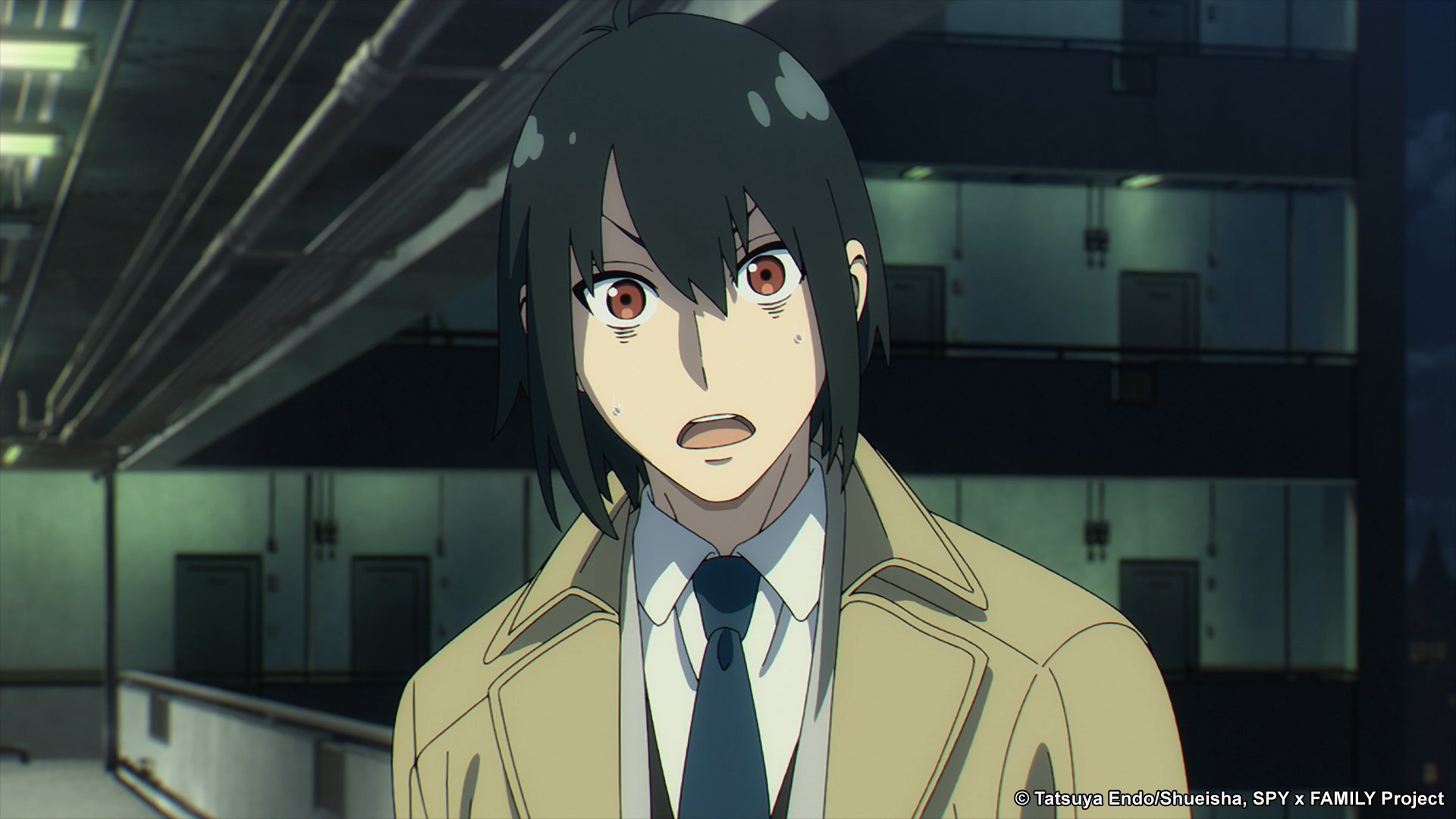 After focusing on Anya's early days at Eden College during last week's installment, Spy x Family Episode 8 pivots to the relationship between Yor and her brother Yuri. After learning of her marriage at the end of episode 7, Yuri makes a visit to the Forger household. From the beginning, he's skeptical of Loid's relationship with his sister. He idolizes Yor, and it seems any man will be unworthy in his eyes.
Of course, Twilight puts on a good show as Loid. Despite Yuri's best efforts at hostility, he can't help but ignore Loid's good job, cooking abilities, and kindness. The problem? Yuri notices that Loid and Yor don't act like a married couple. The pair jumps when they graze hands, setting off alarms for Yor's brother. By the end of the episode, he's drunkenly insisting she and Loid "prove" their marriage to him — an umcomfortable demand that leads to a hilarious ending.
Of course, there's another issue lingering beneath all the tense conversations in the Forger household. The beginning of Spy x Family Episode 8 reveals that Yuri's been lying to Yor about his job. Although he used to work as a civil servant, he's now part of Ostania's secret police. That creates a huge issue if he keeps his focus on the Forgers. After all, the secret police are committed to tracking down enemy spies.
Yuri has secrets that could threaten Twilight and Operation Strix
That's right, Spy x Family Episode 8 reveals that Yor's brother is part of the very organization that would see spies like Twilight thrown in jail or killed. "The Counter-Secret Police Cover Operation" shows Yuri at work right before he travels to the Forger household. Despite his upbeat and friendly demeanor, it's clear he doesn't take treason lightly. He'll engage in torture if it means protecting his country — and sister — from enemies. This week's episode proves that.
At the beginning of the eighth installment, Yuri interrogates one of Yor's colleagues who was caught selling documents from their office. He starts out playing the "good cop" but quickly transitions into someone much scarier. And he specifically mentions Twilight during his interrogation.
That means Ostania is onto the anime's lead and actively looking for him. Fortunately, Yuri has no idea he's been in his living room. Still, his organization's interference could present a major problem for Twilight. Tensions are even higher now, and he has far more to worry about than Anya's grades and relationship with Damian Desmond.
'Spy x Family' Episode 8 sets up an interesting new storyline
The three Forgers keeping secrets from one another makes Spy x Family an entertaining and fun anime, and episode 8 presents a storyline that promises to build on that premise. Now there's another family member hiding a massive secret. And although Twilight is already onto Yuri's true profession, their proximity to one another puts them in a delicate situation. It's easy to see tensions boiling over, and it leaves fans to wonder what will happen if either character outs the other. Could Yuri eventually pit Yor against Twilight, too?
We'll have to keep watching to see how things unfold, but Yuri's entrance pushes the anime in an interesting direction as season 1 nears its halfway point. Not only could things get darker and more political from here on out, but the Forgers could find themselves in real danger.
New episodes of Spy x Family stream every Saturday on Crunchyroll and Hulu.