'Spy x Family' Episode 9 Recap: A Tense Day for the Forger Family
'Spy x Family' Episode 9 creates friction between Yor and Loid following Yuri's intense visit, giving fans an idea of what the pair would look like at odds with one another.
Spy x Family Episode 9 picks up where the anime left off, with Yor's brother insisting that she and Loid "prove" their marriage with a kiss. It's an awkward way to start the episode, but then, tensions remain high throughout the latest chapter. If nothing else, it gives viewers an idea of what a Yor vs. Twilight situation would look like. For their sakes, we hope it doesn't come to that.
[Warning: Spoilers ahead for Spy x Family Episode 9, "Show Off How in Love You Are."]
Yuri remains a threat after 'Spy x Family' Episode 9
Spy x Family Episode 9 picks up in the Forger family's living room, where Yuri has insisted that Yor and Loid share a kiss. The whole situation is awkward and intense, and Yuri's inebriation doesn't help matters.
Despite their embarrassment, Yor and Loid do actually make a move to smooch. However, Yuri gets just as angry that they'd be willing to do so in front of him, eliciting a couple of slaps from his sister.
It seems the pair won't be able to win where Yor's brother is concerned. Even as Loid graciously thanks him for looking after her, Yuri vows to uncover his true motives. Considering Loid is being dishonest, it's an ominous place to leave things.
Yuri even tells the secret police about his sister's new husband, though he has no proof of any wrongdoing. He'll likely attempt to get some as Spy x Family Season 1 continues. Fortunately, Twilight's already on the lookout for bugs. He even sizes up Yor in the latest chapter, creating some major tensions within the Forger household.
Yuri's visit creates tensions between Yor and Loid in episode 9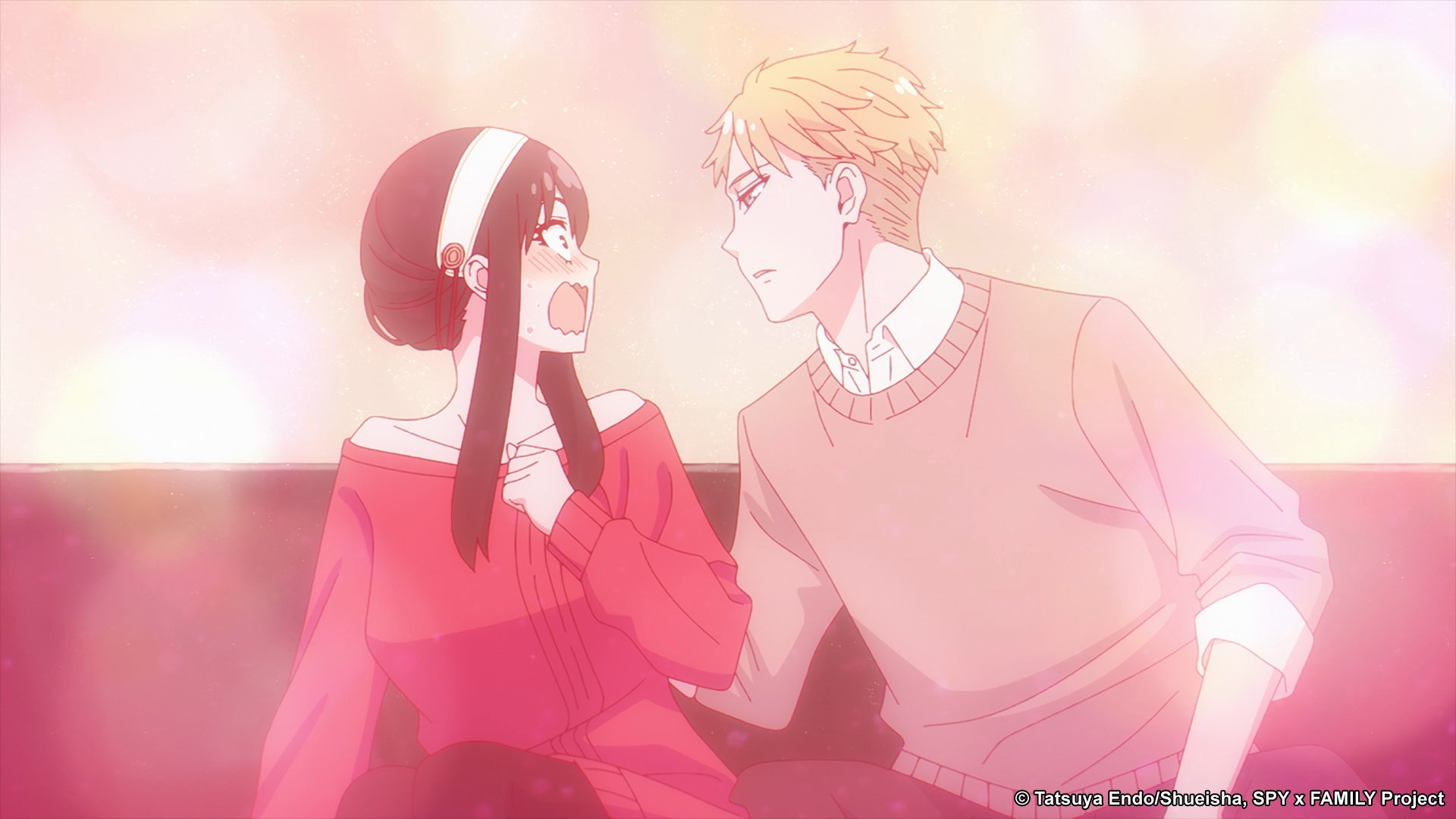 Although Yuri's visit doesn't take up too much of Spy x Family Episode 9, it stays with Twilight long after he leaves. The spy worries about Yuri learning his true identity — and eventually, he starts to suspect Yor of knowing more than she's letting on.
This creates friction between the fake couple, both of whom have gotten along swimmingly until now. Naturally, Anya picks up on the tension between the pair. But when she calls them out, they're quick to deny it.
Still, Twilight bugs Yor before she goes to work, hoping to find out if she's helping the secret police. Thankfully, the Thorn Princess is off-duty during this week's episode. Twilight doesn't uncover anything concerning through the bug — but Yor could have had some uncomfortable questions to answer if she'd received a mission.
Twilight and Franky also disguise themselves as the police to question Yor. Yet again, her response doesn't suggest anything's amiss. In fact, it demonstrates a certain loyalty to Loid. Perhaps that's why they end the installment on a high note.
'Spy x Family' hints at feelings between Yor and Loid Forger
After Twilight tests Yor's loyalty, Franky warns him not to feel bad about mistrusting her. And although the spy insists he doesn't, it's clear he's growing attached to his fake wife. The pair may not be ready to start kissing yet, but they also don't seem eager to part ways. Spy x Family Episode 9 suggests more lingers beneath the surface of their relationship. Hopefully, their true identities don't derail that.
Of course, this week's installment does give viewers a taste of what Twilight vs. Yor could look like. And although we'd like to see them — and Anya — happy, it's looking likely they'll eventually be at odds with one another. We'll have to enjoy their walks home and cake dates while we still can.
Spy x Family Episode 9 is currently streaming on Crunchyroll and Hulu.