'Spy x Family' Predictions: The Anime Will Pit Yor Against Twilight
'Spy x Family' features 3 main characters hiding things from one another, and Twilight and Yor's secret lives could eventually make them enemies.
Spy x Family is one of the biggest anime to debut during the spring 2022 season, and the series sets up a fascinating dynamic from the jump. Following a spy who adopts a family for his latest mission, the show puts Twilight in over his head from the beginning. He doesn't realize it, but his wife and daughter are hiding some massive secrets of their own. And our prediction for Spy x Family suggests the anime could eventually pit its main characters against one another.
'Spy x Family' features 3 characters keeping secrets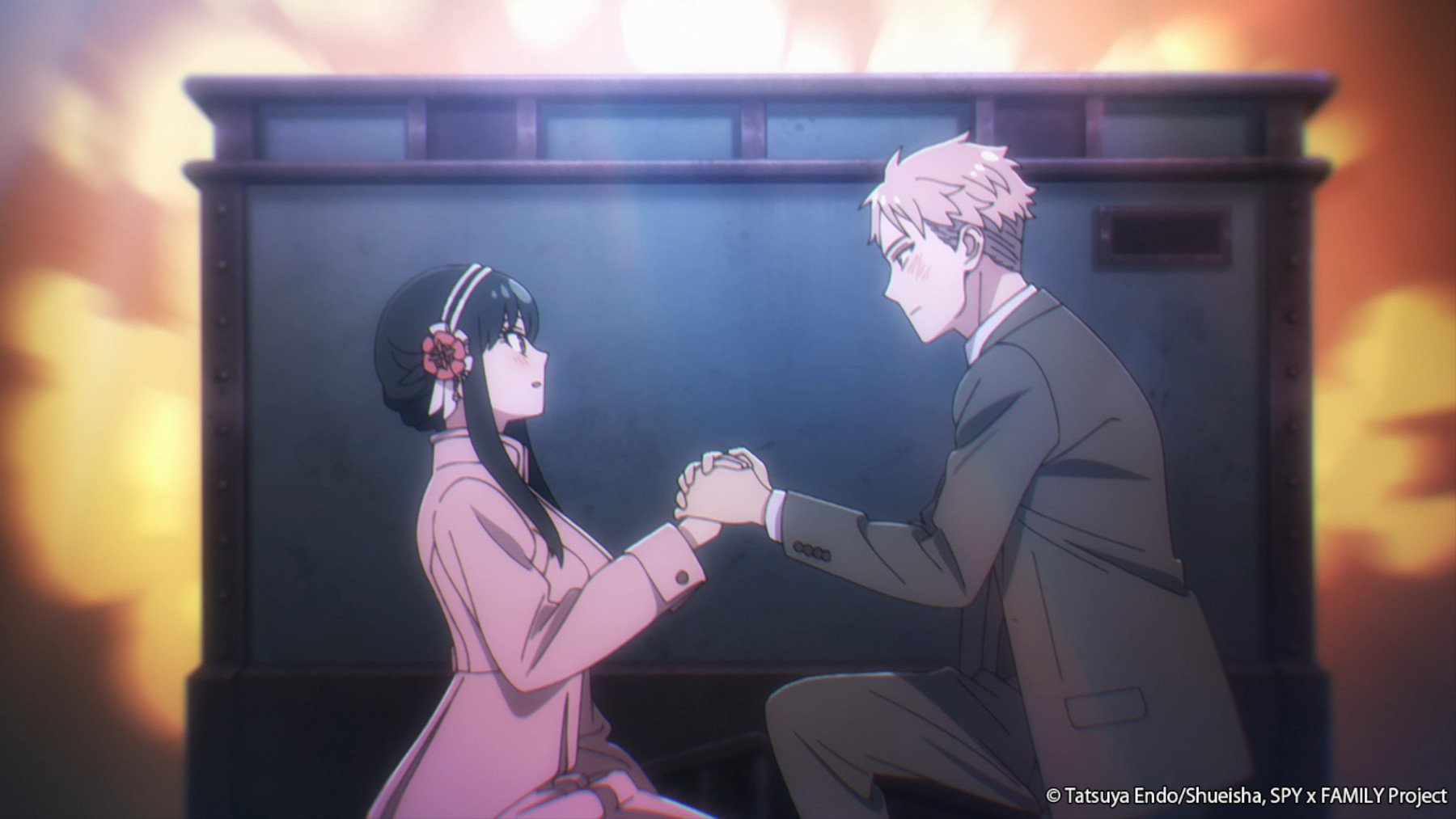 Spy x Family sees its main character adopting a fake family for his latest mission, but Twilight doesn't realize his wife and daughter have double lives of their own. Anya's telepathy could bring trouble to his doorstep later on. But Yor's secret life as an assassin presents even more interesting possibilities.
Twilight — posing as Loid Forger — and Yor tie the knot in Spy x Family Episode 2. However, both characters use their marriage to cover up their dangerous careers. And the nature of their work could put the pair at odds with one another later on.
In fact, as Spy x Family predictions go, Twilight and Yor ending up on opposite sides of the political clash between Ostania and Westalist seems incredibly likely.
We predict 'Spy x Family' will pit Yor and Twilight against each other
The reason for our Spy x Family prediction that Twilight and Yor will eventually butt heads is the anime gives them professions that could easily overlap — and they're from two separate nations.
The anime has already painted a political atmosphere rife with tension. Spies are supposedly everywhere, and there are feelings of mistrust in Ostania and Westalis. That makes Twilight's mission more difficult, and it could see him exposed before the anime's end.
If someone learns what he's up to, they'll undoubtedly look for a way to dispose of him. What better way to accomplish that than by hiring an assassin? Since Yor works for influential figures from Ostania, she could easily be asked to take out a spy from Westalis.
To make things more interesting, she'd have no idea that Twilight and Loid Forger are the same person. That would put the emotional stakes at an all-time high — especially if the two develop feelings for one another beforehand.
Will our predictions for the anime come true? It could take a while
Only time will tell if our prediction for Spy x Family comes true, but the anime looks like it will take a slow-burn approach if it does build to such a climax. Right now, the newly formed Forger family is focused on getting Anya into Eden Academy. Setting Operation Strix into motion will likely make up most of the first arc if not all of season 1.
Twilight and Yor may run into each other professionally in the coming episodes, but it seems more likely they'll get to know each other before the show drops such a bombshell. And that's assuming it does at all. It would be wise to jump on the opportunity to create such tensions between its leads. However, it has been lighthearted so far — and it could just as easily stay that way as it continues.
New episodes of Spy x Family drop every Saturday on Crunchyroll and Hulu.