'Squid Game': 3 K-Dramas With Actor Lee Jung-Jae
Squid Game has skyrocketed to international fame as it holds its number one spot on Netflix. The original Korean drama stars actor Lee Jung-Jae as the main character Seong Gi-Hun. He is of the 456 players who try to successfully win childhood games turned into nightmares for a cash prize. The South Korean actor is better known for his role on the big screen in the 2010 erotic thriller The Housemaid and Warriors of the Dawn.
Lee has an impressive list of movie roles but has only recently made his big mark in K-dramas with Squid Game. While Seong has fewer roles in K-dramas, his dedication to his characters makes for a worthwhile drama. After watching Squid Game and its twist ending and hectic storyline, fans might want to get familiar with the actor's other work.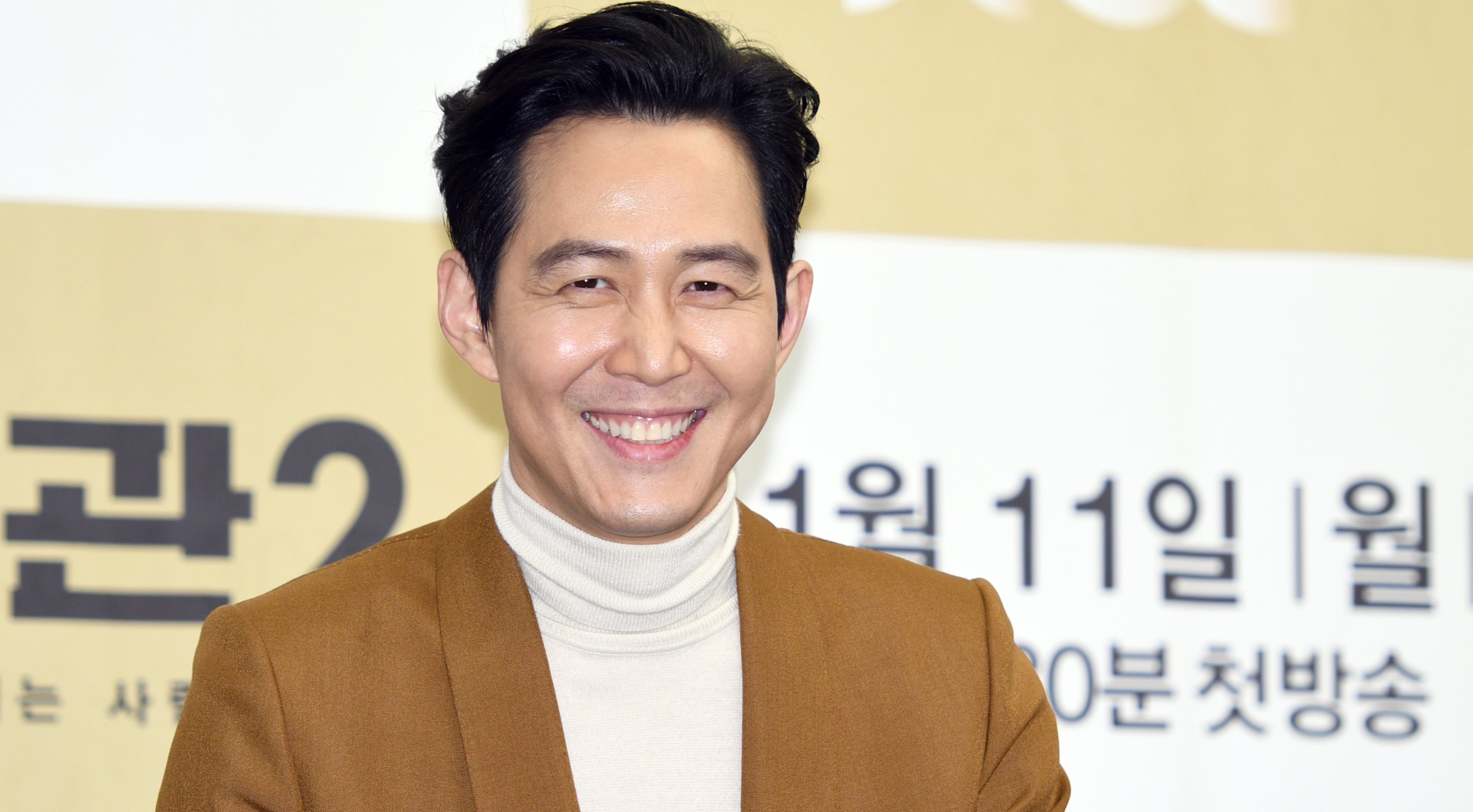 Lee Jung-Jae stars in 'Air City' involving romance and drama between airport personnel
The 2007 K-drama Air City is a good start to get to know Lee as a television actor. The drama follows the typical 16-episode guidelines and involves the romance and lives of four workers at Incheon International Airport. The airport director personally scouts Han Do-Kyung (Choi Ji-Woo) to join the team as its chief of operations. While Do-Kyung is a skilled and dedicated worker, she is scarred by the deteriorated relationship with her sister.
Do-Hyuk meets the brazen National Intelligence Service agent Kim Ji-Sung (Lee). Ji-Sung is known at work for breaking the rules when involving national securing. His rash decision has him clash with Do-Hyuk. Another character in Air City is Do-Hyuk's childhood friend and airport employee Kang Ha-Joon (Lee Jin-Wook). The K-drama takes a look at their budding friendship, brewing relationship, and an old flame.
'Sandglass' is one of South Korea's highest-rated K-dramas
RELATED: 'Squid Game' Review: Netflix K-Drama Turns Childhood Games Into a Bloody Fight for Survival
Unlike Air City or other popular K-dramas, Sandglass has a much higher episode count. The 24-episode K-drama reenacts the Gwangju Uprising using archival footage. The Gwangju Uprising involved armed everyday civilians against the soldiers and police of the Korean government. Sandglass revolves around two male friends faced with Korea's stress and political turmoil during the 70s and 80s. Park Tae-Soo (Choi Min-Soo) grows up to be a gangster while Kang Woo-Suk (Park Sang-Won) is on the other side of the law as a prosecutor.
The K-drama also has a small romance between Yoon Hye-Rin (Go Hyun-Jung), the daughter of a wealthy casino owner, and Tae-Soo. Actor Lee Jung-Jae starred in the main cast as the character Baek Jae-Hee. Sandglass gained notoriety for depicting the 1980 Gwangju Democratization Movement, where the military resulted in thousands of civilian deaths while stopping the uprising.
Lee Jung-Jae starred in the 2019 political K-drama 'Chief of Staff'
RELATED: 'Squid Game': Why Netflix's Co-CEO Thinks the Original K-Drama Is a Hit
Before becoming the lead role in Squid Game, Lee starred as the main character in the political drama, Chief of Staff. Lee plays the role of Jang Tae-Jun. A graduate of Korean National Police University, Tae-Jun worked as a respected detective but wanted a more powerful role and joined the National Assembly. His quick decisiveness, cold demeanor, and ability to assess any situation led his lawmaker to become a party representative.
Despite Tae-Jun's quick climb to power, he desires something even greater. Chief of Staff also centers around Kang Seon-Yeong, played by Netflix's Hometown Cha-Cha-Cha actor Shin Min-A. Seon-Yeong is a first-year lawmaker who got her start as the host of a current affairs TV program. A good political drama needs a bit of a tantalizing romance storyline. In secret, Seog-Yeong and Tae-Jun are dating.
According to Soompi, Lee talks about his favorite moments in the drama. "Every scene of season one remains in my memory, so I can't pick a scene. In season one, I did some light teamwork with all the actors. In season two, a darker, more powerful, and fiercer story is likely to unfold," explained Lee. Fans who get hooked on Chief of Staff have a perk. The K-drama breaks the one-season mold and has a total of two seasons readily available on Netflix.