'Squid Game' Actor HoYeon Jung Reveals How She Became Friends With BLACKPINK's Jennie
Squid Game has taken the world by storm ever since its premiere on Netflix in September 2021. One actor who gained recognition from the show is HoYeon Jung, who played Kang Sae-byeok (also known as Player No. 067).
Jung is likely making more connections in the entertainment industry, but she was already friends with worldwide star Jennie from BLACKPINK. In a new interview, Jung revealed how she and Jennie became friends.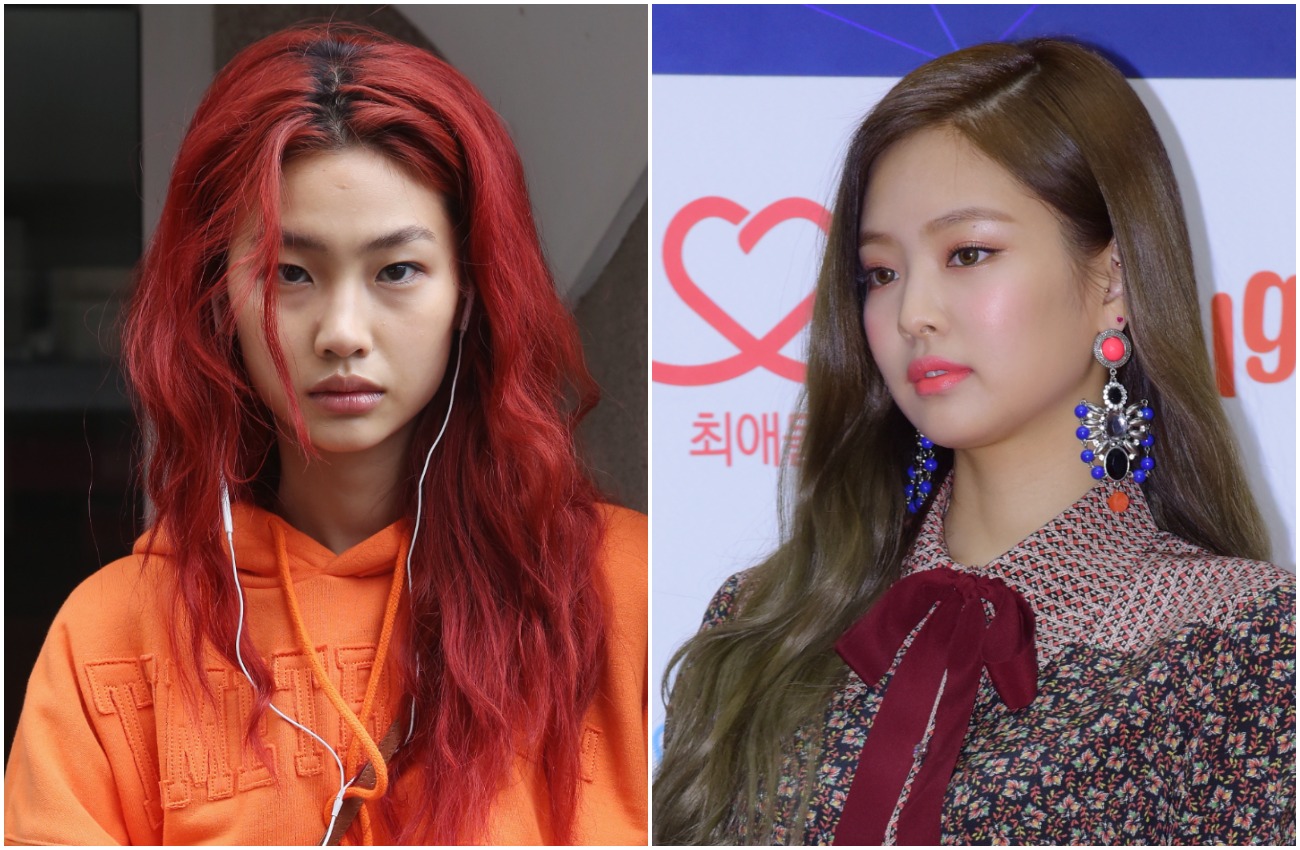 HoYeon Jung is a breakout star from 'Squid Game'
On Squid Game, Jung played Sae-byeok, a North Korean defector. Sae-byeok joined the Game in order to win money and pay smugglers to bring her family members to South Korea. She is one of the main female leads on the show.
Jung might be recognized as an actor now, but Squid Game is her first professional acting job. For the past several years, Jung has been working as a model. She walked in many fashion shows internationally and has even been on the covers of magazines such as Vogue Korea and British Vogue. In 2013, she appeared on Korea's Next Top Model and became one of the finalists.
In a new interview with Teen Vogue, Jung shared that she pivoted toward acting because her modeling career "was slowly declining."
"I was modeling overseas but, during the holiday seasons, summer and winter, I came back to Korea for some time and I took acting lessons for about a month at a time," she explained. "In total, I think I took about three months of acting lessons. Squid Game came at a moment where I was really thinking seriously about my acting career, so I wanted to put this into action finally."
Thanks to the success of Squid Game, Jung has become a bonafide star. She now has over 19 million followers on Instagram.
HoYeon Jung met BLACKPINK's Jennie during Paris Fashion Week
When Jung was still walking runways in Paris, she got the chance to meet BLACKPINK's Jennie. 
"Jennie came to see the Chanel show and I was on the runway," Jung shared. "Jennie's stylist knew us both so we coincidentally came across and were introduced to each other, but I don't really remember how it was when we first met back then."
Later on, Jung supported Jennie by attending a BLACKPINK concert in New York City. The two of them bonded, and they continued hanging out in Korea. 
"I think we got close because we're a similar age and we do something similar career-wise," Jung said. "She has been fully supportive of my new acting career and I believe that she's a true angel. I'm so grateful for everything."
Fans got to see their closeness in 2020 when Squid Game was being filmed. Jennie sent a coffee truck to the set in honor of Jung. Afterward, Jennie continued to show her support for the series.
Jung continued, "She also posted an Instagram story of Squid Game before it was officially released and I think that's probably why some of the fans got intrigued in the first place." 
HoYeon Jung is trying to stay grounded amid the success of 'Squid Game'
Jung became an overnight sensation, but she is trying to not let the attention get to her head. she told Teen Vogue that she is still taking in everything that is happening.
"I never expected this sort of thing to happen so I think the biggest emotion that I'm feeling is that I just can't believe it," she said. "What I'm trying to do is I'm trying to see people that are very close to me so that I can stay [grounded] and I don't get carried away because of this."
However, Jung still has not mapped out the future of her career just yet.
She explained, "So many things are happening right now, so I'm in the process of digesting everything and putting things in order. I think it's too early for me to say that this is my goal or this is my plan. I'm just going to try and do my best to live every day to the fullest."