'Squid Game': Anupam Tripathi and the Actor Representing Minorities in the Netflix K-Drama
Lee Jung-jae, HoYeon Jung, Wi Ha-joon, and Park Hae-soo have received notable claims from global fans for their leading roles in Netflix's Korean drama Squid Game. Amongst the main cast and the 456 players in the Game were foreign actors. Fans who have watched K-dramas for years would have likely recognized Squid Game Player 199, actor Anupam Tripathi.
Tripathi has gained fame as the kind Ali Abdul in Squid Game. The Indian actor is known for playing minority characters and has many accolades behind him. Alongside Tripathi is another foreign actor who originally auditioned for the role of Ali but instead became player 276. Both actors are paving the way for minority representation in South Korea and global audiences.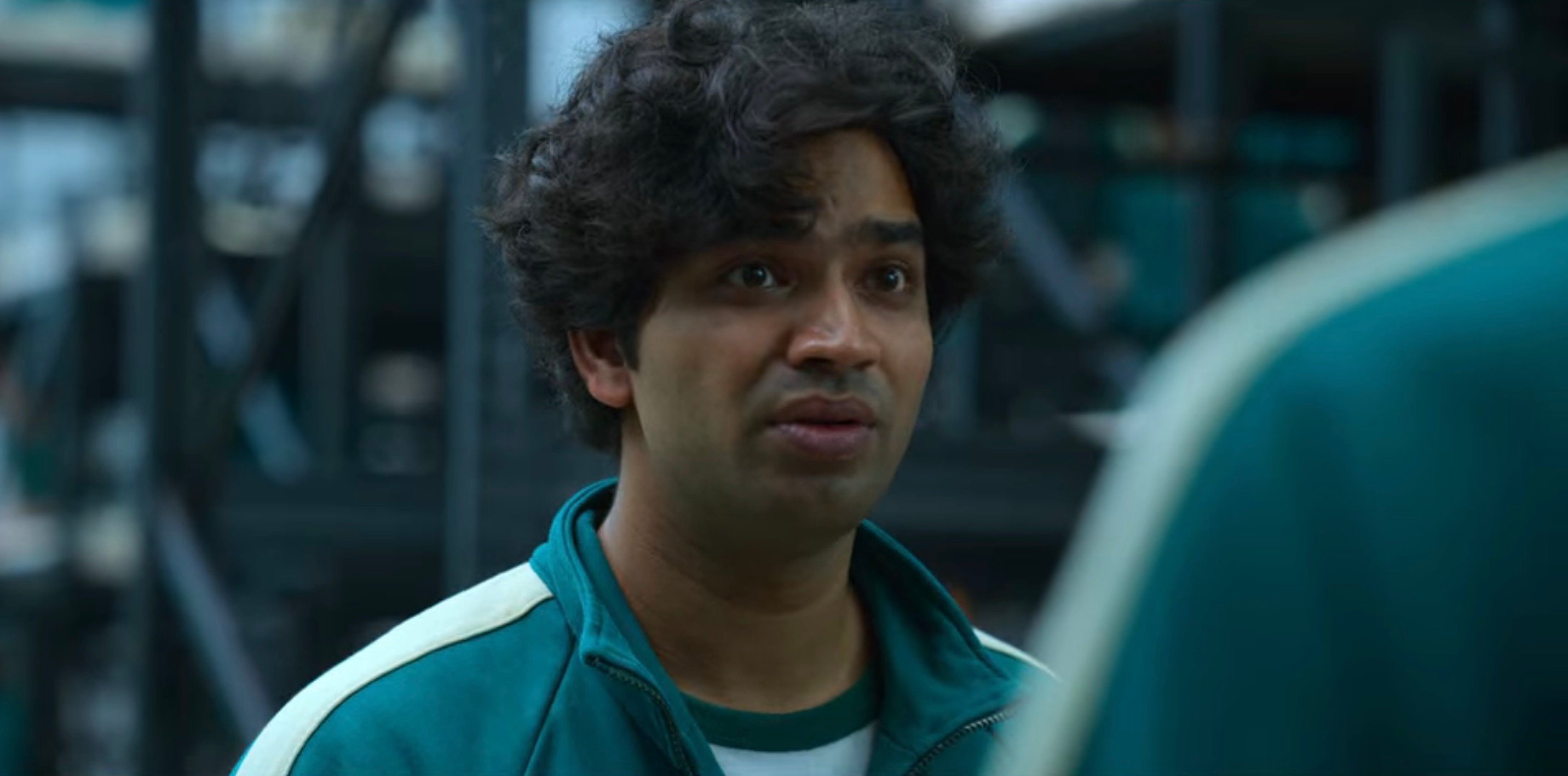 What is Ali Abdul's backstory in 'Squid Game'
While Squid Game is a Korean drama, its storyline and characters resonated with global fans. Director Hwang Dong-Hyuk developed the series over 10 years and wanted the drama to combine well-known childhood games and games specific to Korea. What also captured viewers' attention was the inclusion of a foreign character.
Tripathi plays the role of Ali Abdul, a Pakistani immigrant who came to Korea to make money for his family. Fans first get a glimpse of the character during the "Red Light, Green Light" game. When Seong Gi-hun (Lee) trips and almost meets a horrible fate, he is saved by Ali.
The scene is the character's first genuine act of kindness, cementing him as a fan favorite for the rest of the Netflix K-drama. Ali became a player in the Game after not making enough money and his boss's refusal to pay him. Ali does what he must for his wife and new son. The character's sweet and trusting nature is taken advantage of by Cho Sang-Woo (Park Hae-Soo).
'Squid Game's' Anupam Tripathi hopes for more foreign representation in Korea
RELATED: 'Squid Game': Park Hae-Soo's Friends Call His Newborn Son 'Baby Squid' — And Why
Tripathi has been recognized for his minor character roles in K-dramas and movies throughout his career. He has acted in Descendants of the Sun, Just Between Lovers, Strangers from Hell, and the Netflix K-drama, Hospital Playlist. Squid Game is Tripathi's first credited main role. Tripathi moved to South Korea in 2010 and studied at the Korea National University of Arts.
Tripathi has played migrant workers in the past for K-drama roles, but Ali was different. According to Vice, immigrant discrimination is still prevalent in Korea, and there are few foreign actors on television. In Squid Game, Ali deals with discrimination and is called an "illegal alien." Despite the inherent distaste by others, Ali stays kind, generous, and helpful and overuses honorifics when speaking to others.
Ali faces many challenges as a foreigner in Korea and in the Games when he is unaware of certain childhood games. Tripathi understands Ali's story stating, "Challenges are part of the game we choose to be a part of. I knew there were going to be challenges, but I am a very positive, curious, and friendly guy… that's how I spent an enjoyable 11 years in Korea."
For Tripathi, playing a main foreign character in Squid Game was important. The actor wants to play various roles so "we can see more representation across various platforms in Korea, and the world beyond."
Christian Lagahit was a former English teacher in South Korea
RELATED: 'Squid Game': Would Director Hwang Dong-Hyuk Take Part in the Games?
Lagahit joins his friend Tripathi in representing minorities in South Korea. According to CNN Philippines, "I am proud that I represent the minorities here, especially the Filipino community," said Lagahit.
For Netflix's Squid Game, Lagahit originally auditioned for Tripathi's role as Ali. He did not get the role but received a call from the production team casting him as player 276. During "Tug-of-War," Player 276 helps Gi-Hun's team win. The K-drama's popularity reached the Philipinnes at number one on the Top 10 list.
Squid Game's global popularity still shocks Lagahit. For him, representing the Filipino community is "surreal." Lagahit has lived in Korea since 2015 and was a former English teacher now working as a marketing consultant and actor. A casting director spotted him on the street and the rest was history. Fans can recognize him in the 2021 Netflix movie Space Sweepers and the crime thriller, The Negotiation.