'Squid Game': Anupam Tripathi Explains: 'Honestly, I Do Not Think Ali Is a Typical Character'
Fans around the world have fallen in love with the characters of Netflix's Squid Game. The Korean drama brings together 456 participants stuck in the same situation with a desperate need of a way out. The most resonating character in the drama was Ali Abdul, played by Indian actor Anupam Tripathi.
Tripathi is no stranger to K-drama fans as he has played many minor roles on television as a foreign character. For global fans, Tripathi is breaking the mold and representing minorities like it has never been seen before in a K-drama. His character Ali is a "warmhearted and affectionate character who does everything for his family."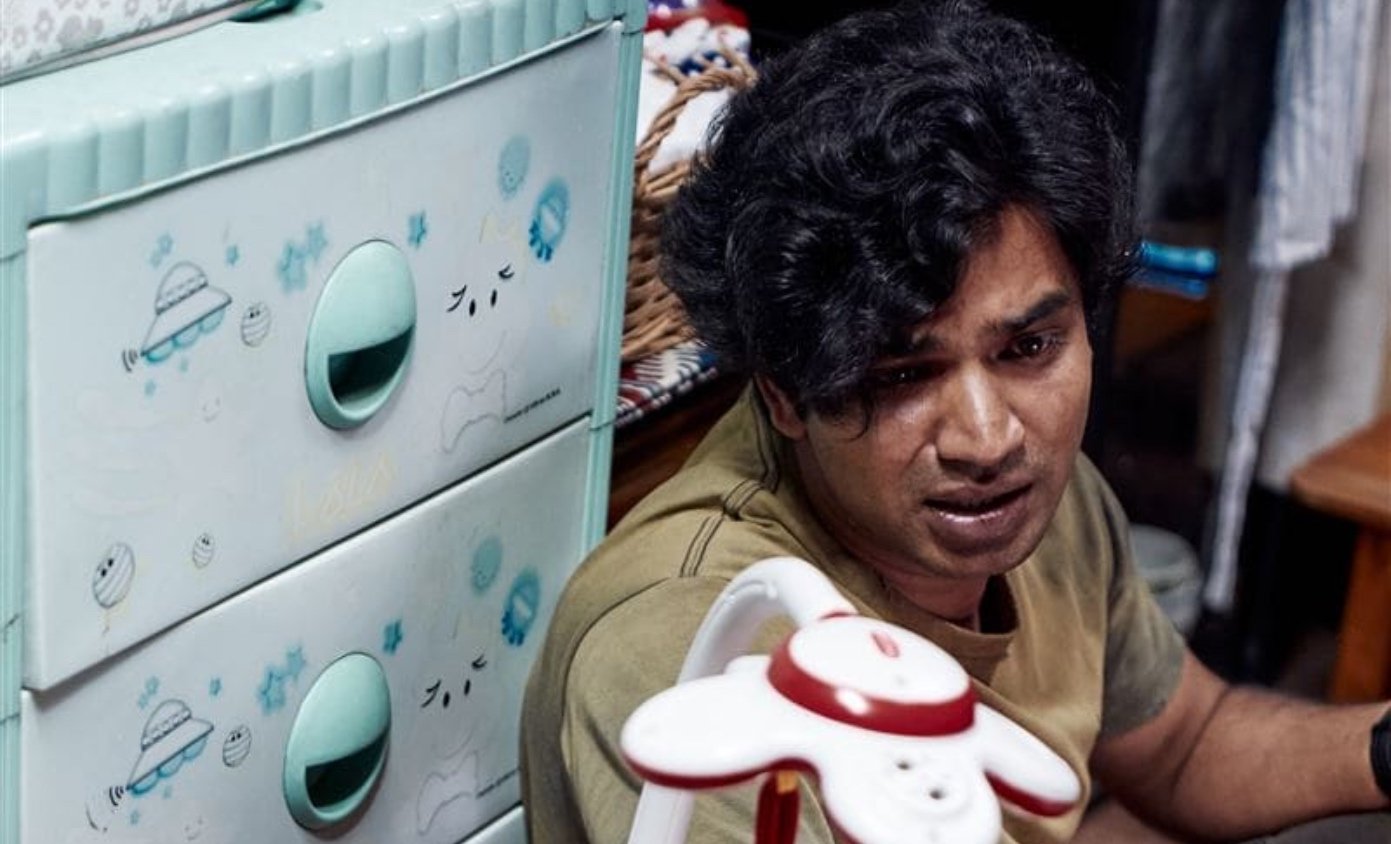 How did Anupam Tripathi prepare for his role in 'Squid Game'?
Tripathi is a jack of all trades and dedicated himself to his work. The Indian actor felt a connection to his Squid Game character as he too immigrated to South Korea in 2010. Ali Abdul is a Pakistani migrant worker who moves to South Korea to make enough money to support his family. When he fails to do so and his boss refuses to pay him, he takes the chance and participates in the Games.
Ali's story needed to come alive on screen in a way that would reach fans globally. According to Soompi, to prepare for the role Tripathi explains, "I also looked at texts about migrant workers and labor issues around the world. I looked back on how I acted in similar roles in the past and thought about what I could do to express the character of Ali in the least cliché manner possible."
To further progress the character, Squid Game director Hwang Dong-hyuk helped him portray his character in a way that fans can get attached to. Fans certainly did as Ali represented the glimmering hope left of humanity with his kind and trusting demeanor.
Ali Abdul is meeting 190 countries around the world making him a unique character
In the extensive list of characters in Squid Game, there are only two that represent minorities. Ali is Tripathi's first main role as a migrant character. In previous work, Tripathi played minor credited roles in his career. The issue of migrant workers in South Korea is still prevalent and Ali being a main character is groundbreaking.
Tripathi explains what makes Ali so different than his other roles. " Isn't the character Ali of Squid Game meeting people from 190 countries around the world through Netflix? I think this is the first time these people are meeting a character that is a migrant worker in Korean society," said the actor. Ali's story needed to be accepted by a global audience.
The actor explains all the necessary details that would make Ali relatable yet profound to global audiences were all there. Fans understood Ali's desperation to try and win the prize that is later reinforced when fans meet his wife and child living in a small room. Even more so when Ali tells them they have to return home and he will meet them later. Ali's story displays the one driving force behind his actions, as well as his ability to treat others with kindness and respect despite his predicament.
What did fans think of Ali Abdul and Anupam Tripathi in 'Squid Game'?
Many Squid Game fans came to love Ali until the very end. Fans resonated with his story to do whatever possible to provide for his family. But some fans were dismayed at the character's naive portrayal in the K-drama. To be fair, Ali is not aware of a majority of the games the players take part in due to cultural differences. His habit of deep bows and formal speech with the other characters is not far-fetched if knowing the customs of the country.
In Korea, it is a sign of respect toward someone they just met or someone who is older. In a Reddit thread, many wondered why an Indian actor portrayed a Pakistani character. The reasoning behind Ali's ethnicity is unclear. But, director Hwang explains why they cast Tripathi in a featurette video.
Hwang already had Park Hae-soo and Lee Jung-jae in mind for the leading roles. For the other characters, he wanted to cast actors who were not well known. In the video, Hwang explains finding foreign actors in Korea is a challenge. He soon met Tripathi and was perfect for the role. 'He was fluent in Korean, and he could act. His emotional acting was amazing, too," explained Hwang.