'Squid Game' Cast: Jung Ho-yeon is Besties With Blackpink's Jennie
Squid Game has taken Netflix by storm, and so has Jung Ho-yeon. The Korean actor played Player 067, named Kang Sae-byeok, on the show. Her character is a North Korean refugee seeking safety for her family in South Korea. The exorbitant cost and corruption associated with refugee smuggling rings force her to participate in the games in order to bring her mother to safety and to care for her brother. Jung Ho-yeon's performance in the role won over a lot of fans, but the star was already had fans in high places — she's friends with Jennie from Blackpink. 
'Squid Game' cast member Jung Ho-yeon is friends with Jennie
Squid Game star Jung Ho-yeon, who plays Kang Sae-byeok on the show, has talented friends. The newly minted Netflix star posed for Instagram alongside her friend Jennie of Blackpink on Instagram in a September 26 post. 
What's more, Jennie allegedly sent a special food truck to the Squid Game set for Jung Ho-yeon. Now that's true friendship. Jennie and Ho-yeon have been known to support each others' work and appear on each others' social media from time to time. 
And it seems as if Jennie knows her friend well. The Blackpink star was right to send a food truck. When asked what she would spend the Squid Game winnings on, if she were to participate, Ho-yeon thought of food first. 
"I really don't know what I would do, because it's such an unimaginable amount of money. I think the first thing I would do is to eat tteokbokki," said Jung, as reported by The Star.
"Then I'd go visit a nice hotel, take some time off work, and buy a nice house for my family. After that, I'd save up for my later years. And the rest I would donate."
What did she do before 'Squid Game'?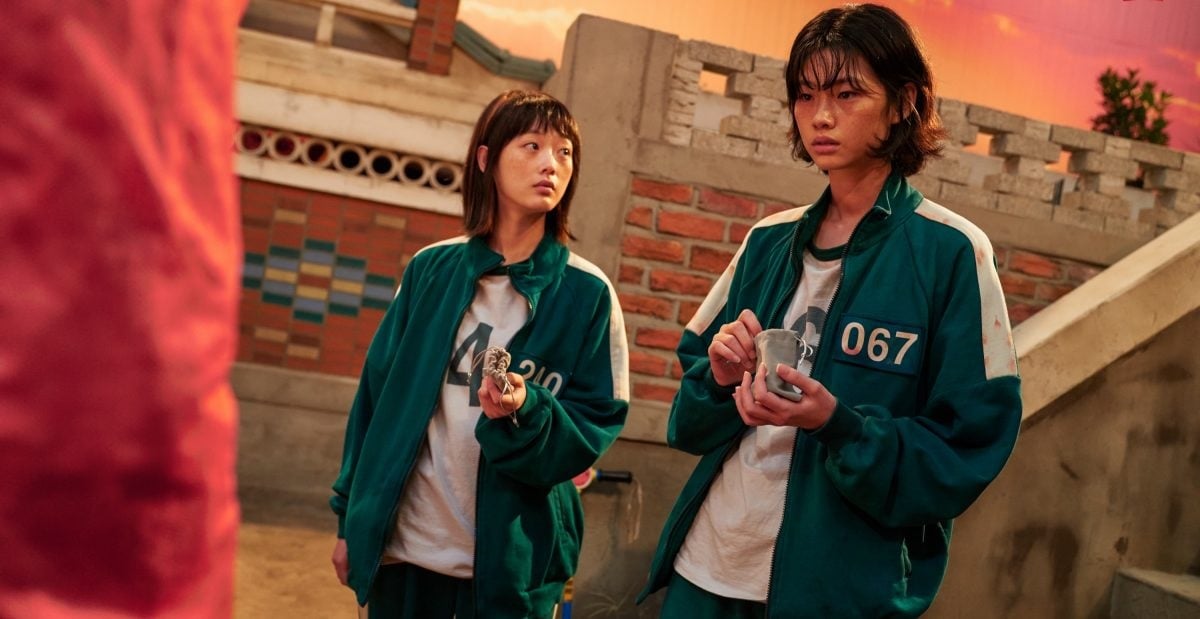 Jung Ho-yeon may be new to acting, but the Squid Game star is very busy professionally speaking. Jung is 27, and began her career modeling at 16. In fact, Jung was the runner-up of Korea's Next Top Model Season 4. 
In 2016 Jung earned a deal as an exclusive model for Louis Vuitton. She's walked for Chanel, Prabal Gurung, Jeremy Scott, and Roberto Cavalli, and has made a number of magazine covers, per Marie Claire.
In fact, Jung was in New York City for Fashion Week at the time of her audition. She was prompted to send in a tape by her acting agency's CEO.
"Last January, I moved to my current acting agency, and at that time I thought that they would train me to a certain extent before putting me to work," she said during a W Korea interview translated by NME.
"However, by February, a group chat including our CEO was created, and he gave me the Squid Game script and told me to film and send in an audition video," she added.
Jung Ho-yeon was scared during this particular game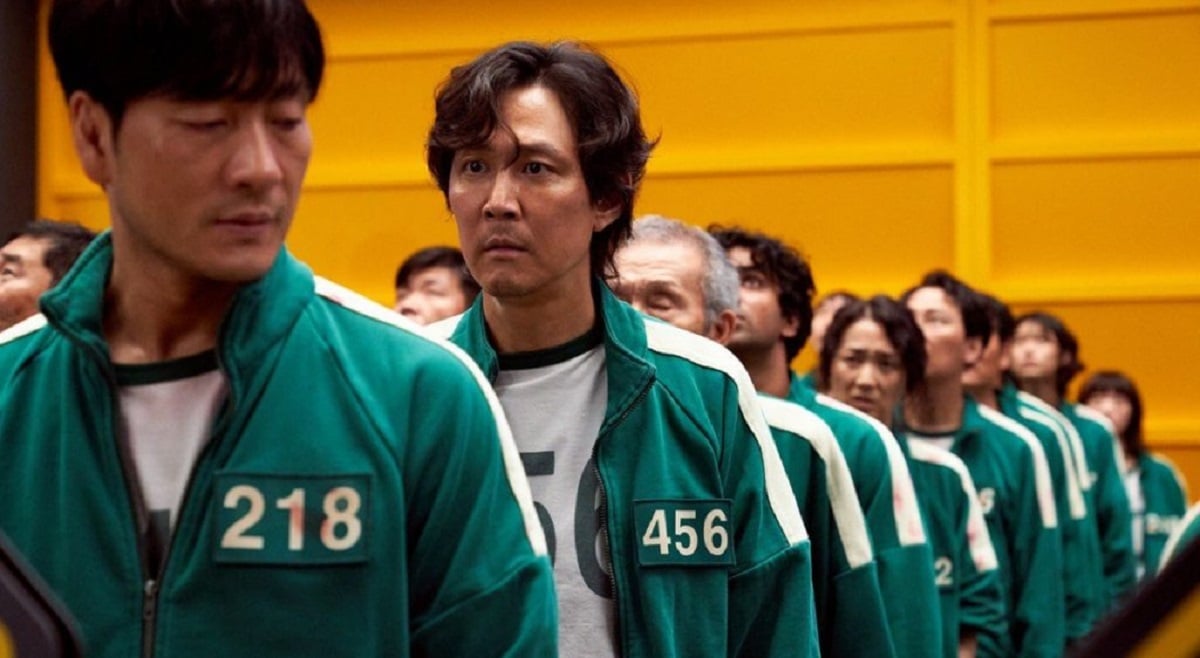 Squid Game was terrifying to watch, and Jung Ho-yeon says there was one point during the filming process that was terrifying to be a part of. The stepping stone bridge game, involving the tempered glass, was scary for the new actor. 
"Filming glass stepping stones was actually terrifying. The set was about one meter above the ground. We put real tempered glass there and ran around on it," she told W Korea, per NME.
Director Hwang Dong-hyuk agreed that it was an unnerving experience for the actors. 
"A mere 1.5 meters can make you frightened. The glass made them nervous. I think we could express the unnoticed rigidity and fear of the body. It felt like really jumping off a high bridge. The game was real and they felt real fear," he said.