'Squid Game': Director and Cast Discuss the K-Drama's Biggest Betrayal: 'Sae-byeok's Decision Led to Her Own Death'
Squid Game centered on eliminating 456 players through gruesome deaths while participating in childhood games. But the K-drama also led to many shocking betrayals by the main characters. One of the fans' favorite Squid Game characters they bonded with was Kang Sae-byeok, played by HoYeon Jung.
HoYeon, Lee Jung-jae, and director Hwang Dong-hyuk discuss the K-drama's biggest betrayals and how it led to the Sae-byeok's death.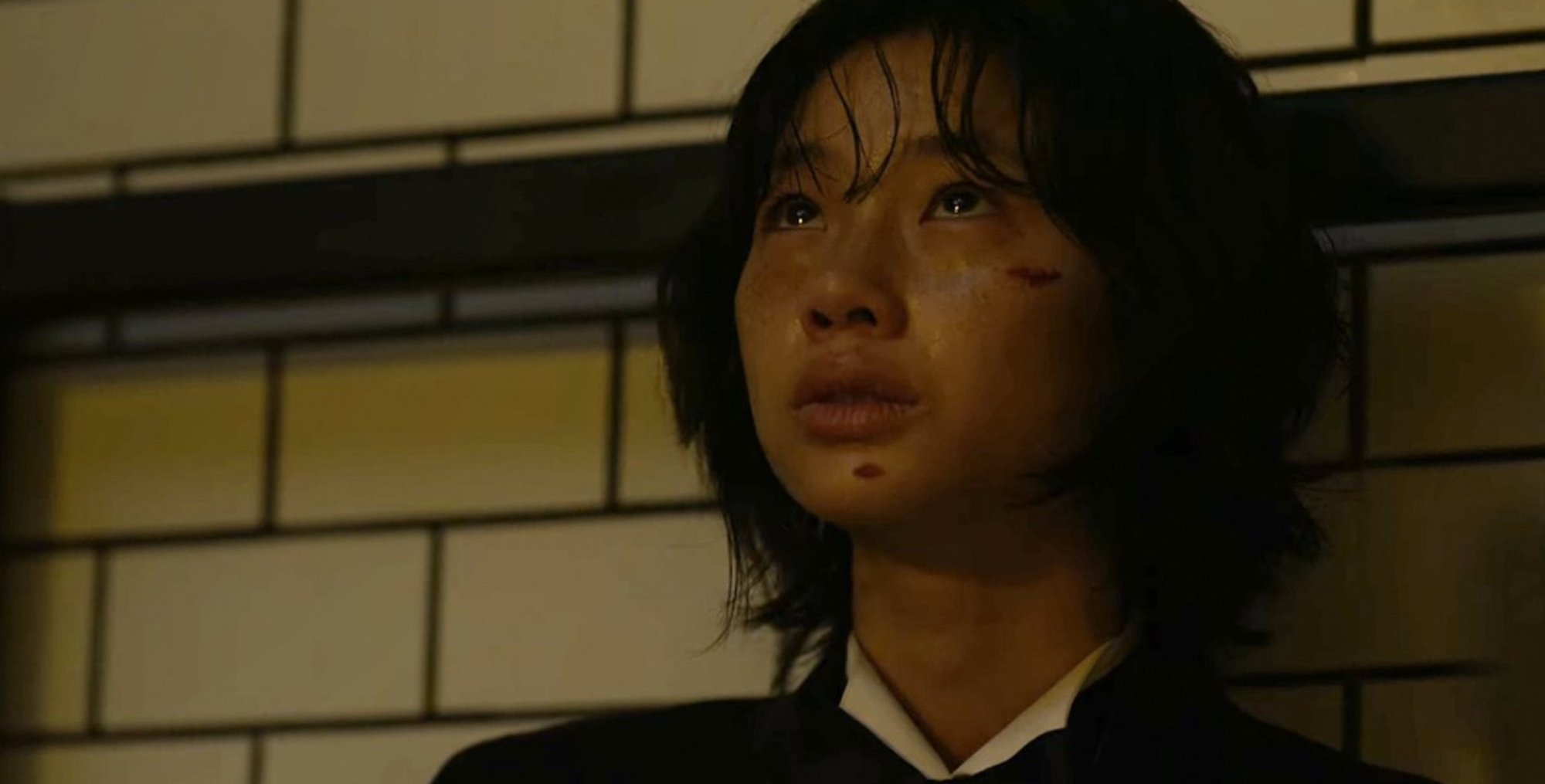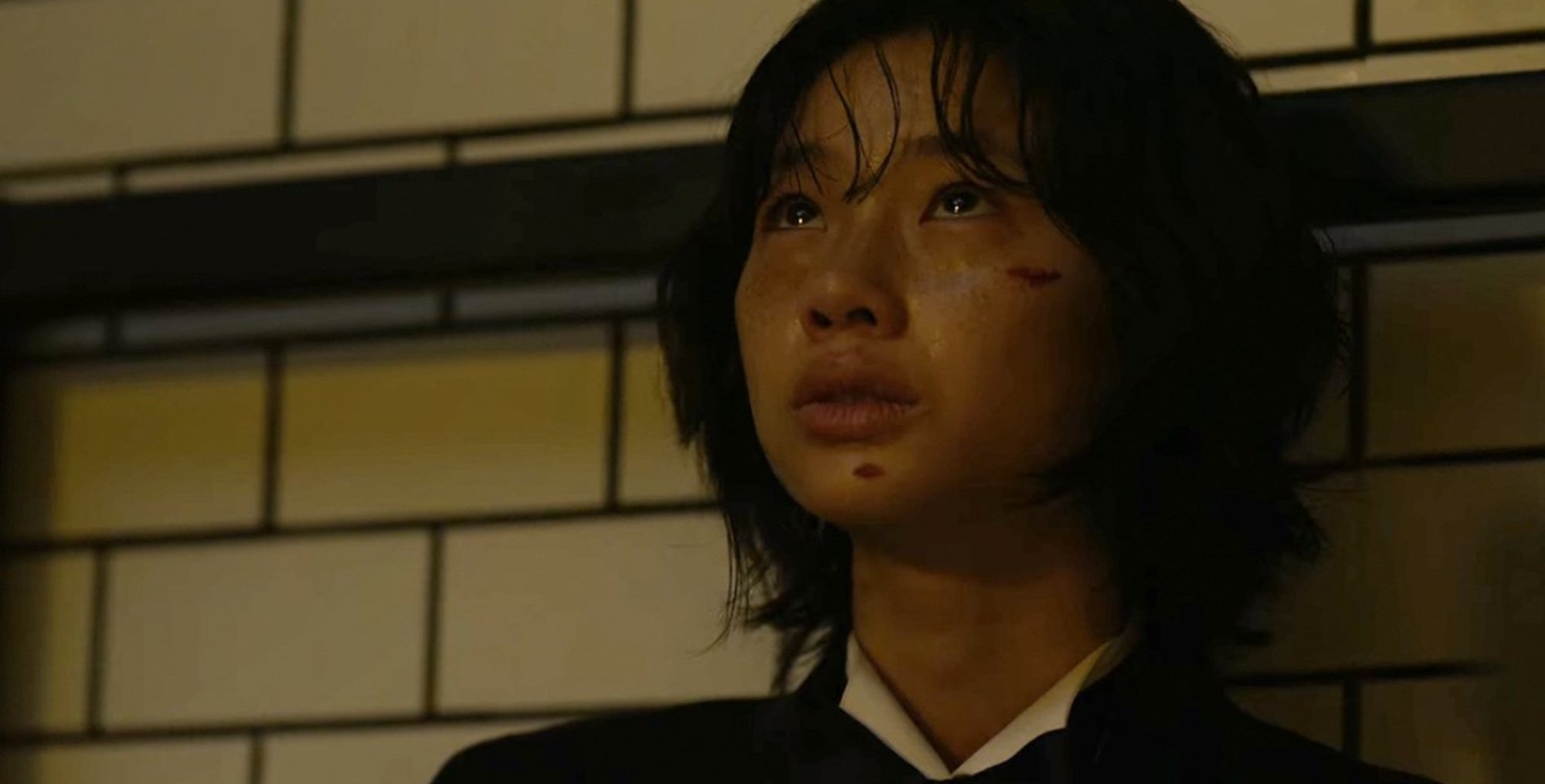 Who is Sae-byeok in 'Squid Game'?
As 456 players battle to win the ultimate prize at the cost of death, Kang Sae-byeok had her own reasons to win the money in Squid Game. The young woman escaped from North Korea along with her younger brother. Having to leave her brother in the care of a foster home, she looked for any way to gain money to hire someone to rescue her mother from the North and reunite her family.
Sae-byeok's devotion to her family, grit, and strong persona won over fans as a strong female lead. She made it through the Games until the finale. But she would meet her death the same way it was foreshadowed in episode 2, leading to one of the biggest betrayals in the K-drama.
During the Glass Bridge round, she was wounded but still made it to the finale. Overnight, Sang-woo sees an opportunity to level the playing field and kills Sae-byeok. Fans were gutted over Sang-woo's actions, but director Hwang Dong-hyuk explains the betrayal meant much more.
Sae-byeok stopped Gi-hun from becoming a killer in 'Squid Game'
In a video interview with Vanity Fair, director Hwang, Lee Jung-jae, and HoYeon discuss the gravity of the betrayals that take place in the K-drama. By the finale episode of Squid Game, Sang-woo, Gi-hun, and Sae-byeok have their final meal.
They take the dinner knives as a precaution. At night, Gi-hun talks with Sae-byeok who is slowly dying from her wounds. When Gi-hun notices Sae-byeok is asleep he makes his move to kill him. But Sae-byeok stops him and tells him he is not a killer.
"Through the words, 'You're not this kind of person' which she said to Gi-hun, Sae-byeok in a way saves Sang-woo. But ultimately, she is later betrayed by Sang-woo. So in a way, Sae-byeok's decision led to her own death." said Hwang.
Hwang explains the scene repeats the cycle of betrayal in an emotional way. Sang-woo has betrayed Gi-hun on multiple occasions. Gi-hun also betrayed Il-nam in the marbles game. When Gi-hun gets the opportunity to betray Sang-woo, he stops. In an effort to be moral and seek help for Sae-byeok, it alerts Sang-woo who betrays both Gi-hun and Sae-byeok once again by killing her.
How did Sae-byeok's actions change Gi-hun?
Squid Game forces the main characters to re-evaluate what they are capable of to survive and to win. Hwang explains, "the characters have overcome countless betrayals, wounds, tears, and pain." Gi-hun battled between remaining humane and being hurt with betrayal at the hands of Sang-woo.
Before the finale round, fans see Gi-hun overcome with a murderous rage for the first time. But Sae-byeok's words remind him he is not a monster. Her words ultimately led to her death but further affected Gi-hun in the finale. When it was up to Sang-woo and Gi-hun in the final round, Gi-hun likely remembered Sae-byeok's words and could not kill his friend.
Despite the horrors he has faced, Gi-hun refused to become a monster. It ties back to Hwang's interview with The Korean Herald where he explained, "But I still believe that this society doesn't have to be one where we need to kill others and override them to go up." In the end, Sang-woo sacrifices himself knowing Gi-hun is the better person.