'Squid Game': Director Claps Back at LeBron James' Comment About the K-Drama's Ending
Netflix's Squid Game even had celebrities tune in to the Korean drama. Celebrities like LeBron James had similar thoughts about Squid Game and how director Hwang Dong-hyuk decided to end Seong Gi-hun's (Lee Jung-jae) story. James and fans felt the K-drama's ending was lackluster and frustrating. But, Hwang stands by his decision and explains why James' comment does not affect him.
Gi-hun is one of the 456 players who take part in the Games to win the million-dollar prize. After six episodes, Squid Game went through multiple twists during its finale. One of them had fans wondering if Gi-hun will get to continue his story in a second season or will remain as an unanswered cliffhanger.
[Spoiler alert: This article contains spoilers about Squid Game.]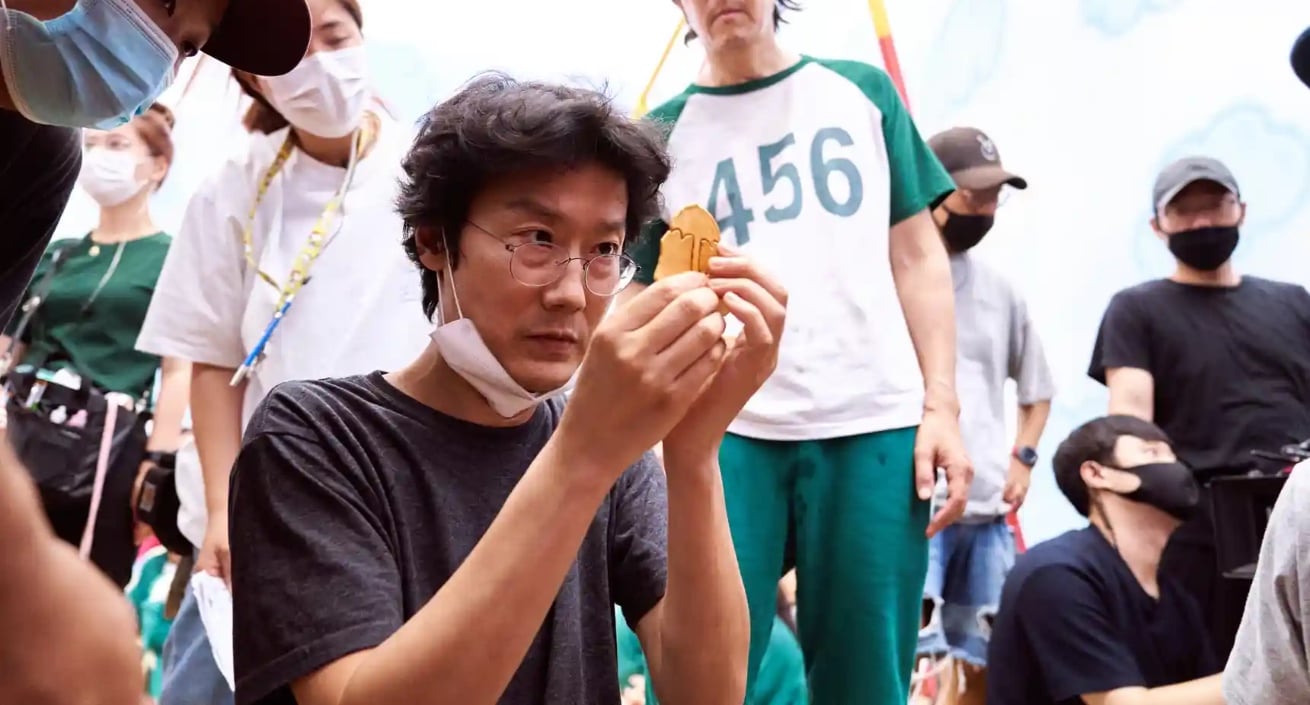 Seong Gi-hun makes a drastic decision at the end of 'Squid Game'
No one expected the events of the K-drama's final episode. Gi-hun wins the Game after Cho Sang-woo (Park Hae-soo) sacrifices himself like predestined in episode 2. Gi-hun then goes into seclusion. After witnessing the horrid events and the hundreds of lives lost, he can not find it in himself to use the blood money. Some time passes, and he is told to go to an address. Gi-hun learns Il-nam (Oh Yeong-su) was really the Games creator and fooled him.
After the shocking truth, Gi-hun changes and uses the money to retrieve Kang Sae-Byeok's (HoYeon Jung) brother and give Sang-woo's mother the cash prize. At the train station, he witnesses another person being recruited for the Games. He stops the man from using the calling card.
As Gi-hun is ready to board a plane to see his daughter, he calls the number. The Front Man (Lee Byung-hyun) urges him to get on the plane and forget about the Games. In a choking twist, Gi-hun turns around and never boards. Squid Game ends with viewers never knowing if Gi-hun returns to the Games, does he stop it, or if he survives.
LeBron James was disgruntled with 'Squid Game"s ending created by Hwang Dong-hyuk
RELATED: 'Squid Game': Did Foreign Viewers Misinterpret Cho Sang-woo's Bathtub Scene?
In an interview with The Guardian, Hwang was asked about Jame's disgruntlement with Squid Games end. James commented, "I didn't like the ending, though. What are you doing?" Hwang only chuckled and asked the interviewer if he had watched James's latest movie, Space Jam 2.
Hwang commented that James is a cool man and has the right to say what he wants. The director shows gratitude that James was intrigued to watch Squid Game and became a fan. But in regards to James's distaste for the ending, Hwang said, "But I wouldn't change my ending. That's my ending. If he has his own ending that would satisfy him, maybe he could make his own sequel. I'll check it out and maybe send him a message saying, 'I liked your whole show, except the ending.'"
GI-hun's decision to possibly return to the Games, in hopes of putting an end to them, serves a purpose. Throughout the drama, Gi-hun is the only one with a sense of humanity. He often helped the players and started to care more about surviving with the others than the prize. Hwang explains, "not everybody in this drama is selfishly looking after number one, climbing over losers' faces to win the money."
Some fans agree with LeBron James' distaste for the K-drama's end
RELATED: 'Squid Game': What Does Gi-hun's Red Hair Change Symbolize?
Squid Game fans are divided on whether Gi-hun's decision not to board the plane was the right way for Hwang to end the K-drama. In a Reddit thread, one fan explains Gi-hun continues to be a bad father when he decides not to see his daughter. But Gi-hun's moral conscience can not go on living a normal life knowing such evil exists in the world along with his daughter.
One fan felt Squid Game's ending had no real purpose. "A little normalcy after that, like finally seeing his daughter, is not a bad thing at all! Him seeing his daughter is the ending the show deserved. A proper sealing to the show. Not some open-ended plot twist, useless ending like that smh. Really really wish they would have had him see his daughter…," said one Redditor.
One interesting theory about why Gi-hun turns around is related to the Front Man. One Redditor explains, "That guy won and went back to run the games. He throws away everything in his past life, including (possibly) killing his brother. Gi-hun also throws away everything in his life to go back to the games but this time as a hero."