'Squid Game': Director Explains The Multiple Betrayals: 'The Question of What We Find at a Person's Lowest Point'
Director Hwang Dong-hyuk not only explores capitalism in 'Squid Game' but what it means to betray the people closest to you. Hwang, Lee Jung-jae, and HoYeon Jung discuss a character's tragic death and the finale with Gi-hun.
According to director Hwang Dong-hyuk, Squid Game's dynamic and profound storyline has many underlying messages from capitalism, humanity, and betrayals. As 456 players battle to survive each round of childhood games, they do anything to stay alive. In a sit-down interview with the director, Lee Jung-jae, and HoYeon Jung, Hwang explains why he broke fans' hearts with different betrayals.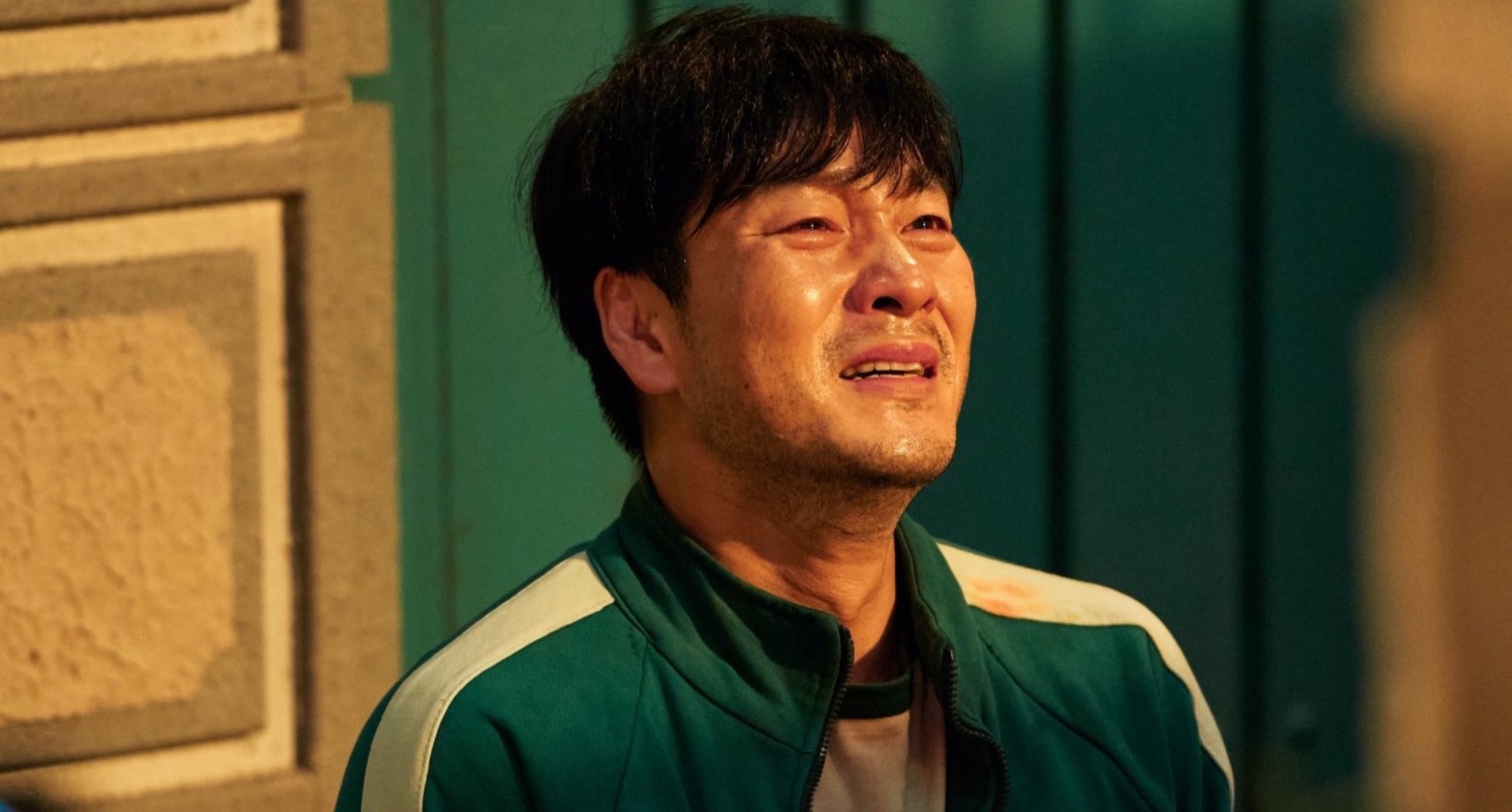 Who betrayed who in 'Squid Game?'
Breaking down the global K-drama, there were many shocking twists in the storyline. Some of the first betrayals happen early in the drama when Seong Gi-hun betrays his mother and steals her bank card to place a bet at the race tracks.
The betrayals continue throughout Squid Game, like Cho Sang-woo refusing to tell Gi-hun about the Dalgona challenge. He also votes to stay in the game despite knowing Gi-hun's distress and the possibility of death. The same goes for when he betrays Ali in the marbles game and another player during the bridge game.
The theme does not only apply to Sang-woo. Jang Deok-su also betrays Han Mi-nyeo by pushing her away to fend for herself and using her attachment and "love" for him against her. Some of Squid Game's gut-wrenching betrayals were deliberate and meant to explore humanity.
'Squid Game' director and cast break down the purpose of the K-drama's betrayals
In a video interview with Vanity Fair, Lee, Hwang, and Jung discuss the K-drama's most impactful scenes. The cast and director break down Squid Game's most emotional betrayal involving the death of Kang Sae-byeok. Before the final game, Sae-byeok is injured and dying from her wounds. Sang-woo and Gi-hun have the opportunity to kill each other.
Sang-woo would betray both characters to level the playing field. Gi-hun would kill his friend after betraying another player. But Hwang explains, "By this point, Gi-hun has had the experience of betraying Il-nam. Gi-hun is not the same person he used to be." Seeing an opportunity to kill Sang-woo, Sea-byeok reminds him he is not a monster. In her efforts to save Gi-hun morally, Sang-woo sees the chance to kill Sae-byeok.
Killing Sae-byeok was the Squid Game's biggest betrayal. But the cycle continues when Gi-hun learns the truth about Il-nam being the creator. Hwang explains his biggest goal was to portray "what we find at a person's lowest points." He wanted to explore "what is left to a human" in the most extreme situations.
"Ultimately, in an extreme situation, the human may be capable of betraying even their closest friend for their own benefit," said Hwang. Sang-woo betrayed Ali, Gi-hun, and Sae-byeok, while Gi-hun and Il-nam betrayed each other.
Netflix CEO confirms a 'Squid Game' Season 2 and possible universe
After the success of Squid Game, Hwang had no initial plans to continue the drama into a second season. After fan inherent wishes and pestering, he teased a new season focused on Gi-hun after the cliffhanger finale. The director later confirmed the storyline for the new season.
Despite Hwang's insistence on a Squid Game Season 2, Netflix had not confirmed. According to Variety, Netflix co-CEO Ted Sarandos confirms a new season and hints at something more. He answered intimately to the plans of a new season and said, "The 'Squid Game' universe has just begun."
It seems that Hwang will have his hands full if this is true and will hopefully not lose any more teeth or sleep.