'Squid Game': How Much Did The Director Make Off The Highly-Rated Netflix K-Drama?
Squid Game is the most talked about Korean drama amongst global fans. The K-drama has reached a level of popularity no other drama has done before. While Korean culture, K-pop, and dramas are not necessarily new, Squid Game managed to enthrall even casual viewers. With the rousing success of the K-drama, how much was director Hwang Dong-hyuk paid?
In a recent interview, Hwang got candid about how much Netflix really paid him. Netflix's co-CEO calls the K-drama their most successful series in the company's history, but Squid Game's fame does not reflect Hwang's bank account.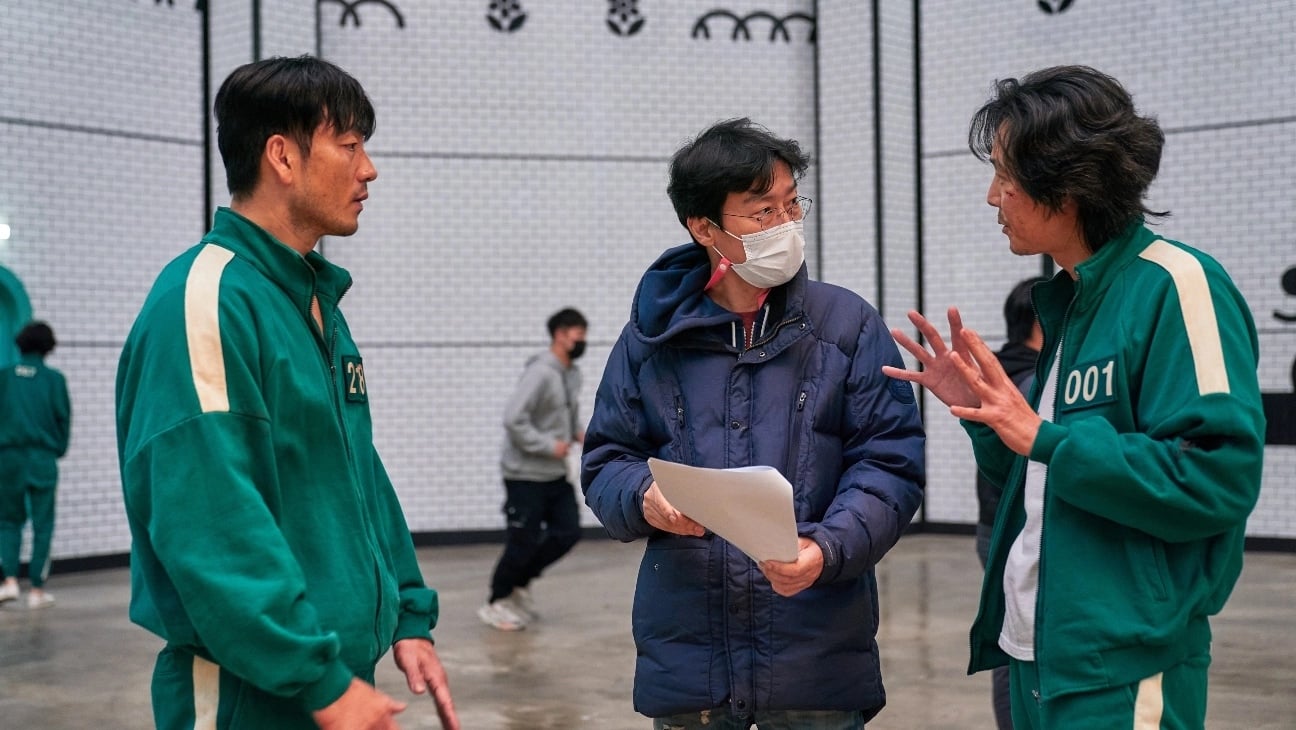 The hit K-drama made Netflix millions in value
In a report obtained by Bloomberg by Netflix, Squid Game was estimated to make an impressive "impact value" for the streaming platform. While Netflix does not make public how much the K-drama made, the report does reveal Squid Game made $891.1 million in impact value.
Impact value is an internal metric the company uses to determine how valuable a series can be. Bloomberg also explains the K-drama only costs $21.4 million to produce. By mathematical calculations, it was estimated each episode cost $2.4 million to create. For many people reading the report, Squid Game really was Netflix's big success, according to the numbers. But, the number does not reflect how much Hwang earned from the K-drama.
'Squid Game' Director Hwang Dong-hyuk was paid according to the contract
RELATED: 'Squid Game': Anupam Tripathi Explains: 'Honestly, I Do Not Think Ali Is a Typical Character'
The Guardian interviewed Hwang and asked the question everyone wanted to know the answer to. Did the director become rich due to the success of Squid Game? Hwang got right to point and answered he is not rich, but has more than enough money to put food on the table. While he did make millions, Hwang explains, "it's not like Netflix is paying me a bonus. Netflix paid me according to the original contract."
According to Distractify, Hwang has an estimated net worth of $5 Million. While Squid Game's impact value for Netflix is near the billions, Hwang was tied to the initial contract he signed with the company. It is possible the contract did not account for the K-drama's possible popularity. No one could have predicted Squid Game's global success, not even Hwang or the main cast. After its initial debut, the K-drama overtook shows like Bridgerton and maintained its No.1 spot for weeks.
How much did the cast of 'Squid Game' make for the K-drama?
RELATED: 'Squid Game': Oh Yeong-su (Player 001) Explains 'Things Have Changed Quite a Bit' Amid K-Drama Success
Actors Park Hae-soo, Lee Jung-jae, Wi Ha-joon, and Oh Yeong-su are well recognized by Korean audiences and fans of K-drama. The cast of Squid Game already had a fan base, but the success of the new K-drama skyrocketed them even further into fame. Fans were left wondering if the actors were well paid for the drama.
According to Today Online, Lee was paid $3.1 million and made $344 thousand per episode. Lee takes second place compared to It's Okay to Not Be Okay actor Kim Soo-hyun who made $572 thousand per episode. While Park rose to notoriety in Prison Playbook and is a main character in Squid Game, he made roughly $48.7 thousand per episode.
HoYeon Jung gained her net worth as one of Korea's top models and walked for well-known brands like Louis Vuitton. The model-turned-actor still made a considerable amount for her role in Squid Game. It is estimated Jung made $64,368 for six episodes and her net worth at $4 Million. Besides money value, the cast of Squid Game became social media stars overnight with millions of followers.