'Squid Game': HoYeon Jung Explains 'I Cried in Front of My Friend out of Fear' and Her Transition Into Acting
South Korean model HoYeon Jung struck gold when she starred in Netflix's Squid Game. The Korean drama is Jung's first acting role. The main cast and the director never expected the K-drama to reach the level of success it has. As a newcomer, Squid Game's Jung has had to learn with a new level of fame she has never experienced before.
Jung was already well recognized as one of Korea's sought-after models. Appearing on tvN's You Quiz on the Block, Jung reveals after the K-drama's success, she felt an overwhelming sense of fear. Before the K-drama, she pursued acting after a decrease in her modeling career.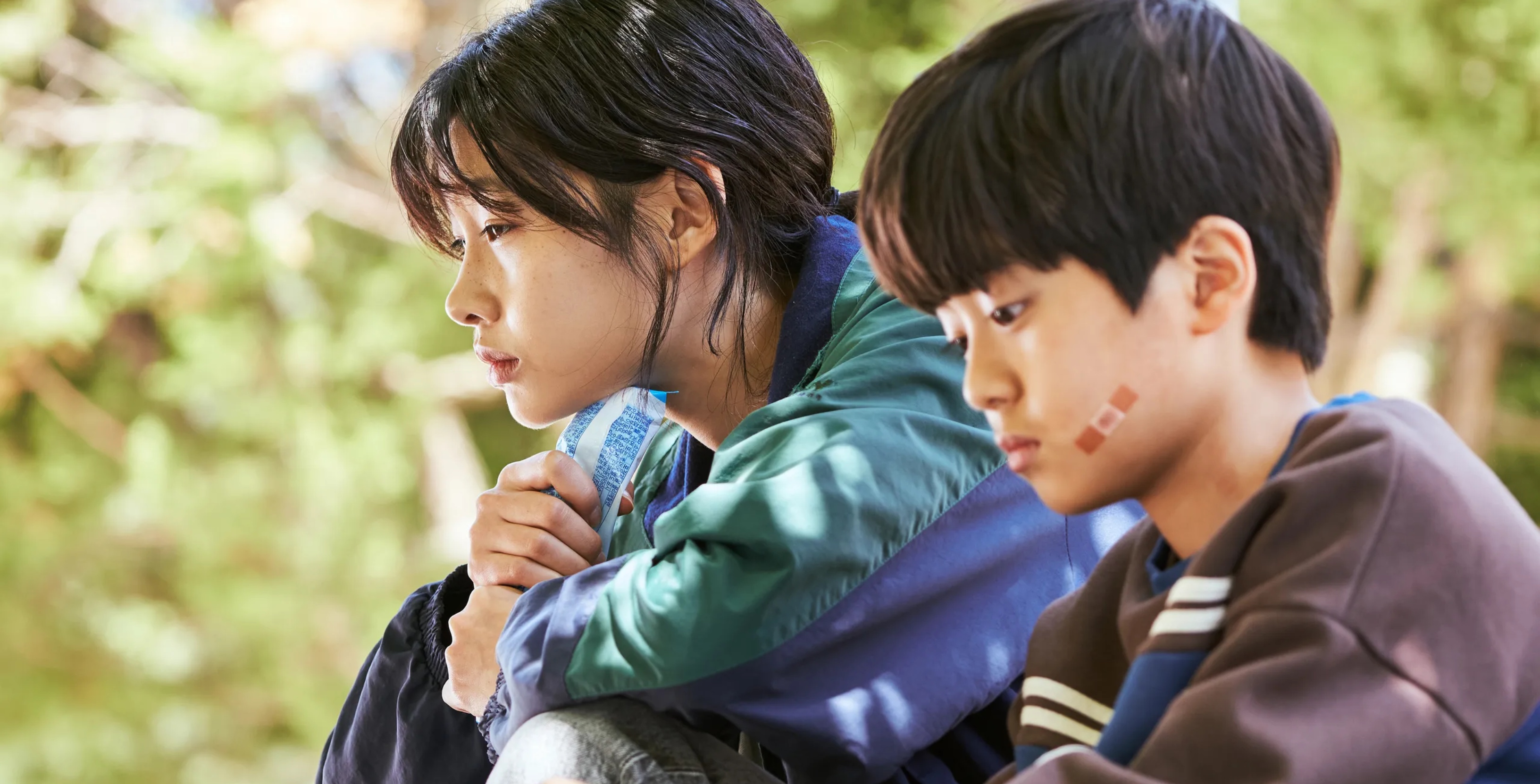 HoYeon Jung is new to the overwhelming success from 'Squid Game'
Compared to her co-stars, Jung is new to the acting industry. Her fellow actors Park Hae-soo and Lee Jung-Jae are widely recognized by K-drama fans for their roles in Prison Playbook and movies. As Squid Game became a global sensation overnight, the main cast became stars in over 90 countries. But, the new level of fame was new to Jung.
According to Soompi, on You Quiz on the Block, the actor explained she has received Instagram follows from some of Hollywood's most recognized celebrities like Drew Barrymore and Zendaya. For a model-turned-actor, the sudden rise to stardom can be overwhelming.
"While I'm so thankful, there was also a time when I cried in front of my friend out of fear. My friend told me then, 'Snap out of it. It'll disappear soon.' Those words became courage for me. I'm trying to move forward while thinking that I should experience feeling all these emotions, then start anew," said Jung. In a previous interview, she often asked herself, "Will I be able to do this?" during her audition and filming. But, Jung admits those butterflies and nerves will take time to go away.
HoYeon Jung got into acting after a drop in her modeling career
RELATED: 'Squid Game': K-Drama Generates Millions in Value for Netflix
Deciding to venture into acting can come from circumstances. During her guest appearance on You Quiz on the Block, Jung reveals one of the reasons she decided to become an actor. While she was known worldwide as a top model, her career was not all that secure.
"It's true that I had a great career as a model. However, there were a lot of ups and downs within me. My career was rising overseas, but then I started to lose jobs one by one, and my shows were canceled one by one. I experienced slowly drifting apart from that place. That was the moment I decided, 'I have to officially try acting,'" said Jung.
As a model, Jung explains she had a lot of alone time. To entertain herself, she often watched movies and TV shows. "From a certain point on, those became my hobbies," she said. Her new interest in acting had her thinking she could also give it a try. The ability to escape reality through acting became her motivation. Amid the success of the K-drama, Jung tries to stay humble.
How did she prepare for her role as Kang Sae-byeok
RELATED: 'Squid Game': Wi Ha-joon Fangirled Working With Hollywood Actor Lee Byung-hun
Jung played the main role of Kang Sae-byeok, a defector from North Korea. For the character, Jung had to do some research to get it right. North Koreans have a different dialect and speech pattern than South Koreans. To bring Sae-byeok's story across accurately, Jung worked with a speech coach.
In Squid Game, Sae-byeok joins the Games to win the cash prize to pay someone to get her mother out of North Korea. She also makes a promise to get her younger brother out of the orphanage. To better understand the character, Jung watched many documentaries.