'Squid Game' HoYeon Jung Listened to This 1 Song to Prepare for Her Heartbreaking Scene With Ji-yeong
'Squid Game' was HoYeon Jung's first audition and acting role. She used a song by Sanulrim to get inspired for her tear-worthy scene in the marbles game.
Netflix's Squid Game was HoYeon Jung's first job as an actor after a successful career as a model. She plays the role of Kang Sae-byeok, a North Korean defector, who joins the Games to win the cash prize. Fans became enamored with her emotional portrayal of the character on screen. Jung's first acting role required a lot of preparation and research. In an interview with Vogue, the now famous actor explained she listened to one song to prep for Squid Game.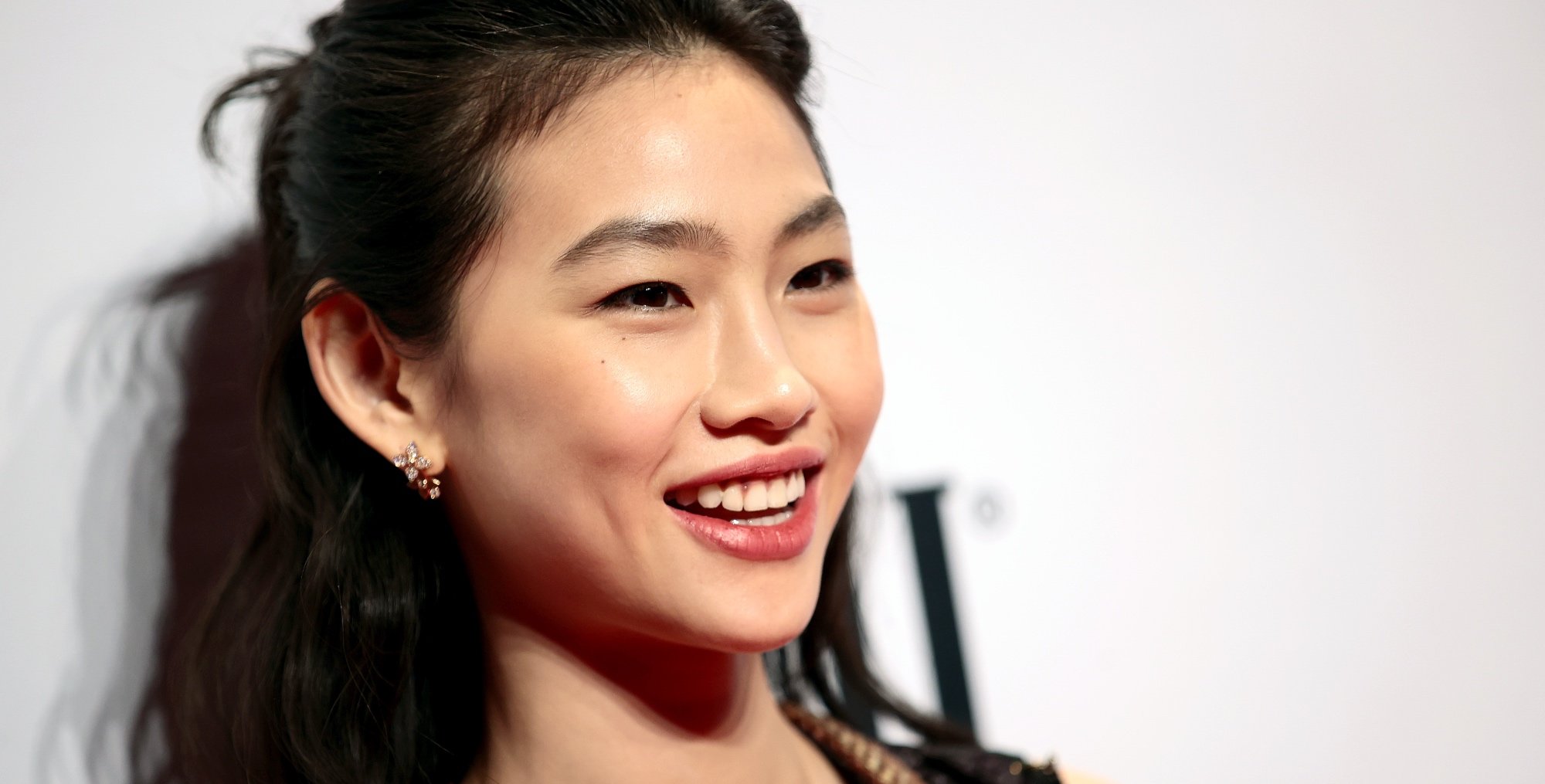 Who was HoYeon Jung before 'Squid Game'?
Jung was already a household name but not in the acting industry. The 27-year-old is one of South Korea's top models who got her start when she was a teenager. She rose to fame when appearing on the competition series Korea's Next Top Model. As Jung rose to notoriety in the fashion industry, she walked for luxury brands like Louis Vuitton, Max Mara, and Fendi.
In 2020, Jung took on a new career path and signed with Saram Entertainment. Jung explained she took up acting after noticing a sharp decline in her modeling career. In an interview with W Korea, Jung explains she took up acting after many lonely days during her modeling career.
"I consoled my loneliness with movies and books, which led to the desire of expressing what I felt from them through acting," said Jung. Squid Game was Jung's first acting role and her first audition in her new career. After landing the role, Jung had to do extensive research and find the inspiration behind her character.
HoYeon Jung listened to different musicians to prepare for her first role and one particular scene
Vogue allowed fans to spend an entire day with Jung from morning until night. The supermodel/actor's life is like anyone else's. Jung visits her best friend and son, has lunch, meets up with her Squid Game co-stars, and listens to music. Playing Sae-byeok was the first time Jung could portray her acting skills on screen.
While visiting the Hyundai Card Music Library, she explains she listened to a lot of music to prepare for the K-drama. According to Jung, the infamous and emotional scene between Sae-byeok and Ji-yeong (Lee Yoo-mi) has a playlist.
The scene she is referring to is when the two characters talk about their ambitions and lives. To feel the necessary emotions for the scene, she listened to artists Sanulrim, Yoo Jae-ha, and Kim Kwang-seok.
The Squid Game actor revealed one song in particular that she listened to repeatedly. Sanulrim's "Reminiscence" prepared her for the intense emotion during the marbles scene. Hearing the song while watching Squid Game might make fans cry even more than they originally did.
What's next for the actor and model after 'Squid Game'?
The main cast of Squid Game never expected the global stardom the K-drama received after its release on Netflix. Jung's co-stars, like Oh Yeong-su, explain life has drastically changed. While Squid Game's other actors like Park Hae-soo and Wi Ha-joon have gone on to star in new K-dramas like Chimera and Bad and Crazy, Jung's next acting role is still unclear.
After Squid Game, her modeling career skyrocketed again as she became the global ambassador for Louis Vuitton and has campaigned for Calvin Klein. According to Korea JoongAng Daily, Jung is taking her new career one step at a time.
"The most important homework I have to do is to make sure every step I take from now on is a sturdy one. I am often reminded of what director Hwang told me, that the entire process is made up of small steps. Even though this is a big thing right now, that doesn't mean that I have become someone hugely different. I'm just myself," said Jung.
Fans will have to wait and see what new riveting role Jung will astound fans with next.