'Squid Game': HoYeon Jung Reveals Scene That Made Her Cry in Real Life
Squid Game arrived on Netflix in September and has been a big talking point among viewers ever since. Created by Hwang Dong-hyuk, it's a Korean survival drama chronicling individuals on the verge of financial ruin who receive invitations to compete in childhood games for a massive cash prize. It sounds innocent at first, but the catch is, one wrong move can get them killed.
The show features a lot of moments that are real tearjerkers, leaving viewers emotional and crying. Apparently, it wasn't just hard on them but also for some of the actors. That includes HoYeon Jung, who admits there's one scene that had even her in tears.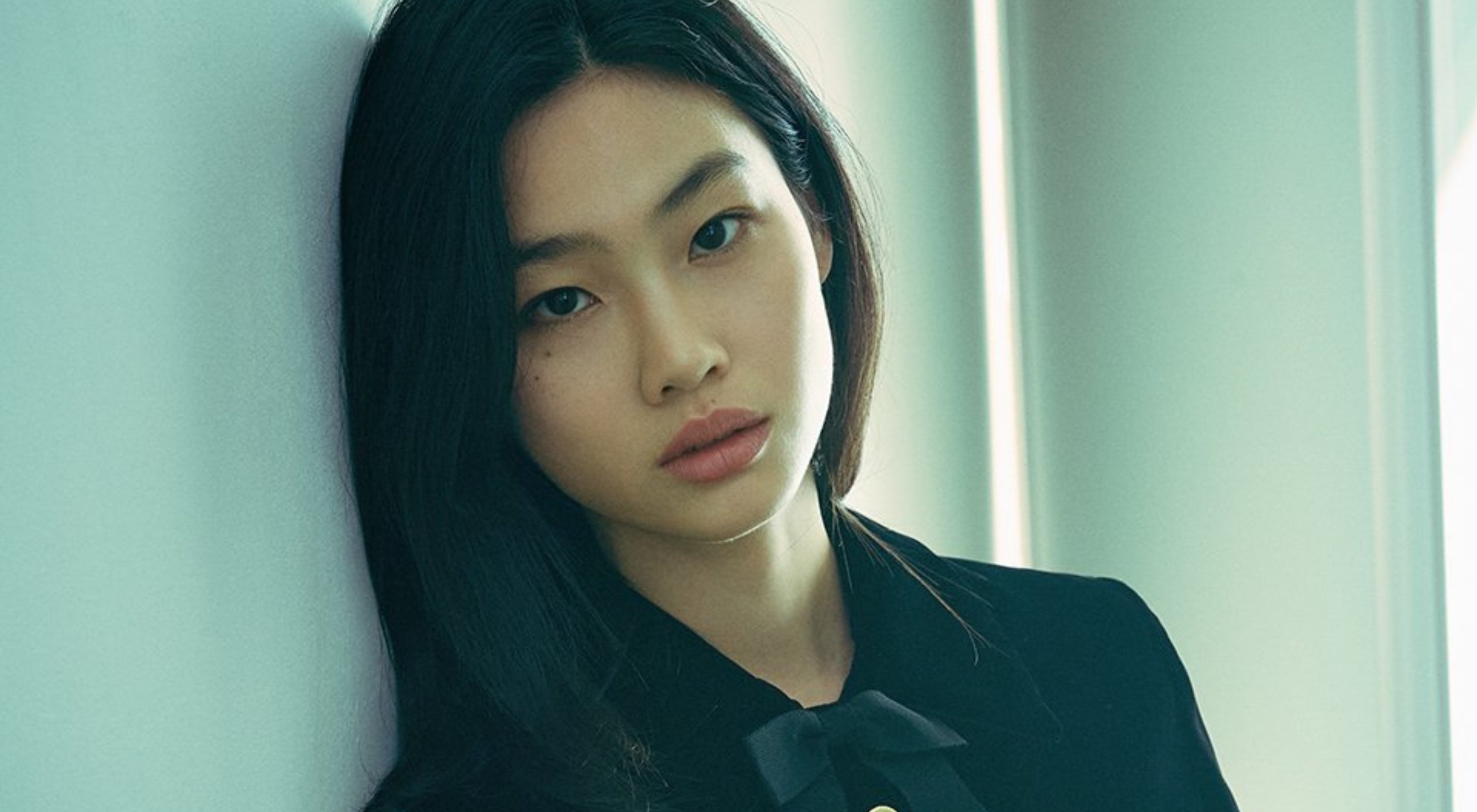 The marbles 'Squid Game' episode was one of the most emotional
While there are many tense moments in Squid Game, HoYeon says it's the sixth episode that was most difficult for her.
In the episode, the remaining players are told to pair up in teams of two to play a game of marbles. HoYeon's character Sae-byeok chooses to play with Ji-yeong (Lee Yoo-mi), figuring they have good chances of winning against any opponent. But in a surprise twist, the announcer reveals the teammates will be playing against one another.
When the game kicks off, Ji-yeong and Sae-byeok are slow to start, spending much of the time discussing their pasts and what they would do with the winnings. Ji-yeong, touched by Sae-byeok's plans for her family, decides to sacrifice herself to save Sae-byeok.
HoYeon Jung was 'sobbing' reading the script
HoYeon reflected on the making of Squid Game to TIME, mentioning she "cried a lot" when she first got the script. Asked which scene, in particular, left her in tears, she said it was the one "when Ji-yeong and Sae-byeok were talking to each other."
"I felt that the lines themselves were very well written by the director, and I saw this interview where he said that he envisioned this scene to be one with two people who are the most innocent out of all the contestants," she explained, possibly referring to an interview that Hwang did with Netflix Korea, where he discussed the differences between Ji-yeong and Sae-byeok and the other players.
"When I read the script I was sobbing," HoYeon added. "It was one of the big excitements for me to meet Ji-yeong in person. Because at that time I had to imagine Ji-yeong from the script, but when I met [Lee] at the table reading, I just felt that she's the one."
Eventually, HoYeon's character would also meet a tragic fate after the next game, the glass bridge. Severely wounded by a piece of broken glass, she was defenseless as Sang-woo finished her off to make way for the sixth and final game. The competition was ultimately won by Gi-hun.
Will there be another season of 'Squid Game?'
When asked about the possibility of another season, Hwang didn't rule it out. He told Variety that it's just not something he's actively working on now. But if it does happen, don't expect to see HoYeon, given Sae-byeok's death.
"To be honest, I have never thought about [participating in] the next season, because I am dead," she teased in an interview with The Korea Herald. "We should all wait for brilliant imagination and ideas from the director and Netflix. Let's wait together."