'Squid Game': HoYeon Jung's Mindset About Aspiring for Hollywood Has Changed Since K-Drama Success
The news surrounding Squid Game has not diminished since its premiere on Netflix in October. The Korean drama's main cast has experienced new levels of success in Hollywood never before achieved by South Korean actors. Squid Game's HoYeon Jung and the cast have been nominated for the SAG Awards in multiple categories. The actor/model looks back at her groundbreaking rise in acting and her aspirations moving foward.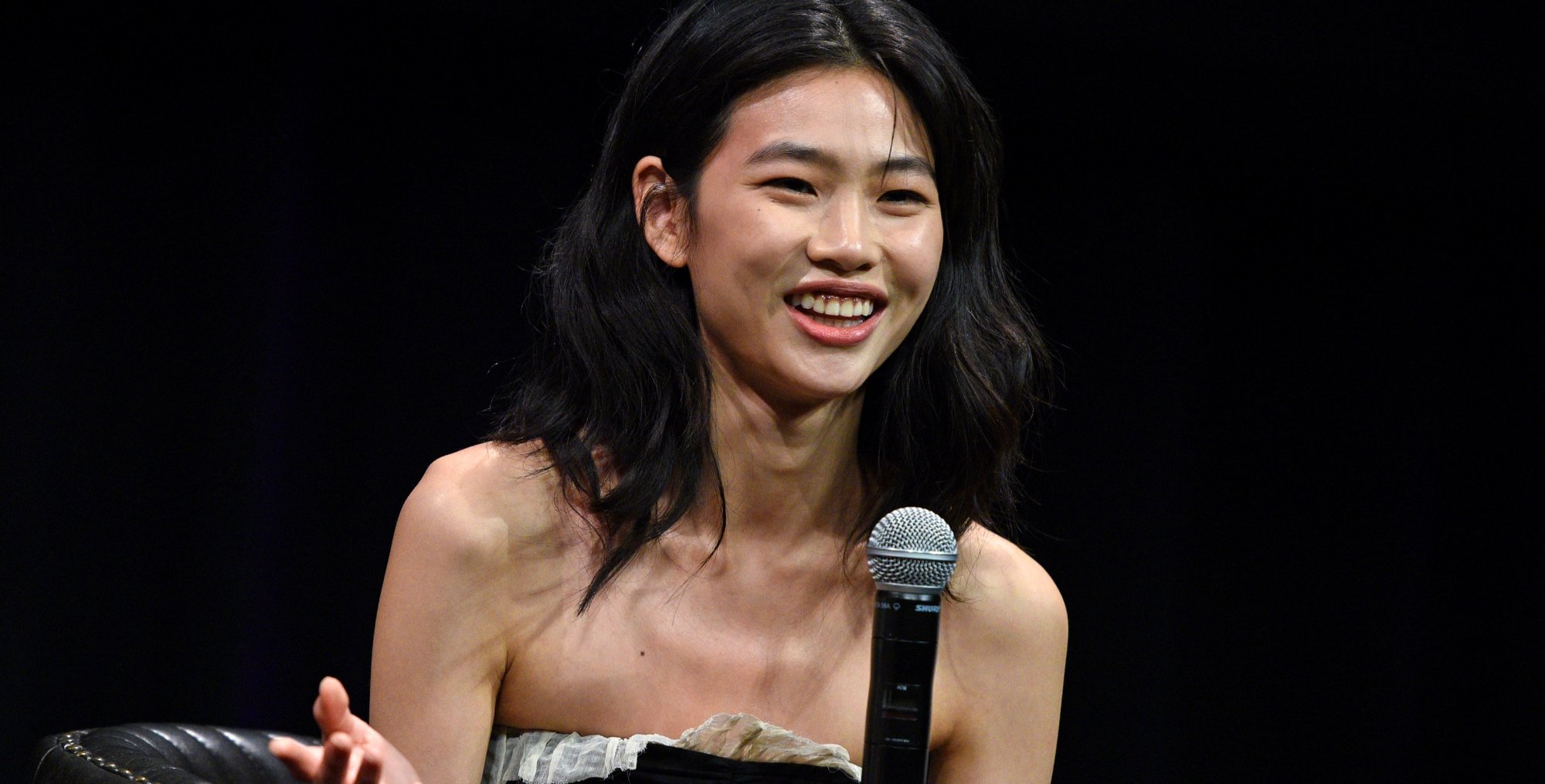 HoYeon Jung and the 'Squid Game' cast are nominated for a SAG Award
The success of the K-drama's cast is not letting up. Actor Oh Yeong-su, who played the role of Il-nam, took home the award for Best Performance by a Supporting Actor in a Series, Limited Series, or Television Movie at the 2022 Golden Globes.
According to Deadline, the SAG Awards recently announced its nominees, with Squid Game dominating multiple categories. HoYeon is nominated for Outstanding Performance by Female Actor. Also Outstanding Performance by an Ensemble in a Drama Series alongside the main cast.
Upon hearing of her SAG Award nomination, HoYeon expressed, "Working on this series, and acting for the first time, I thought about how creating something 'together' and 'as an ensemble' just might be the true value of our society," according to NME.
But for the new actor, HoYeon's mindset about reaching Hollywood has changed after seeing the impact the K-drama has created.
HoYeon Jung's ideas about reaching fame as an actor changed thanks to 'Parasite' director and the K-drama
The model and actor became the first South Korean to appear solo on the cover of Vogue Magazine. In her interview with Vogue, she reveals Squid Game drastically changed her mindest about her career. After overnight success, HoYeon did not know how to adapt to fame.
"I don't know why, but I couldn't eat. I was so confused, and it was so chaotic. I didn't believe it. I didn't trust it," said HoYeon. The conversation turned to the surmounting success K-culture has experienced with BTS and Parasite. HoYeon explained her idea to reach Hollywood as an actor has shifted.
"I have always wanted to go to Hollywood and to act in America, and I still do. But Squid Game changed my mindset. It doesn't have to be an American movie or a European movie, it's the story and the message that are more important," said the K-drama actor.
Part of the reasoning behind her change in outlook is thanks to director Bong Joon-ho. Bong's Oscar speech included praise for Martin Scorcese. He quoted Scorcese saying, "the most personal is the most creative."
Bong's speech deeply moved HoYeon. "Who am I? Who are we as human beings and a society? These are the worries I need to have to do this job. But it's so much fun," said HoYeon. Despite the fame, Squid Game's HoYeon remains humble.
What will the 'Squid Game' actor do next?
While fans eagerly await Squid Game Season 2 by Hwang Dong-hyuk, HoYeon's character in the K-drama will not likely make a return. According to the director, the new season will mainly focus on Seong Gi-hun and his efforts to try and take down the Games organization.
According to the K-drama's final episodes, HoYeon's character, Kang Sae-byeok, met an untimely demise. The character's death both shocked and left fans heartbroken. There is little room for her inclusion in a second season. So what is next for HoYeon? The actor continues her career as a model and brand ambassador.
But HoYeon has not revealed any plans to star in a new K-drama or on-screen work. She is still focusing on the continuing fame of Squid Game.