'Squid Game': Hoyeon Jung's Sae-byeok Audition Was so Intense She Needed a Nap
Squid Game fans fell in love with Hoyeon Jung and rooted for her character, Sae-byeok, even though she was competing against Gi-hun (Lee Jung-jae). The Netflix hit was the Korean model's first series television role and has paved the way for future roles. Just auditioning was so intense for Hoyeon that she needed a lot of rest.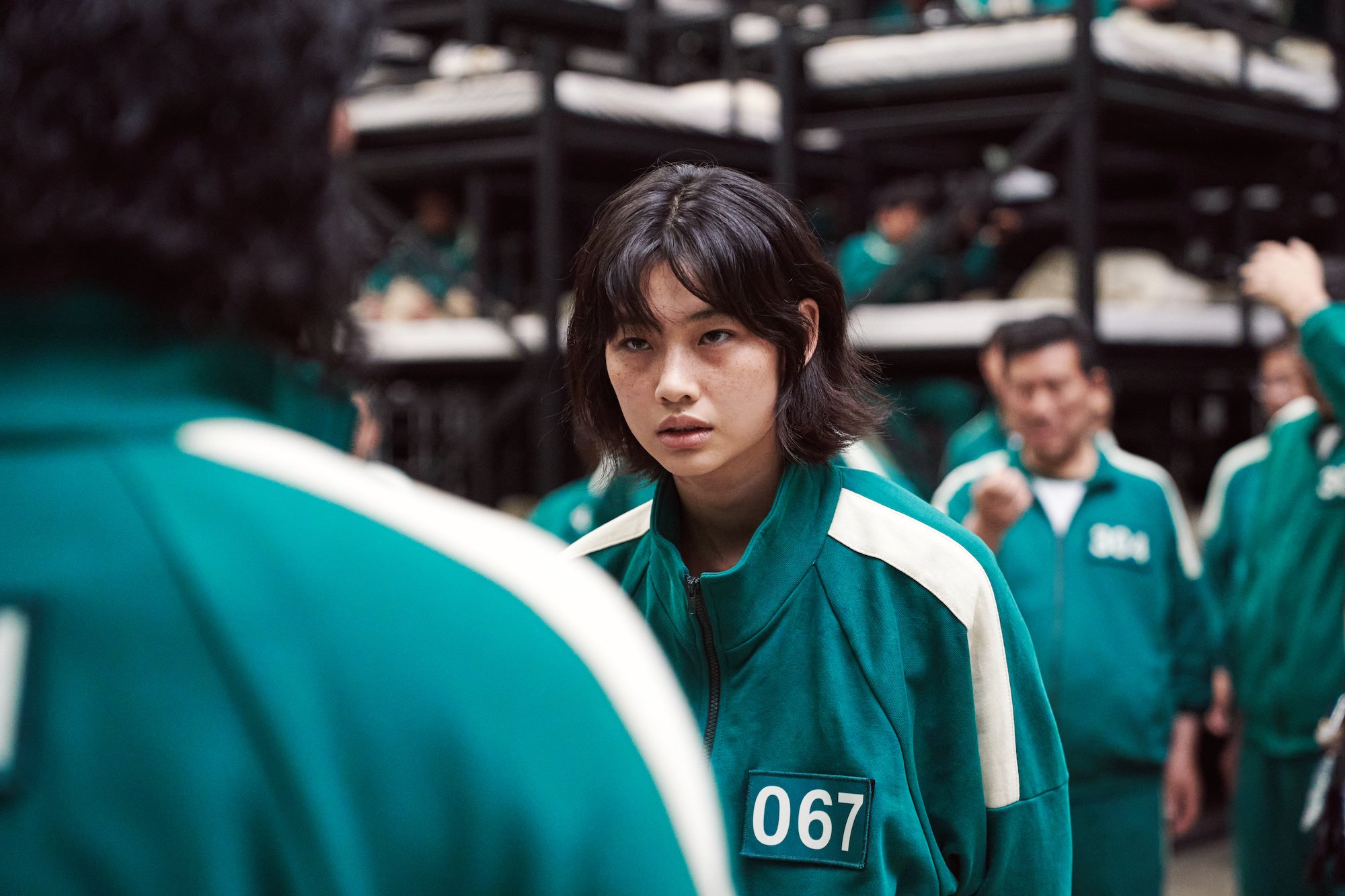 Going by simply Hoyeon, she joined the Squid Game cast and writer/director Hwang Dong-hyuk for a discussion at Chapman University. The Hollywood Reporter released the panel on their Awards Chatter podcast on March 29. Here's why Hoyeon was so exhausted by the audition.
Hoyeon Jung was exhausted before she even met 'Squid Game' director Hwang Dong-hyuk
Like most auditions, Squid Game began with Hoyeon putting herself on tape for the casting directors. Just learning the lines and performing a scene or two for that wiped her out.
"I sent the self tape to the director and I didn't expect it at all," Hoyeon said on Awards Chatter. "I was just happy that I finished the self tape. What does that feel like, right? I just wanted to take a nap or whatever."
Getting a 'Squid Game' callback was no relief to Sae-byeok actor Hoyeon Jung
Hoyeon's hard work paid off because Hwang wanted to see her. That only increased her stress though.
RELATED: 'Squid Game' Season 2: Creator Teases Sae-byeok's Potential Return
"But after a few days I got some feedback from the team that the director wants to see you in person," Hoyeon said. "That doesn't make you happy I think at all. More like terrifying you because you've got to have the pressure that you have to be better or you have to show something to the director. There's no more retake because it's an in person meeting. So I couldn't sleep even more."
The reason the audition was so intense
A Squid Game fan could imagine that any Sae-byeok scenes they chose for the audition would be intense. For a new actor like Hoyeon, it was a lot. 
RELATED: 'Squid Game' Lee Jung-jae and Hoyeon Jung Left Baffled by Interviewer's 'Ignorant' Question
"There were some very intense scenes for the audition," Hoyeon said through a translator. "And when I first was thinking that this was a character that I have to fully understand and portray, I think they just felt so intense. I was given three scenes for the audition and usually I was told the directors will give you the most important scenes to the character. They were indeed extremely intense."
Sae-byeok was a street pickpocket because she was so desperate for money. So the game seemed like a good opportunity to her, even though she saw the deadly consequences. To prepare for the role, Hoyeon did some background work.
"I wasn't very familiar and it hadn't been that long that I approached acting in a methodical way," Hoyeon continued through the translator. "I just butt heads with the notion of acting right away. So the first thing that I did without giving it too much thought was I began writing a journal about the character Sae-byeok. And really what I did was I put in the time so I think at the end of the day, it was the amount of time that I put into the characters  as well as physical practice to express this character."
RELATED: 'Squid Game': Lee Jung-jae's Theory About Gi-hun's Role In Season 2