'Squid Game' Creator Hwang Dong-hyuk Sold His Laptop, Gave Up on Writing
Everyone wants 'Squid Game' creator Hwang Dong-hyuk's next show, but once he was so desperate he gave up on writing and sold his laptop.
Squid Game made writer/director Hwang Dong-hyuk a hot, in demand creator. Hwang still remembers the hard times he had when he was writing Squid Game. This was in 2008 and 2009 originally. It took 10 years to get the project to Netflix.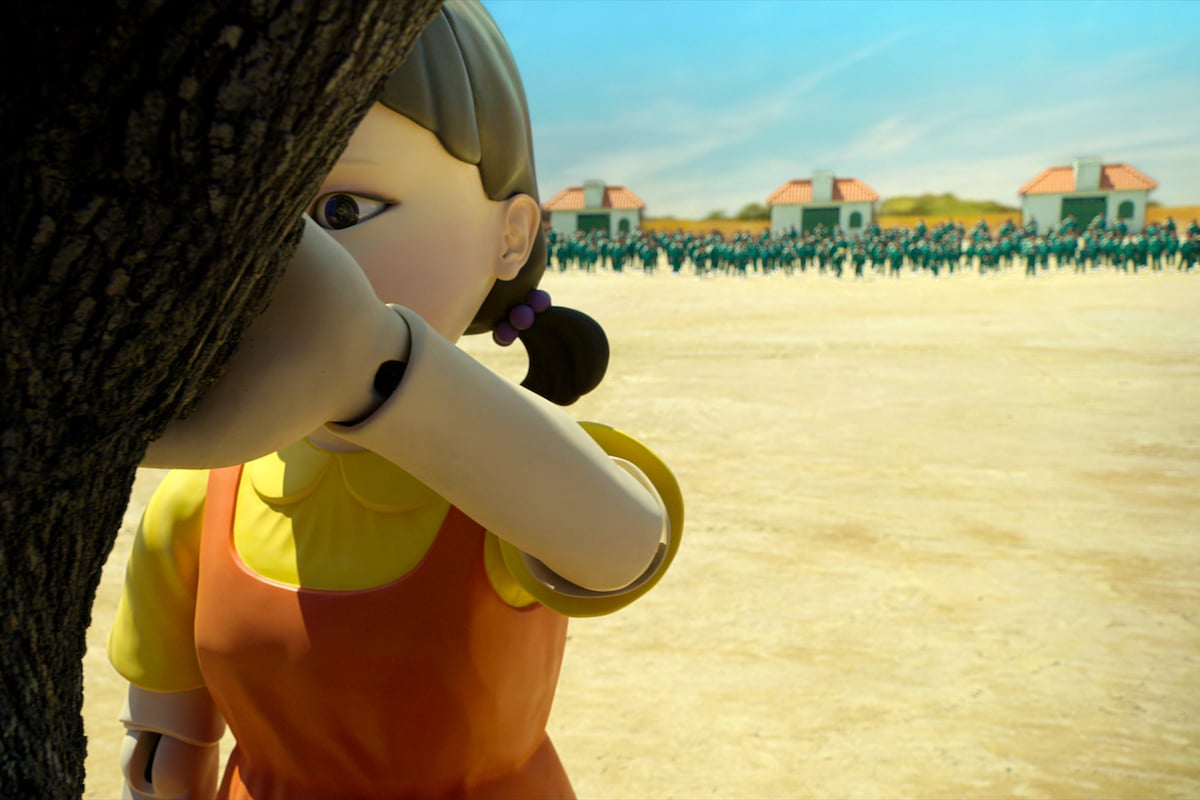 Hwang was on a panel with the cast of Squid Game at Chapman University. The Hollywood Reporter broadcast the panel on their Awards Chatter podcast on March 29. Here's Hwang's story of selling the laptop on which he wrote Squid Game because he was so desperate for money. 
Hwang Dong-hyuk was broke when he created 'Squid Game'
Describing the life of a struggling writer/director in South Korea, Hwang remembered how poor he was. He didn't even have enough money in the bank for simple necessities.
"I only had $5 in my account when I was writing Squid Game back in 2008," Hwang said on Awards Chatter. "I tried to withdraw 10 bucks from the ATM machine. It rejected. I checked at the counter and they said said, 'You only have $5.'"
Writing 'Squid Game' didn't pay creator Hwang Dong-hyuk's bills 
Hwang had the idea for Squid Game when he was so desperate for money. But, by the time he finished his third draft, he needed money more than a development deal.
"The laptop I wrote the original script in 2009 after I finished the third draft, I sold it because I had no money," Hwang said. "The third draft, I thought this is the last draft. I'm not going to write, never again. So I just sold my laptop. I got $700 out of it and used it for a few months to live."
Between 2009 and 2019
Fortunately, Hwang did make a living as a director soon. It was a roller coaster, but he ultimately earned the clout to revive Squid Game.
After that, in order to survive and make it as a film director, I was put in the position where I had no choice but to do anything possible. And like you mentioned, my film Silenced created a lot of social impact as well as did quite well at the box office. However, the film is based on a true story that's very dark and troubling. And I had to experience a period where I was kind of in depression. After that, in order to overcome the depression, I wanted to work on a comedy film which led to my next work which was Miss Granny. Luckily, Miss Granny did much, much well compared to Silenced at the box office. 

Hwang Dong-hyuk, Awards Chatter podcast, 3/29/22
Before Squid Game, Hwang used his clout to make another personal film. Unfortunately, it was not the smash that Squid Game became.
"After that film, I finally thought that I now had the opportunity and room to create what I really want to create as a director," Hwang said. "That led me to my third film which was The Fortress. Unfortunately, Fortress did not do as well at the box office. It was not a box office hit so to speak. However, critically speaking, it received the most amount of acclaim among all of my  works and to this day it remains as one of the most beloved pieces of work I have created."