'Squid Game': Is the Netflix K-Drama Eligible for an Emmy?
According to the Emmy Award's 'foreign content' rule, K-dramas are excluded from being nominated because they air on South Korean television. 'Squid Game' breaks another threshold and becomes eligible for an Emmy as it was created, produced and exclusively released by Netflix.
The hit Netflix Korean drama Squid Game reached a level of success the main cast and fans never expected. It became the most-watched K-drama on the steaming platform since its debut in 90 countries. With the drama's popularity, fans wonder if Squid Game will break another record and be the first to be eligible for an Emmy award.
The Emmy Award's already presented its winners for 2021 in Sept. The list of nominees was limited because many series did not meet the time frame for eligibility. Due to the Coronavirus pandemic, many hit series missed their original premiere dates on television. K-drama fans will be delighted to know Squid Game is now more than eligible to be nominated in 2022.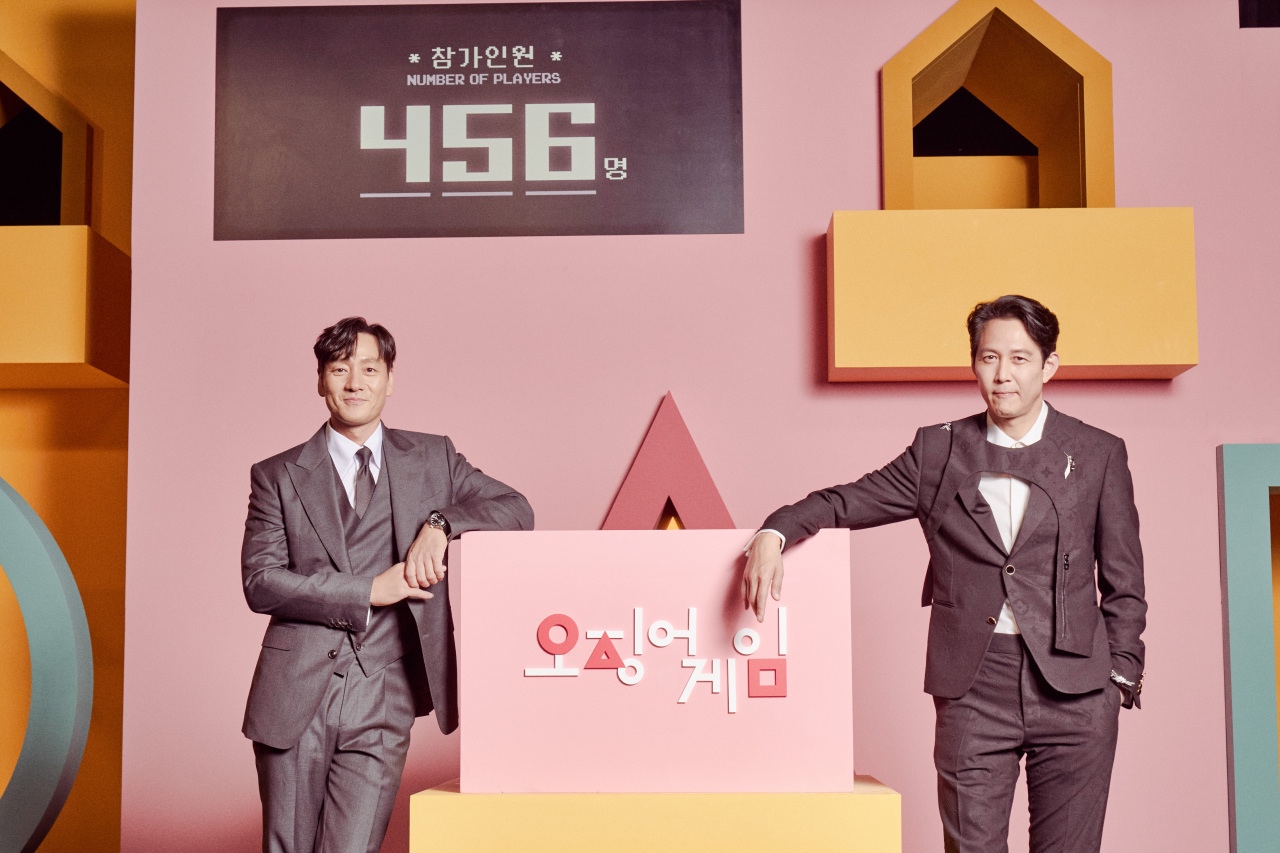 Why is 'Squid Game' different from other K-dramas ?
K-dramas have had an extensive fan base for years. Since the globalization of Korean content and culture, K-dramas have broken away from cable television to become hits on streaming platforms like Viki, iQiyi, and now Netflix. Die-hard K-drama fans will agree that there are many award-worthy K-dramas besides Squid Game. So what made this Netflix original drama so popular amongst casual fans?
According to Vogue, fans became enthralled with its gore and brutality that differs from most series. Fans also found that director Hwang Dong-hyuk's use of childhood games turned into a deadly battle royale refreshing. Part of the lure also came from Hwang's backstory to how he developed the script and its rejection by studios for 10 years. Vogue also explains the K-drama has a universal story, "specifically its implicit critique of capitalism and exploration of class anxiety."
Unlike other survival shows, the players participate willingly despite witnessing its fatal outcomes. A global audience is more accepting of a storyline like Squid Game's. "The world has changed. All of these points made the story very realistic for people compared to a decade ago," said Hwang for the Times.
Does 'Netflix's 'Squid Game' meet Emmy eligibility requirements?
Yes, Squid Game meets all requirements to be nominated for an Emmy in 2022. A foreign drama or series is often excluded from the nominations list at the Emmys, according to IndieWire. The reasoning is because they do not fit the one eligibility rule when regarding foreign content.
"Foreign television production is ineligible for Emmys unless it's the result of a co-production (both financially and creatively) between U.S. and foreign partners, which precedes the start of production, and with the intent to show on U.S. television," explains IndieWire. Many K-dramas become ineligible because Korean broadcast television companies produce them. A Netflix K-drama can stream on the platform while also premiering in Korean on tvN, SBS, and other networks.
Squid Game once again breaks from the K-drama mold. The K-drama was exclusively created and produced by Netflix and streamed on the platform. Netflix is an American company, and Squid Game never premiered on South Korean cable television. Therefore, Squid Game meets all the markers to be eligible for an Emmy.
'It's Okay to Not Be Okay' is nominated for an International Emmy
While Squid Game is now eligible for a 2022 Emmy, another Netflix K-drama is in the running for an award in 2021. On Sept.23, the International Academy of Television Arts & Sciences announced its nominees. The 2020 K-drama It's Okay to Not Be Okay is included in the nominee's list in the mini-series category. It's Okay to Not Be Okay and the competition reality show, The I-Land, are both running for an International Emmy.
The Netflix K-drama debuted on the platform from June to August 2020. For the International Emmys, the eligibility date differs. A television series must debut between Jan. 1, 2020, and Dec. 31, 2020. Seeing as many K-dramas are one season and often 16-episodes, It's Okay to Not Be Okay falls in line. The K-drama was a hit in the romance genre on Netflix as it entailed a cold-hearted and successful children's book author and a psychiatric hospital employee falling in love.