'Squid Game': K-Drama Generates Millions in Value for Netflix
It is unlikely to not hear about the success Squid Game has amassed since its premiere on Netflix since September Squid Game became the first Korean drama in Netflix's history to hold the number one spot globally in over 90 countries. A month after its initial debut, Squid Game generated more impact value than expected. Netflix revealed just how much the K-drama made for Netflix compared to its original production cost.
Netflix co-CEO even stated Squid Game is Netflix's biggest success in its history. Global K-drama fans and casual viewers can not stop talking about the drama as it depicts the sizeable social gap between the rich and the poor. Four hundred fifty-six players with surmounting debt get the chance to win a million-dollar prize. The catch? The childhood games they play have fatal consequences.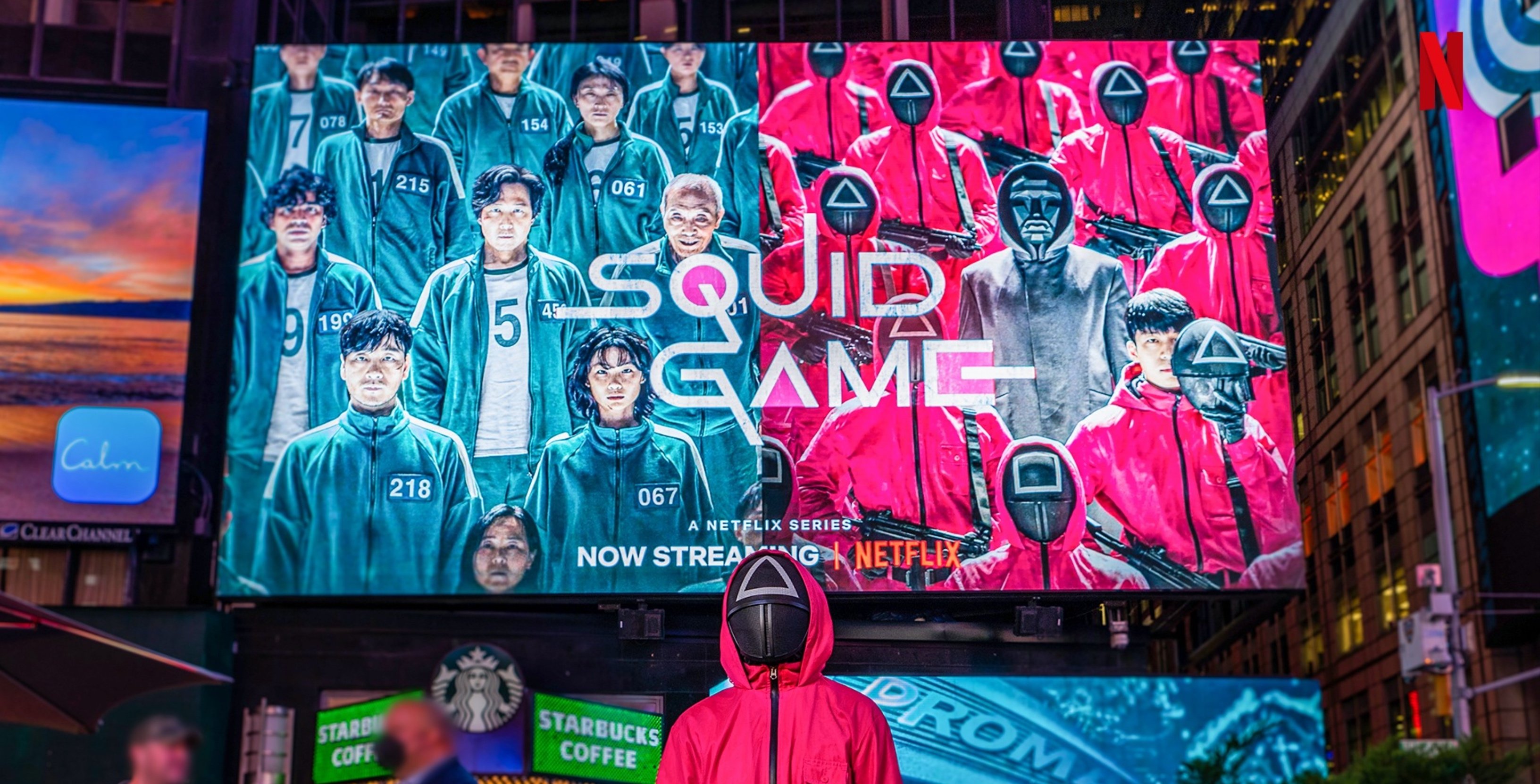 Netflix's 'Squid Game' generated almost $900 million in value
According to Bloomberg, Netflix received a considerable value number from Squid Game. It is important to understand that "impact value" does not signify the income amount Netflix will see from the K-drama. Impact value is an internal metric used by Netflix to determine a show's value. In the documents seen by Bloomberg, Squid Game has generated $891.1 million in impact value.
The impact value number is based on various factors like viewership numbers since the K-drama's premiere. The confidential document revealed 132 million people watched at least two minutes of the K-drama over 23 days since its launch. Bloomberg also states 89% of its viewers watch 75 minutes or one episode. The numbers show 87 million viewers watched the entire series in 23 days.
The Netflix document is the clearest picture viewers have of how successful the K-drama has become. But, Netflix keeps specific details and metrics under wraps leading the public to not fully know how profitable the K-drama is. A Netflix attorney told Bloomberg, "Netflix does not discuss these metrics outside the company and takes significant steps to protect them from disclosure."
'Squid Game' cost $2.4 million per episode
Squid Game not only stands out because of its storyline but for its cost. According to the Netflix document, the K-drama cost $21.4 million to produce. By most means, it did not burn a hole in Netflix's pocket to bring the drama to life on screen. Bloomberg estimates each episode of Netflix's Squid Game costs $21.4 million to make. Director Hwang Dong-hyuk and the drama's set designer used it to their advantage.
In a Squid Game commentary video for Netflix, Hwang, Park Hae-soo, Lee Jung-Jae, and art director Chae Kyung-sun discuss the creation behind the set. The beds were stacked to look like ladders to depict society's need to climb higher and higher for success.
Viewers were astounded by the drama's detailed set design. Before the marble game, the players congregate in an all-white room. Park explains it had a dream-like effect while Chae wanted to create an "unknown" space. The room had an uncomfortable foreboding feel to it. Park explains that even the gates looked real for the marbles game, as Hwang explains, the team added weeds that typically grow from under the walls.
The 'Squid Game' cast become global stars overnight
Many fans can say Hwang having to wait ten years for Squid Game to be picked up by a network was well worth it. When Hwang developed the K-drama, audiences were not ready for the bloody battle royal the drama was about. Netflix's Squid Game was released at the perfect time to hook audiences with a story they had never seen before.
The K-drama's fame also led its main cast to become stars across the world. Actors Park and Lee were already recognized among fans from their other successful dramas. But for model HoYeon Jung, Squid Game is her first acting role. According to Today Online, Jung made approximately $64,368 for nine episodes. It is estimated her net worth will only continue to grow.
The rest of the Squid Game cast has seen their popularity spike as they have received an overwhelming amount of followers on Instagram. Actor Oh Yeong-su, who played Il-nam, explains things have drastically changed as he gets calls and messages to star in commercials.