'Squid Game' Season 2: 3 Fan Theories and Storylines Fans Hope to See in the K-Drama
Squid Game is getting a season 2, and fans are eager to see if their theories will come true. The Netflix Korean drama finished on a surprising cliffhanger that left the door open to a continuing storyline. Director Hwang Dong-hyuk initially teased he had a couple of ideas in store for Squid Game Season 2, like the story of Front Man (Lee Byun-hun).
While Hwang initially explained he will stick to the basic storyline ideas he has in mind, fans still wonder if their detailed and calculated theories are correct. Some theories include characters returning from the dead to Seong Gi-hun (Lee Jung-jae) returning to end the Games.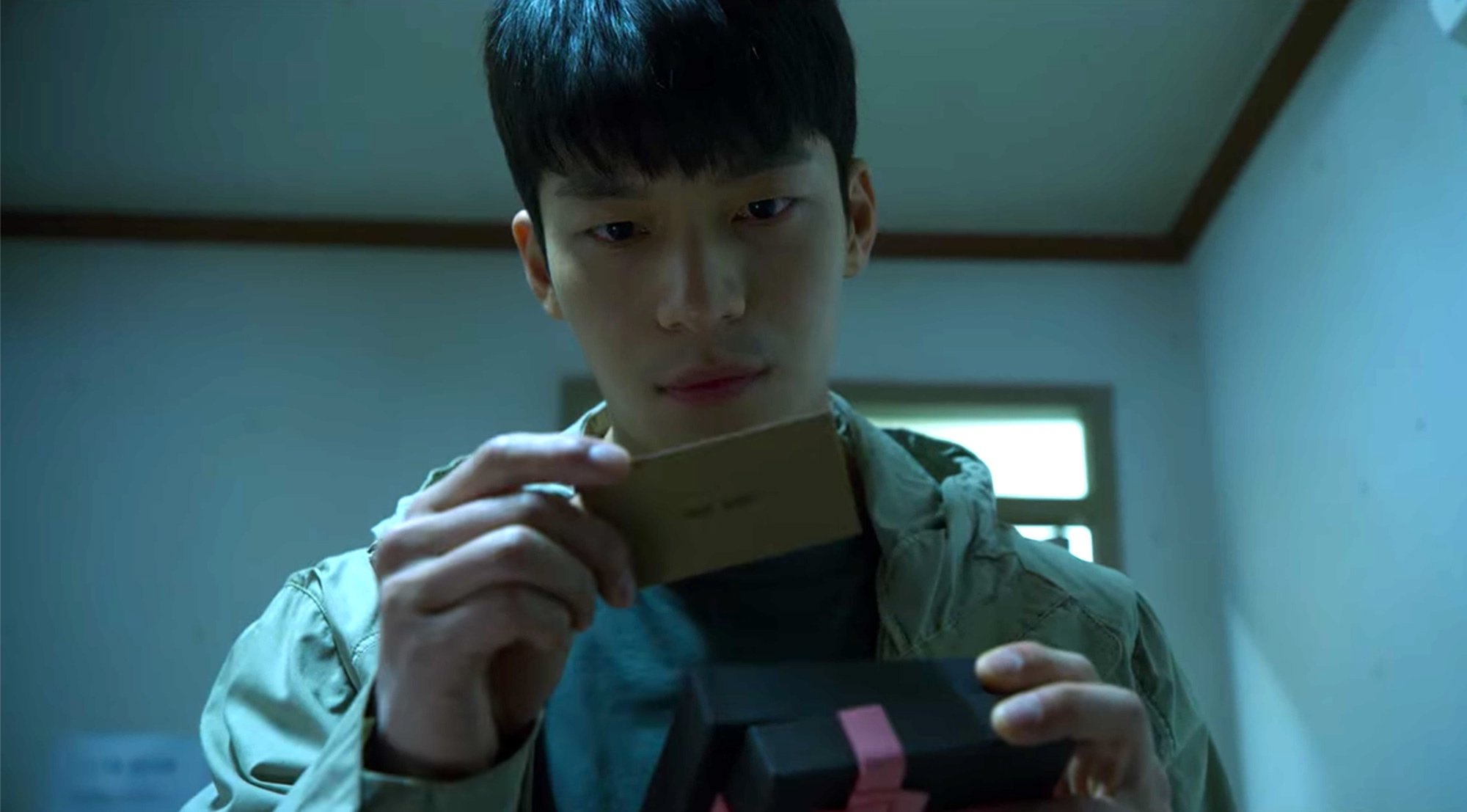 Fans refuse to believe Hwang Jun-ho is really dead in 'Squid Game'
Squid Game had many shocking twists and final deaths that broke fans' hearts. But one death that fans refuse to believe is concrete is that of Hwang Jun-ho (Wi Ha-joon). In the K-drama, Jun-ho is a police detective who infiltrates the Games to find his missing older brother. Fans soon learn his brother was the winner five years ago.
The storyline soon took a turn when the Front Man was revealed to be Jun-ho's brother. Fans were left in shock when he had no choice but to shoot his brother. But fans refuse to believe Jun-ho is really dead after falling off the cliff. Front Man later experience hallucinations or flashbacks about his brother. According to Decider, "The fact that we don't see a body suggests that Hwang won't just deal with flashbacks of the brothers' relationship in Squid Game Season 2."
Director Hwang Dong-hyuk teased he wanted to explore Front Man's story in 'Squid Game' Season 2
While fans became enthralled by the stories of the main players, they also fell in love with the complexity and secrecy behind supporting characters like Front Man. With Squid Game Season 2 confirmed by the director himself, fans wonder if he will stick to his promise of wanting to explore the character's backstory.
In an interview with The Times, Hwang explained Front Man's story would be more complex than Gi-hun's. Hwang In-ho was a diligent detective who threw away his sense of justice to join the Games and won. But, despite knowing the brutality of the Games, he stayed and climbed the ranks to be its controller. Fans theorize there is something more to the character than season 1 lets on.
On Reddit, one fan theorizes, "like Gi-hun, had been struggling for purpose after the win. He was living in a crappy dorm, didn't take care of his rent, was known to dodge calls from family, the solemn/dark picture of a light post, and he was reading "The Theory of Desire." What if participating as Front Man was his way of gaining control over his guilt?"
Will Gi-hun return to the Games as a guard and how will he succeed in stopping them?
The finale of Squid Game left fans with an unanswered and blasphemous question. Gi-hun calls the number on the card and re-enters the Game, leaving behind his opportunity to see his daughter. His drastic decision had many fans and even celebrities upset. But the finale served a greater purpose than fans realized compared to the alternate ending Hwang had in mind.
Gi-hun's decision left the door open for Squid Game Season 2 and theories. Fans theorize Gi-hun will try to find a way to end the Games with his new knowledge. But, how would he do it alone? According to Collider, there is the possibility that Gi-hun instead tries to take down the secret organization from the outside or create an alliance with Front Man.
Other fans theorize he will infiltrate the Games as a guard just like Jun-ho. Becoming a guard will also make leeway for audiences to finally understand the mystery of how guards are chosen, their backstories, and why they are all men.