'Squid Game' Season 2? Director Addresses the Possibility
The latest show to captivate the public is Netflix's Korean survival drama Squid Game, from writer and director Hwang Dong-hyuk. Released in September of 2021, it follows a group of financially struggling individuals who enter a competition in hopes of winning a huge cash prize. But one wrong play can have deadly consequences.
The show had viewers glued to the screen as they binged all nine episodes and hoping for more. But will there be another season of Squid Game? Hwang discussed the possibility in an interview.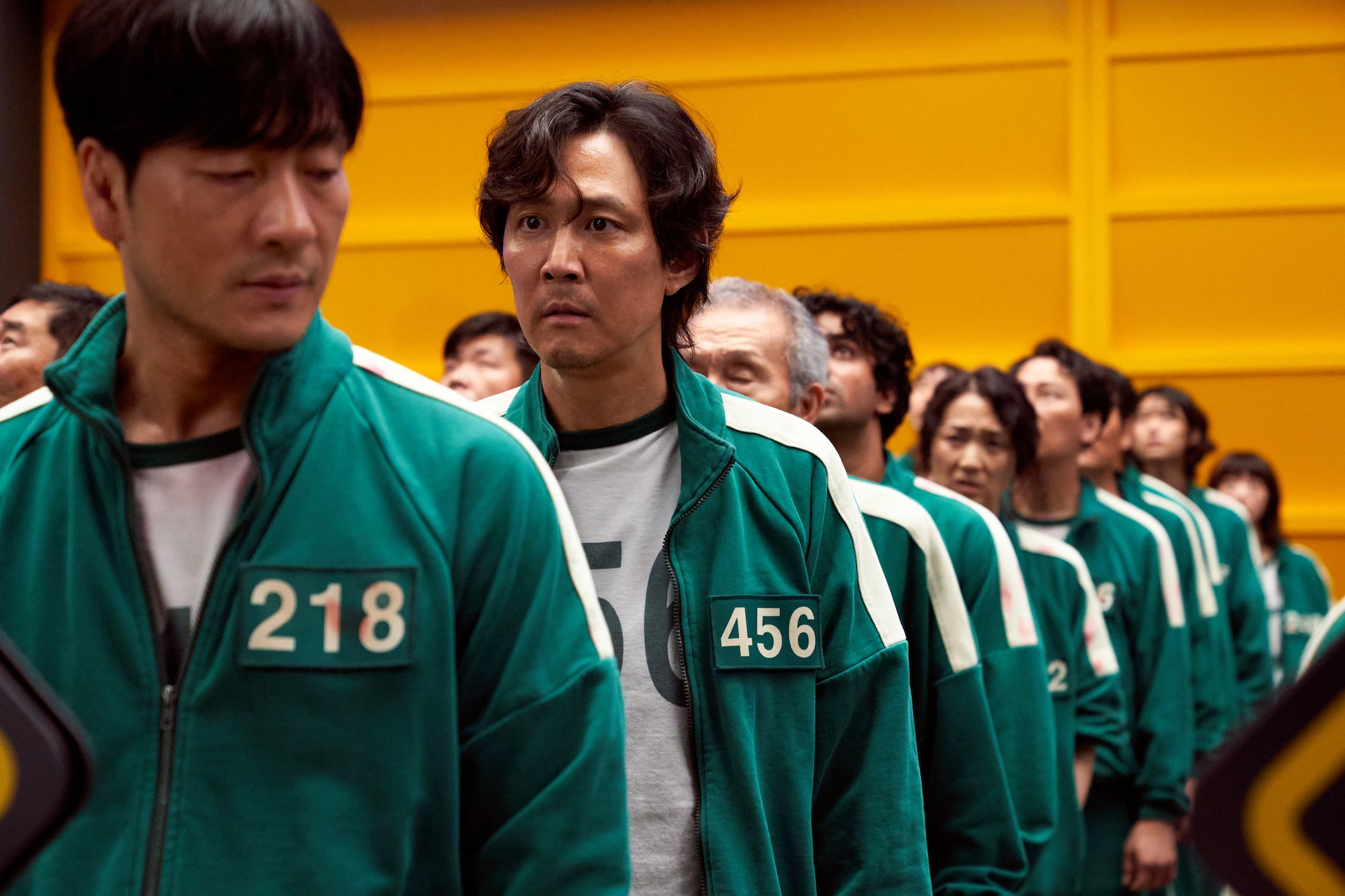 'Squid Game' has achieved the kind of success that a lot of shows don't see in the first season
Since it premiered on Sept. 17, Squid Game has dominated the Netflix top 10 list, news headlines, and conversations. It has a 100% rating on Rotten Tomatoes and is poised to be one of the biggest shows of the year.
"Squid Game will definitely be our biggest non-English language show in the world, for sure," Netflix co-CEO Ted Sarandos said during a conference in September, according to CNET. "[And there's] a very good chance it's going to be our biggest show ever," he added.
With that type of success, another season seems certain. But will it happen?
Hwang Dong-hyuk says he isn't thinking about a 'Squid Game' Season 2 at the moment
Hwang is amazed by the response to his show, which is his first after making mostly movies throughout his career. But doing another season isn't something that he's thinking about at the moment. As Hwang explained to Variety, creating and directing Squid Game was an arduous task that he's not ready to take on again.
"In my earlier days, I'd drink half a bottle of soju (Korean alcohol) to get the creative juices flowing. I can't do that any more," he said. "Writing ('Squid Game') was harder than normal for me as it was a series, not a film. It took me six months to write and rewrite the first two episodes. Then I consulted verbally with friends, and picked up clues for improvements through my own pitching and from their responses."
Rather than working on another season of Squid Game, Hwang told Variety that he's been writing a film called The KO Club, which features "a kind of inter-generational war premise."
"I don't have well-developed plans for 'Squid Game 2,'" he explained. "It is quite tiring just thinking about it. But if I were to do it, I would certainly not do it alone. I'd consider using a writers' room and would want multiple experienced directors."
That's probably disappointing news to some. But Hwang didn't rule it out completely — it's just not happening right now.
Watch the first season now on Netflix
If you haven't seen the show already, it's available to stream now. You just have to have a Netflix membership.