'Squid Game' Season 2: Director Won't Take Fan Theories or Expectations Into Consideration
Fans get their wish as director Hwang Dong-hyuk announces Squid Game season 2 is in the works. The highly acclaimed Netflix Korean drama astounded worldwide audiences. Neither Netflix, the cast, or its director expected the drama to reach the surmounting level of success it did. While K-dramas are often created to last for only one season, Hwang is already planning the storyline for season 2.
After the support, words of praise, and persistence of fans, Seong Gi-hun's (Lee Jung-jae) story will continue. But Hwang reveals he will not take fan theories and assumptions about the fate of some characters into account for the new season. Fans will have to wait and see how the K-drama continues after the shocking ending twist scene.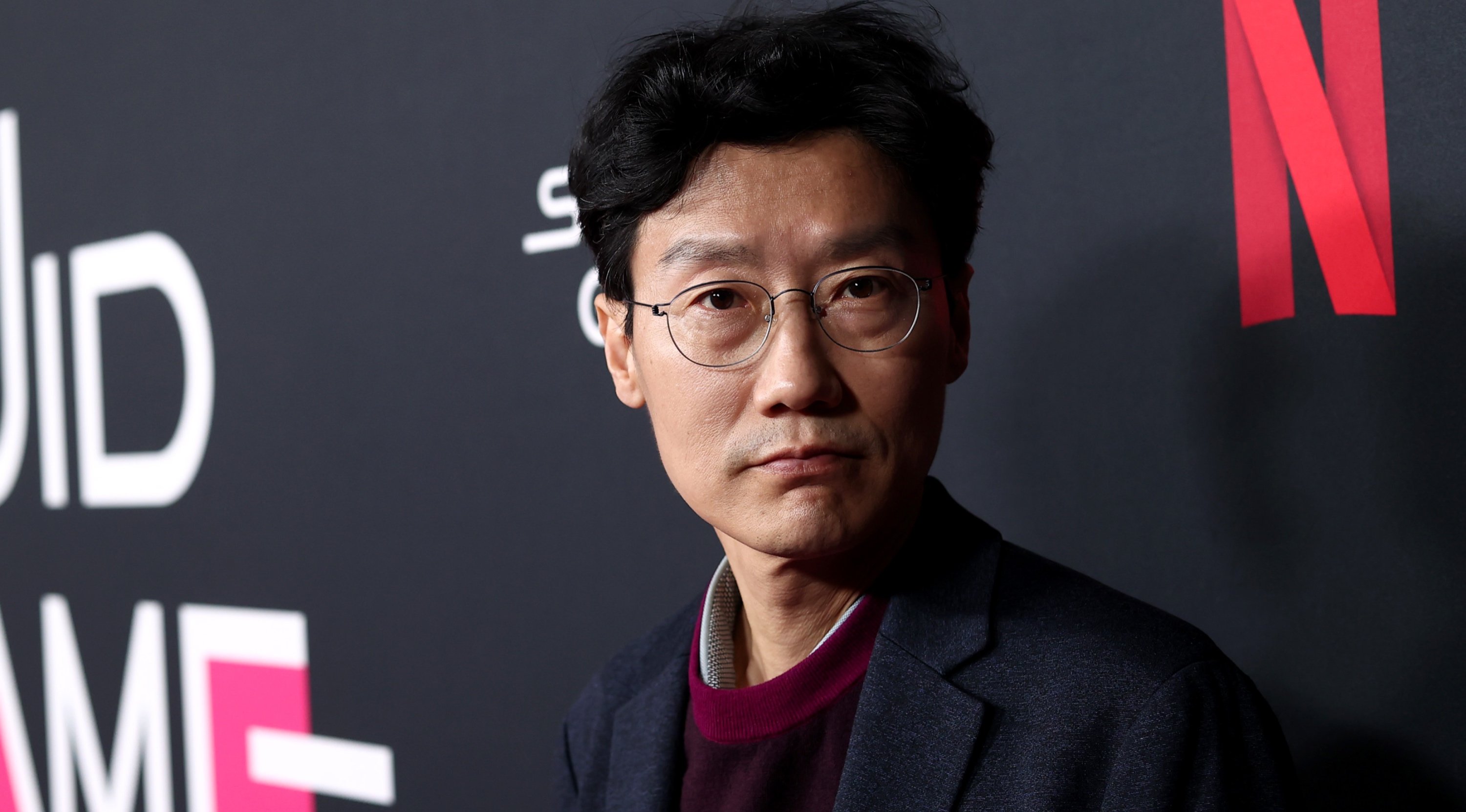 Director Hwang Dong-hyuk will stick to his plan for 'Squid Game' season 2
In an interview with Entertainment Weekly, Hwang revealed he is very much aware of fan theories about Squid Game. Many online theories are about why Gi-hun made the drastic decision not to board the plane and whether or not Front Man's storyline will be fleshed out. But Hwang explains fans' theories are incredibly detailed and immense and will be hard to live up to in a Squid Game season 2.
"If there were to be a second season, I think I am going to stick to the basic storyline that I have in mind. And I can only hope that it will not only meet the fans' expectations but go beyond that. Their expectations are truly immense and very diverse, so I think it's going to be very difficult to pinpoint exactly what the fans want," said Hwang.
Many of the small easter eggs in Squid Game were, in reality, minor mistakes the director made. Fans were quick to dissect and find a deeper meaning to certain details. "Sometimes they'll take little details that were actually mistakes or some happy coincidences and really interpret it to their liking," said Hwang. He explains that he will pay more attention to not making small mistakes and add more easter eggs for fun next season.
Director Hwang Dong-hyuk teased he wants to explore Front Man's backstory
Behind the gruesome and brutal battle for survival involving classic Korean childhood games, fans gravitated toward the mysterious Front Man. The masked character's story is kept under wraps, but small details are slowly revealed through police officer Hwang Jun-ho (Wi Ha-joon). Front Man's backstory is much deeper than fans expected.
In the K-drama, fans learn Front Man is Jun-ho's missing brother and a former detective. He won the game five years ago and has since climbed the ranks to be its controller. In an interview with The Times, Hwang teased that he would want to explore the character's story in a second season.
"I think the issue with police officers is not just an issue in Korea. I see it on the global news. This was an issue that I wanted to raise. Maybe in season two, I can talk about this more," said Hwang. Front Man embodies a different aspect of greed and desperation compared to the 475 players. He was once on the side of justice but threw it all away for a cash prize and turned his back on his family.
'Squid Game' director stood by his original twist ending
K-drama fans were likely expecting Squid Game to not get a season 2 because of its jaw-dropping and open-ended finale. Most dramas stick to the often-used formula of only lasting for one season for 16-episodes or even less. While the twist ending shocked global fans, it served a bigger purpose, and many K-drama fans accepted it.
In the final moments of the K-drama, Gi-hun is boarding a plane to see his daughter in America. But after witnessing the Salesman (Gong Yoo) try to recruit another person, his moral consciousness kicks in. Gi-hun turns around and walks away from the plane, and Squid Game comes to a close.
Fans were left heartbroken, distraught, and angered about Hwang's decision to end the finale on a cliffhanger. LeBron James even admitted the ending left him disgruntled, but Hwang stands by his decision. "I wouldn't change my ending. That's my ending," said Hwang and explained not all of the drama's characters are selfish and immoral.