'Squid Game' Season 2 Isn't Planned Until 2024, According to Hwang Dong-hyuk
Squid Game was the most significant success among global fans in Korean drama history. The K-drama, director, and cast have won numerous awards, from SAG Awards to other credited associations. Director Hwang Dong-hyuk has given fans small teasers of what can be expected from Squid Game Season 2, like the return of main characters. But the director explains fans will not get to see the new season anytime soon.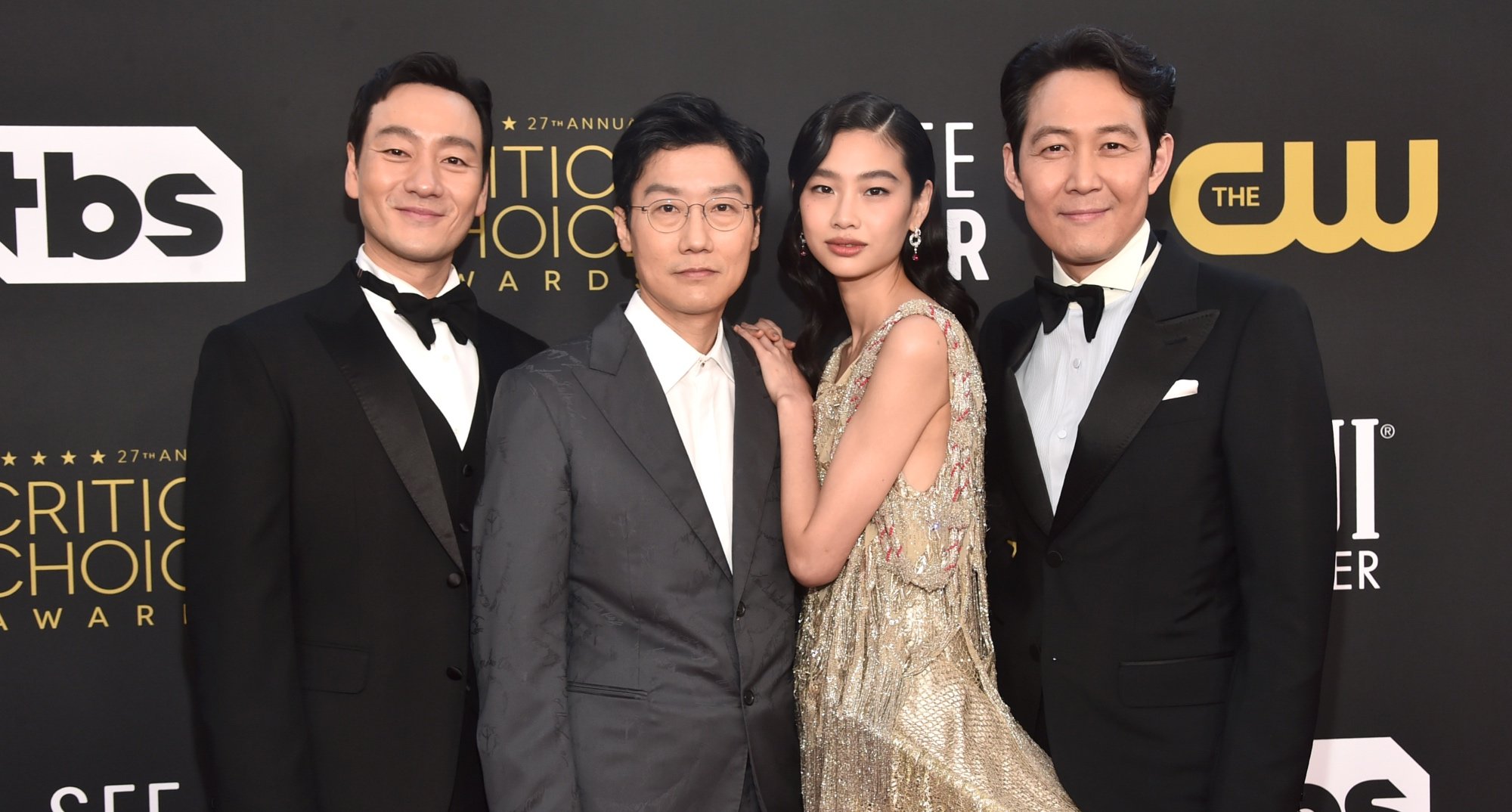 Director Hwang has a general idea of the storyline for 'Squid Game Season 2'
There is a lot of anticipation on Hwang to deliver a Squid Game Season 2. The K-drama generated millions in impact value for Netflix. It was Hwang's first time developing a K-drama after a successful career making movies. Since the drama's global fame, Hwang and Netflix decided to create a second season following the events of the first season cliffhanger.
Fans want to know what characters will make their return. Hwang has revealed Seong Gi-hun will return to unearth the truth about the Games and its creators. He has even teased how dead characters like Sae-byeok could return.
At Deadline's annual Contenders Television, Hwang revealed the mysterious Frontman, played by Lee Byung-hun, will be involved in Squid Game Season 2. While Hwang only has an idea of the storyline, fans also have theories of how the second season could play out. But fans will have to wait a while to see it.
'Squid Game' Season 2 is planned to premiered on Netflix in 2024
Hwang has previously stated developing a K-drama was new territory for him. In an interview with Variety, he said, "I had to write and direct all nine episodes by myself. It was a physically long process, and mentally and emotionally, I felt immense pressure and a huge responsibility."
With Squid Game Season 2, there is pressure to live up to fan expectations and storyline. There are still a lot of details to uncover for the new season and how the characters fit into the bigger story. After a whirlwind award season, Hwang will return to South Korea to start working on Squid Game Season 2.
According to Variety, the director reveals he hopes to have season two ready to premiere on Netflix in 2024. This might be due to Hwang putting some of his focus into developing a new feature movie.
In 2021, Hwang spoke to The Guardian about season two but explained, "I have a very high-level picture in my mind, but I'm not going to work on it straight away. There's a film I really want to make. I'm thinking about which to do first. I'm going to talk to Netflix." His new movie is just as dramatic and dark as Squid Game.
Director Hwang will adapt a novel penned by Umberto Eco
Hwang's career is known for developing movies with impactful storylines about the darkness of society. Before Squid Game, his movies My Father dealt with adoption, and Silence dealt with sexual misconduct among teachers and deaf children.
While Squid Game has become one of his biggest global successes, Hwang returns to working on the big screen. According to Variety, he is working on a movie titled Killing Old People Club, based on the novel by Umberto Eco. He has already developed a 25-page treatment and promises another "controversial" project.
Hwang reveals the movie will be more violent than Squid Game. When discussing the use of social factors in his movie with Deadline, Hwang explains, "For this project and in future projects, it's impossible not to consider the political polarization, the cultural differences, and difficulties, as well as environmental climate changes that have been happening."
For Squid Game Season 2 and Killing Old People, Hwang will once again dive into the broken facets of society and its impact on humanity.