'Squid Game' Star HoYeon Jung Reveals How She Is Staying Humble After Becoming an Overnight Sensation
Netflix's Squid Game premiered in September 2021 and has since become a huge hit in many countries. Its actors also attract international attention, and HoYeon Jung is one such star. 
Jung played North Korean defector Kang Sae-byeok (also known as Player No. 067). Thanks to the show's success, she is now a recognizable face to fans all over the world. It's easy to let fame get to one's head, but Jung reveals the ways in which she is trying to stay humble.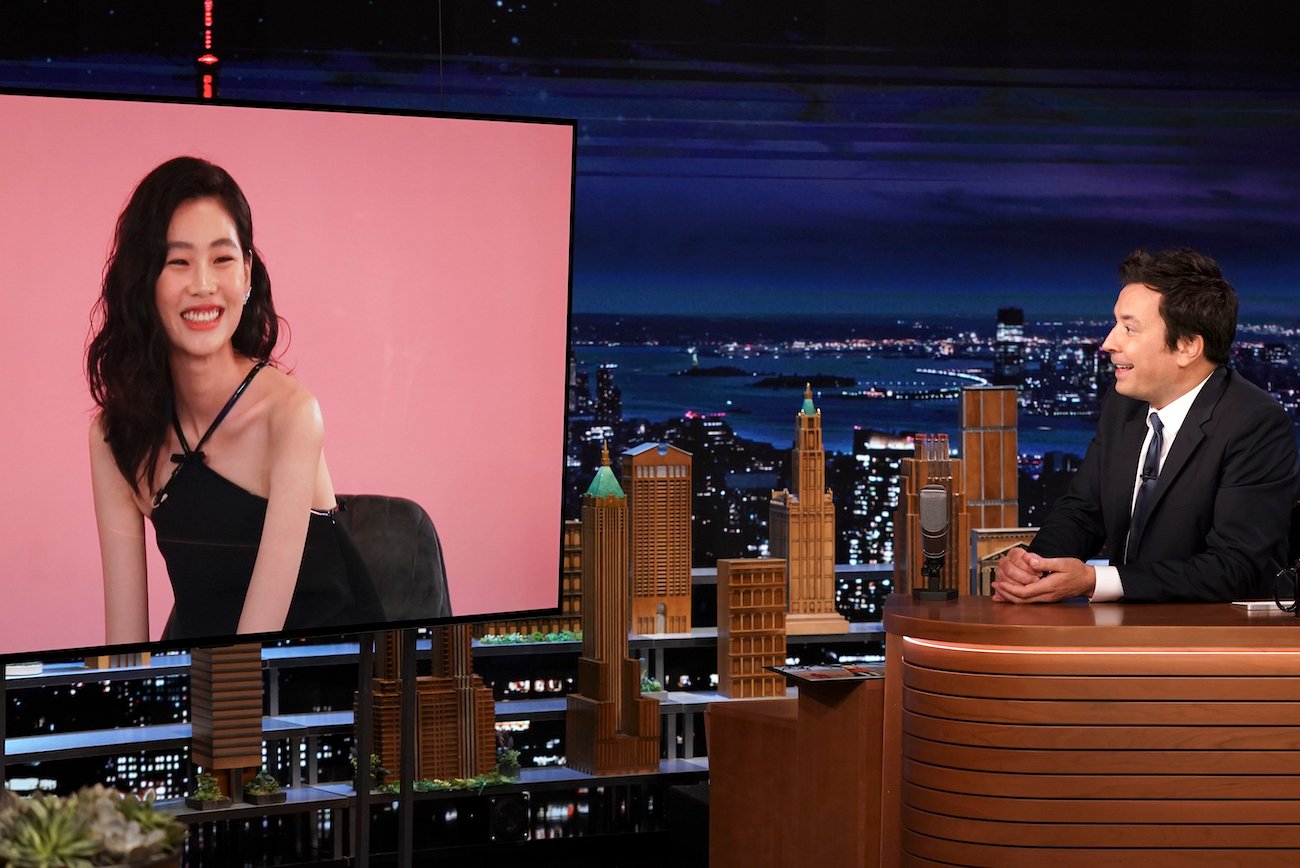 HoYeon Jung worked as a model before becoming an actor
Squid Game is actually Jung's first professional acting job. Before then, she was a model.
Jung started modeling when she was a teenager and managed to carve out a decent career for herself. She was a finalist on the fourth season of Korea's Next Top Model in 2013. A few years later, Jung landed many opportunities to model abroad in the U.S. and Europe. She walked in shows for designers such as Louis Vuitton, Bottega Veneta, Oscar de la Renta, and Gucci. Jung also appeared in magazines such as Vogue Korea and British Vogue.
However, Jung decided to go into acting after feeling like her modeling career "was slowly declining."
"I was modeling overseas but, during the holiday seasons, summer and winter, I came back to Korea for some time and I took acting lessons for about a month at a time," she told Teen Vogue. "In total, I think I took about three months of acting lessons. Squid Game came at a moment where I was really thinking seriously about my acting career, so I wanted to put this into action finally."
HoYeon Jung is trying to stay humble after becoming an overnight sensation
Some actors spend years before hitting it big, but Jung was lucky to have her first TV show be a massive success. Jung has even gained a lot of new fans, and her Instagram now boasts over 20 million followers.
Nonetheless, Jung is trying to not let fame get to her head. She revealed to Teen Vogue that she has ways to stay humble amid her newfound popularity.
Jung said, "I never expected this sort of thing to happen so I think the biggest emotion that I'm feeling is that I just can't believe it. What I'm trying to do is I'm trying to see people that are very close to me so that I can stay [grounded] and I don't get carried away because of this."
HoYeon Jung does not yet know what her future holds
Many people are no doubt wondering what Jung's next move could be. Given her success as an actor, it's likely fans are looking forward to seeing her in another show or movie.
However, Jung is taking things one day at a time and does not have a map of her future yet.
"So many things are happening right now, so I'm in the process of digesting everything and putting things in order," she said. "I think it's too early for me to say that this is my goal or this is my plan. I'm just going to try and do my best to live every day to the fullest."