'Squid Game' Star Jung Ho-yeon and Jim Carrey Star in The Weeknd's New Music Video for 'Out of Time'
Fans of Squid Game may recognize The Weeknd's new leading lady. In a new music video for the song "Out of Time," Jung Ho-yeon and The Weeknd have a romantic karaoke date with a foreboding ending. "Out of Time" ties into the storyline The Weeknd has crafted with music videos from his album Dawn FM. Jim Carrey's appearance may surprise some viewers, but he has a vital role in the Dawn FM album.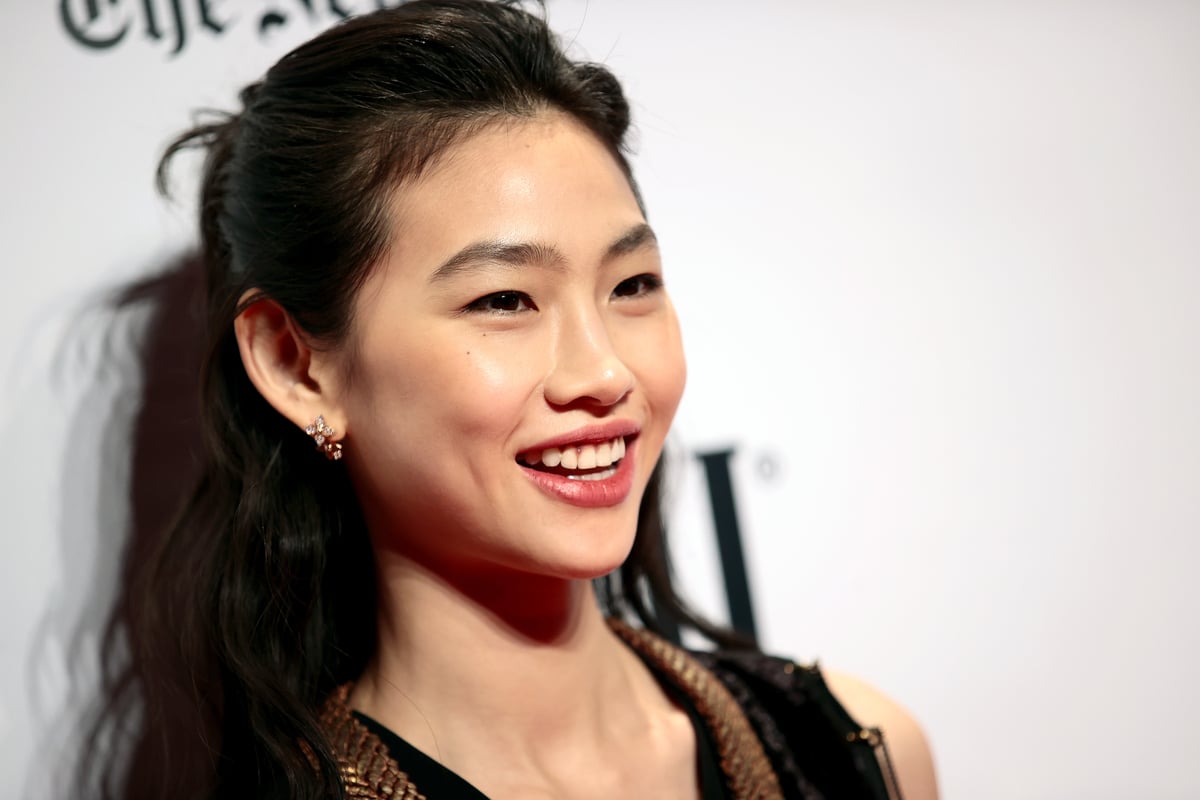 Jung Ho-yeon sings karaoke with The Weeknd
The music video for "Out of Time" starts with The Weeknd preparing for a night out. The next shot is of Jung Ho-yeon. She is also primping, applying lipstick in a mirror. The two meet in an elevator, and it's clear they don't know each other. Nervous glances are exchanged.
She later sits down next to him at a bar, and they begin flirting. Viewers are then treated to the two singing karaoke and having the time of their lives. It feels like the exciting start of a new relationship. At one point, they steal the karaoke machine and do karaoke in the elevator. The song they perform? "Out of Time" by The Weeknd, of course.
Jung Ho-yeon cuts a striking figure in a one-sleeved black dress. The model-turned-actor again proves her acting chops after her success in Squid Game. It's easy to believe their onscreen chemistry. Viewers will think, "they're cute together!" at points in the video.
Darkness appears during 'Out of Time'
The lyrics of "Out of Time" appear on karaoke screens throughout the music video. While the couple seems carefree and cute, there's a dark feeling the director was able to convey from the start.
The Weeknd's lyrics match this tone, "Say I love you, girl, but I'm out of time/ Say I'm there for you, but I'm out of time/ Say that I'll care for you, but I'm out of time/ Said, I'm too late to make you mine, out of time."
Viewers will understand the meaning of these lyrics with one minute left in the video. While walking down the hotel hallway, The Weeknd turns around like he just caught someone following them. It's a chilling moment where the unseen creature is somehow scarier than what can be seen.
What follows is a hospital room with an open doorway that shows the couple singing and dancing. Quick clips then show blood, The Weeknd with an older face, and a surprise guest, who viewers unfamiliar with Dawn FM may be shocked to see.
Is Jim Carrey The Weeknd's grim reaper?
The Weeknd wakes up in a hospital room with Jim Carrey applying a prosthetic face over his face (presumably the older version we saw in earlier clips.) While doing this, Jim Carrey recites his lines from "Out of Time,"
"Don't you dare touch that dial/ Because like the song says, you are out of time/ You're almost there, but don't panic/ There's still more music to come before you're completely engulfed in the blissful embrace of that little light you see in the distance."
Carrey serves as the narrator/DJ during Dawn FM. He became friends with The Weeknd when they were introduced via text in 2019. The Weeknd invited Carrey over to hear some of his new music.
He told Variety, "I texted him the address of my condo in LA, and he said, 'I can literally see your place from my balcony,' and we got out telescopes and were waving to each other," he continues. "On my 30th birthday, he called and told me to look out my window, and on his balcony, he had these giant red balloons, and he picked me up, and we went to breakfast."
Carrey's soothing DJ voice appears throughout Dawn FM, but the album's last track, "Phantom Regret," is his opportunity to share original poetry.
The overarching theme of Dawn FM seems to be an acceptance of moving from this life to the next. It's not clear if that next world is death, but whatever it is, The Weeknd is creating a visual masterpiece as a companion to his stellar album.

RELATED: Jim Carrey Reveals Why He's 'Fairly Serious' He's Retiring from Movies