'Squid Game': What Do South Koreans Think of the Global Success of the K-Drama?
Korean culture and content have become a global phenomenon over the past couple of years. With K-pop groups like BTS and BLACKPINK taking over the music charts, Korean dramas have become a worldwide sensation. Squid Game became the number one K-drama on Netflix in 90 countries. But for South Koreans, Squid Game depicted social and economic issues while also being shocked by its immense success.
Asian Boss took the streets of South Korea to ask citizens their thoughts on the K-drama and its interpretation of the issues that plague the country. South Koreans admit foreigners might misunderstand certain aspects of the drama but depict a certain reality.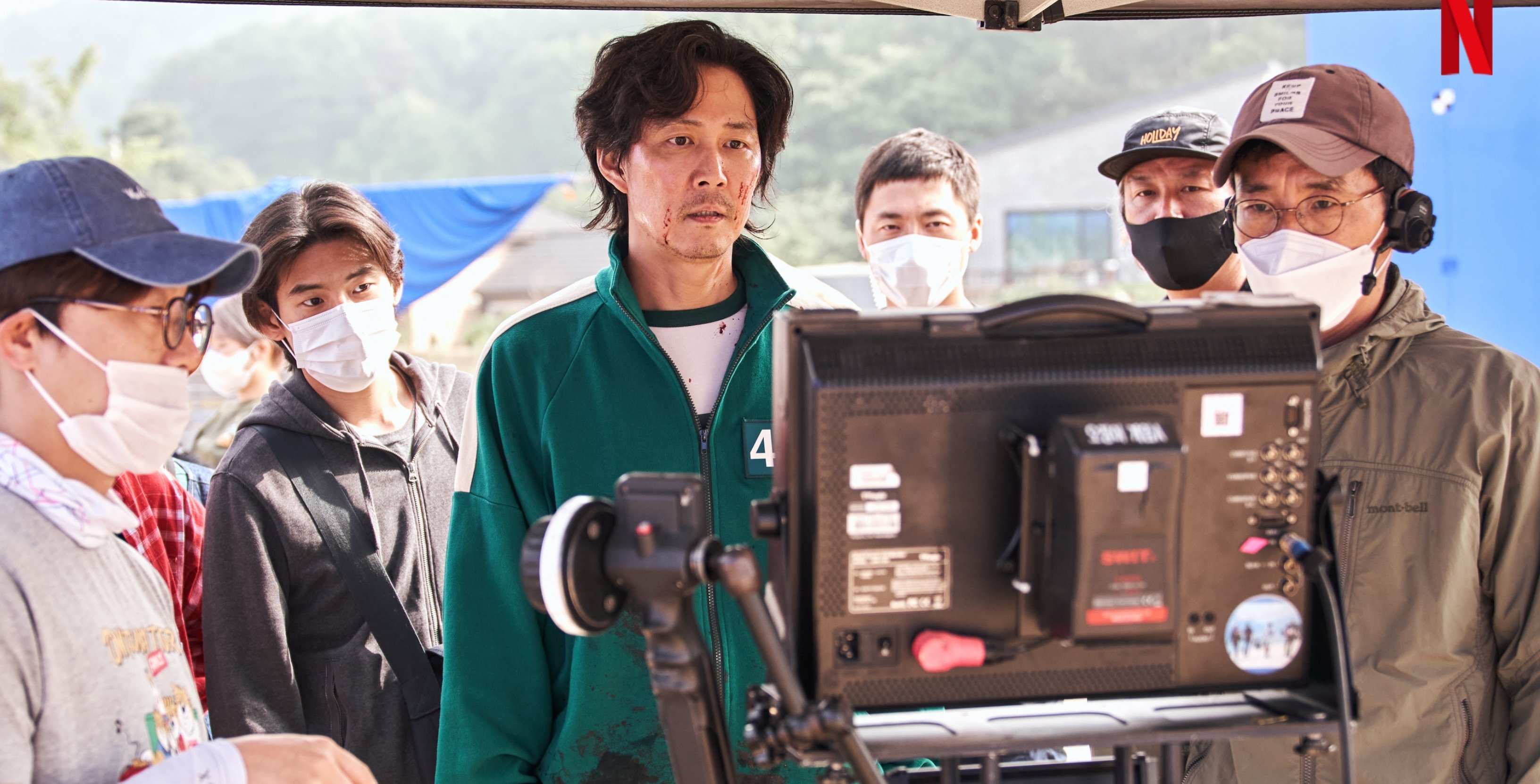 'Squid Game' has plot elements that appealed to a grander audience
Youtube channel, Asian Boss, asked South Koreans if they liked the K-drama and what hooked global fans. One citizen explains Squid Game has cultural aspects specific to Korea that is foreign yet intriguing to other countries. Director Hwang Dong-hyuk previously mentioned he wanted the K-drama to be as Korean as possible. The childhood games used in the drama cater to ones many Korean citizens played as children.
Another citizen took Squid Game's fame another way. "I actually thought Squid Game was inspired by similar shows overseas," said the woman. The drama had a level of gore and brutality not often seen in K-dramas. The citizen attributes the drama's brutality to be more appealing to foreigners. Combined with Korean childhood games and Korean plot twists, it made for a refreshing new drama.
Asian Boss asked citizens if Squid Game's popularity came as a surprise and many answered "yes." According to the Toronto Star, Nancy Wang Yuen, American sociologist and author of Reel Inequality: Hollywood Actors and Racism, was also surprised.
"Korean cinema, Korean drama, Korean pop, all of that has been huge in Asia, and the quality and the popularity has existed for a long time. For people to only think about 'Oh my gosh BTS,' or only think about Squid Game and Parasite, (and) that somehow these are new — it's right that they should be celebrated, because they are high quality, but to kind of express awe and surprise feels like it's erasing the fact that probably the larger global population have already been fans of and enjoyed and consumed these cultural (artistic) expressions," said Wang Yeun.
South Koreans believe 'Squid Game' portrayed the countries issues well
The biggest question people might have is whether or not the societal issues in Squid Game are realistic. For South Koreans, Squid Game did highlight the countries societal and economic issues. One citizen explains the scene where the players wait in the streets to reenter the game to be the most relatable. She says it depicted the dark side of Korean society. The characters would rather play the game than face their reality.
"I just think income inequality is a big problem in Korean society. There are so many people who are disenfranchised," said the woman. Another citizen explains that many of the K-drama's characters' fraud and investment issues were familiar to the real world. He has many friends who have invested in stocks with the idea of making life-changing money. More so than not, people fall victim to fraud.
He continues to explain Squid Game had many parallels. "It all starts because you get approached by someone who says you can make easy money," said the citizen. Another explains the wealth gap in Korea is a serious problem. "I think the drama is able to satirize the harsh reality we are facing," said the woman.
Does the K-drama depict Korea in a bad light?
Asian Boss asked citizens if the K-drama gives foreigners a bad interpretation of the country. One citizen explained that Squid Game displays aspects of Korea accurately and critically but also to the extreme at times. The country is not as dramatic as the K-drama can portray, and it's best to see Squid Game as entertainment and not take it too seriously.
Squid Game has become the latest South Korean marvel followed by new dramas like My Name on Netflix. "There are so many Korean dramas and movies being released these days. So even if you find some of them unpleasant and disturbing, try to see it as a form of creative expression about certain aspects of Korean society, like you'd do with Hollywood," said one citizen.