'Squid Game': Who Is the Actor Who Plays Oh Il-Nam, Player 001, in the K-Drama
The Netflix Korean drama Squid Game has received immense critical acclaim and has maintained its number one spot on the platform's most-watched list. Part of the success of the K-drama is its main characters and their storylines. Interwoven in the gritty survival game is an elderly character named Oh Il-Nam, played by actor Oh Yeong-Su.
At the beginning of the drama, Il-Nam won viewers' hearts as an older man with nothing else to lose, dying from a brain tumor. Viewers did not expect the character to fool them in a grand twist. Who is the actor who portrays Il-Nam? South Koreans or fans of Korean entertainment will recognize the actor in certain minor roles.
[Spoiler alert: This article contains spoilers about Squid Game.]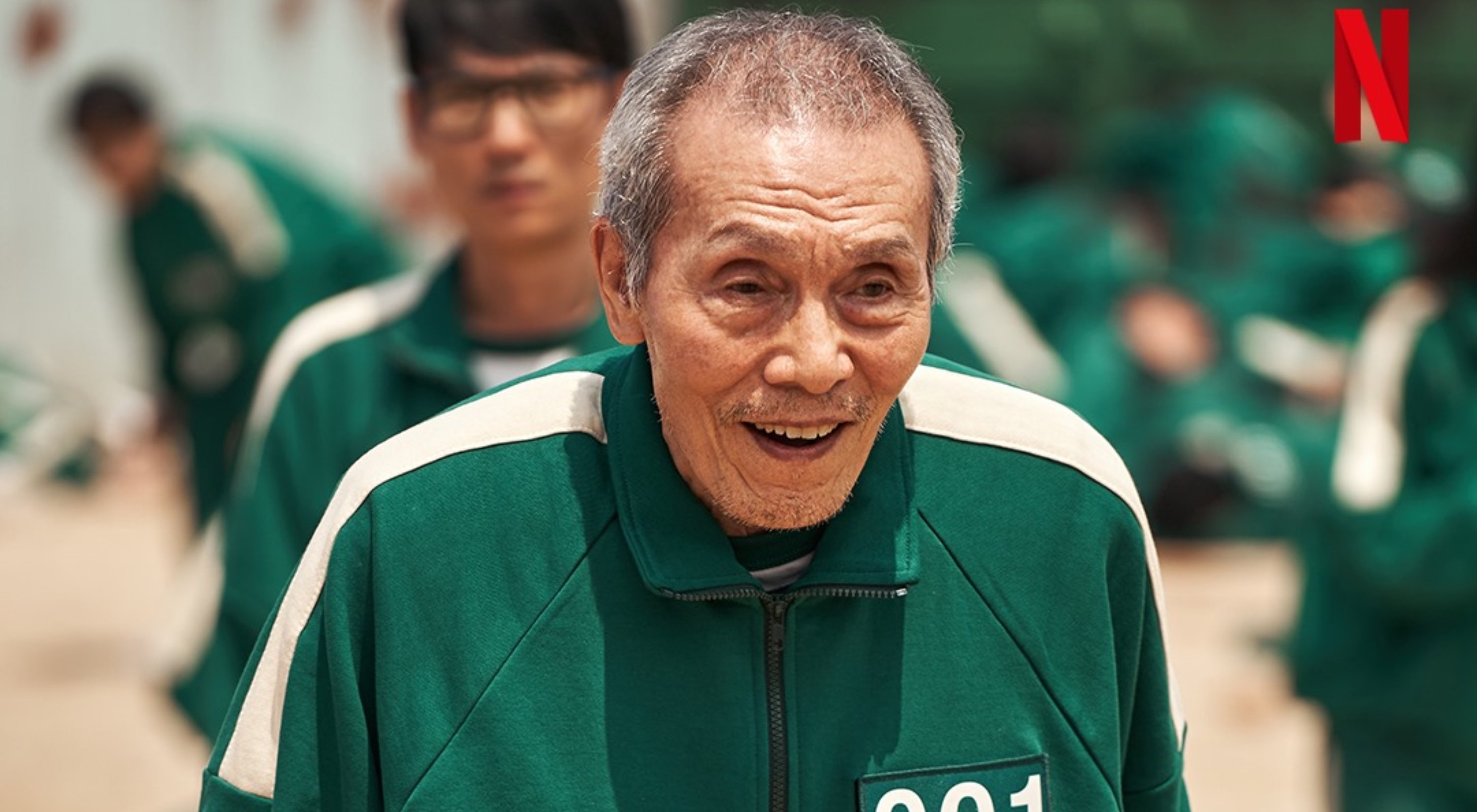 Il-Nam is not the frail and kind character fans thought in 'Squid Game'
Squid Game had a lot of storyline twists and easter eggs to process. Along with the jaw-dropping way childhood games were turned into gut-wrenching and deadly elimination challenges, one character shocked fans. Il-Nam comes in as the weakest link due to his old age. He reveals to Seong Gi-Hun (Lee Jung-Jae) he entered the game because he has nothing to lose. Il-Nam was diagnosed with a brain tumor and could use the money while also revisiting his childhood.
As the K-drama progressed, Il-Nam had wise words of wisdom that proved useful in winning levels of the Games. Gi-Hun develops a bond with Il-Nam and becomes his aid despite putting himself at risk of losing. During the marble game, Il-Nam recalls the set is a replica of his childhood neighborhood. In the end, Il-Nam sacrifices his last marble to let Gi-Hun win.
Gi-Hun believed Il-Nam was eliminated. At the end of Squid Game, Gi-Hun is reunited with Il-Nam. All along, Il-Nam is one of the founders of the Game. He joined after years of watching because he wanted to have fun for a change before his imminent death. The once kind older man becomes the most hated character, and there were clues to his real identity all along.
Oh Yeong-Su has been a theater actor since 1987
The actor's most recent on-stage work was in 2017, where he once again starred as King Lear in the production of the same name. Besides theater, Oh has also appeared in some on-screen movies. In 2003, he starred as one of the main characters, the temple master in A Little Monk. The movie told the charming adventures of three monks of different ages.
In 2003, Oh's last big-screen role was in Spring, Summer, Fall, Winter… and Spring. The movie was released by Sony Pictures in the United States, telling the story of a Buddhist monk at different stages of his life. Oh plays the role of the old monk.
Oh Yeong-Su has played many roles on television as a monk
Squid Game gave its main cast a push to worldwide stardom they never expected. The survival K-drama is Oh's most critically acclaimed drama, with him in a leading role. The actor has mostly taken roles as a Buddhist monk in many K-dramas and movies in his career. In 2009, he played Monk Wol-Cheon in Queen Seondeok. According to Soompi, the historical K-drama "achieved 43.6% rating, therefore entering the top 10 most-watched drama and generating over $50,000,000."
That same year, Oh played Monk Yeol-Gong in The Return of Iljimae. In 2012, the actor played a monk in God of War with an extensive list of notable Korean actors. The cast list also includes Oh's Squid Game co-star Park Hae-Soo. The K-drama is based on the actual historical figure Kim Jun written in Goryeosa, the main surviving history of the Goryeo dynasty.