'Squid Game': Who Is South Korean Top Model Ho-yeon Jung?
HoYeon Jung made her acting debut in Netflix's most profound and successful original Korean drama in its history, Squid Game. The K-drama introduced the new actor to global audiences, but Jung was already a top star in her main career. The 27-year-old is widely recognized in the fashion industry as one of South Korea's top models after appearing on Korea's Next Top Model for publicity. She has walked for the industry's top designers like Louis Vuitton.
Squid Game is Jung's first acting role as one of the leading characters Kang Sae-Byeok, player 067. Sae-Byeok joins the game to save her family. Jung did not disappoint as fans have become obsessed with her on-screen character and Jung's dazzling beauty. The new actor is off to a perfect start with Netflix's deadly survival K-drama.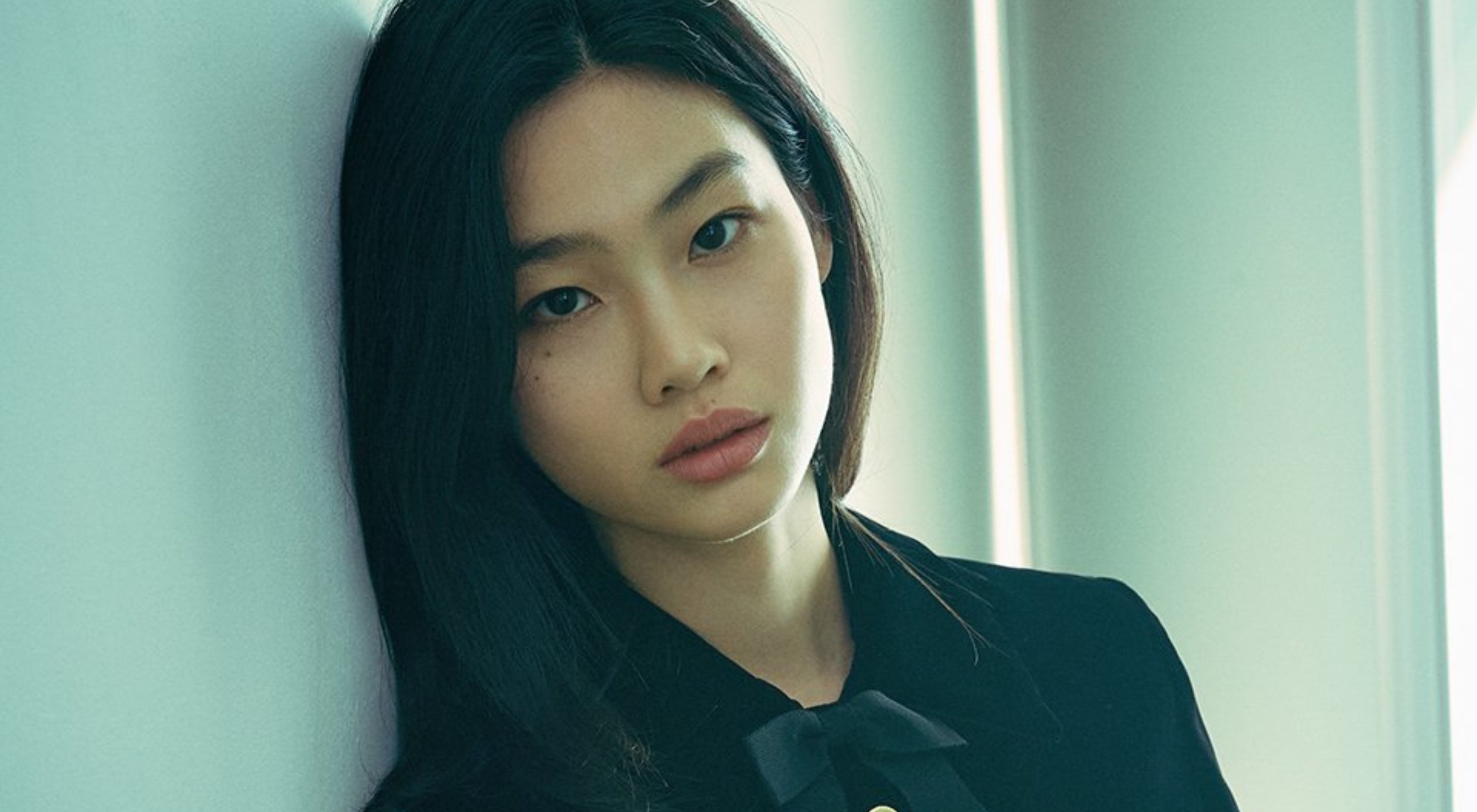 HoYeon Jung started her modeling career at 16-years-old
Jung was born in South Korea's capital city of Seoul. She started as a freelance model working for different designers. In an interview with The Korea Times, Jung talks about her work ethic when she just got started in the business.
"Whether it's a big job or a small job, I worked indiscriminately to build my career so that when the chance comes, I can grab it firmly. I've done photoshoots for fashion brand catalogs and participated in graduation shows for fashion colleges," explained Jung.
Jung became more recognized in the industry after appearing in season 4 of Korea's Next Top Model. Jung told The Korea Times she originally took part in season 2 but backed out after making the Top 30. It was one of her biggest regrets. According to Marie Claire, she started modeling at 16-years-old and made her big break making her international model debut for Louis Vuitton in 2016. She would take over the industry walking for Louis Vuitton, Prabal Gurung, Jeremy Scott, and Roberto Cavalli. Jung has also been on the cover of Vogue Korea, Vogue Japan, and Harper's BAZAAR Korea.
The Korean model found similarities between her and her 'Squid Game' character, Kang Sae-Byeok
Jung's transition from top model to starring in Netflix's most successful series to date happened rather quickly. According to NME in an interview with W Korea, Jung talks about the whirlwind process of how she landed her role. She was in New York for New York Fashion Week when she had a video call with her new acting agency and its CEO. The CEO gave her the script for Squid Game and told her to send in a video.
As a brand new actor, Jung never expected to land the role right away. Her character, Sae-Byeok, is a young female defector from North Korea. She joins the Game to use the money to hire a collector to find her mother and take her brother out of foster care. Jung watched North Korean defector documentaries and worked with a teacher to nail the dialect to prepare for the role.
What helped Jung get in tune with Sae-Byeok was a resonating similarity between them. "More than anything, I think I was able to accept [the character] Sae-Byeok without any big difficulties because I am similar to her. In 2016, I left Korea to further my modeling career overseas, and I spent a lot of time alone. At the time, the emotion that I felt the most was 'loneliness'… That feeling of loneliness while trying to persevere and live isn't all that different," explained Jung.
Fans fall head over heels for HoYeon Jung and her character in the Netflix K-drama
Global fans have developed a crush on the new actor and model. Many fans have just learned about Jung through Squid Game, while others are baffled they never knew about her modeling career before the K-drama. Social media is riddled with images of Jung strutting for top fashion labels and fans fawning over Sae-Byeok. All fans can agree Jung has the making of being an incredible actor.
On Reddit, one user commented, "I thought that her character really had the greatest development in the show. You think of her as this potentially psychotic loner to someone who really starts to help and care for others. I thought her journey was better than Gi-Hun's. The actor did a great job!"
Jung is off to a great start as she portrays her character's closed-off demeanor that slowly opens up to the people she trusts in the Game. The model and actor displayed Sae-Byeok's tough armor that, in reality, holds a sweet and caring young woman who wants nothing more than to get her family back. Fans felt Sae-Byeok's emotions as the K-drama went through some hard-to-watch moments and twists.